Lori Gottlieb Echoes Advice from Grandmas Everywhere in Marry Him
Susan Ellingburg

Crosswalk.com Contributing Writer

2010

11 Mar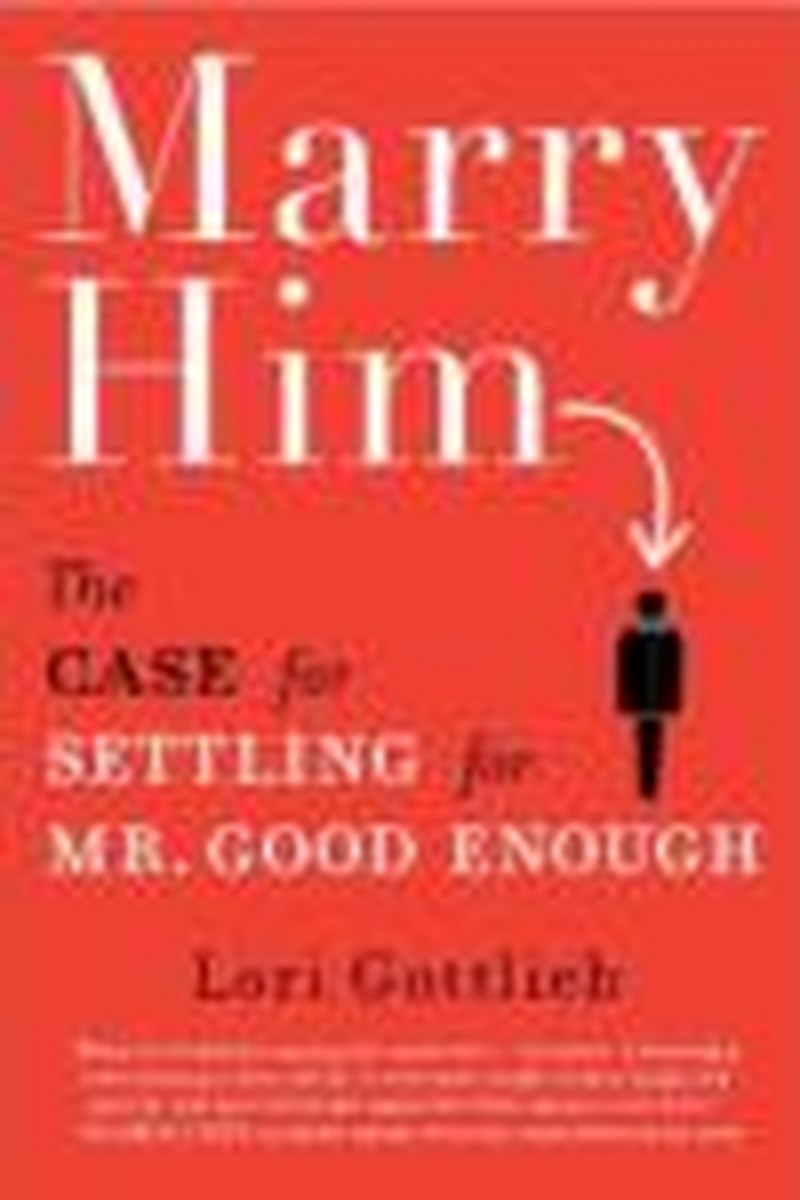 Author: Lori Gottlieb
Title: Marry Him: The Case for Settling for Mr. Good Enough
Publisher: Dutton Adult

Today's American women are staying single longer than their mothers and many won't marry at all—and they have only themselves to blame.

That's the message of Lori Gottlieb's new book in a nutshell. Mind you, she takes 300+ pages to make her point, but honestly, for most of us, it will take about that long for it to really sink in. Marry Him is the modern girl's guide to getting married—or at least understanding why she's still unattached.

Author Gottlieb did her homework for this one. Mind you, as a single mother in her forties who wants to find Mr. Right as much as the next girl, she had a vested interest in the topic. During the course of her investigation she interviewed men and women, single and married. She experimented with speed-dating, hired a matchmaker—who knew they still had matchmakers in this country?—and consulted a dating coach. All this to find out why so many attractive, successful, available women (including Gottlieb herself) are not married.

And the answer?

They're too picky.

Hang on, girls, I see you rolling your eyes. But before you click off this page to Google "finding the perfect mate", ask yourself this: how long is your "list"? You know the one. The "My Future Husband Must Be…" list. The really long one. That's part of the problem. Apparently many women blow off potentially fabulous husband material just because the guy in question is an inch too short or drives a boring car or some other superficial deal-breaker.

In a chapter whose title I can't reproduce here (language!), Gottlieb blames much of this on feminism with its emphasis on empowerment and "having it all." As she says, "Empowerment somehow became synonymous with having impossible standards and disregarding the fact that in real life, you can't get everything you want, when you want it. Which is exactly how many of us empowered ourselves out of a good mate."

Not only that, the older we get, the pickier we become. After all, we waited too long to lower our standards now. Unfortunately, when you apply too many requirements to a steadily shrinking inventory of men, the result is a shortage. What to do? As one of the matchmakers told Gottlieb, "I'm not asking you to settle. I'm asking you to broaden your fantasies."

Too make it even more difficult, many women don't know what they really want. As the book points out, "There's a difference between what makes for a good boyfriend and what makes for a good husband." She's got a point. Spontaneous and fun is all well and good in a boyfriend, but if a husband spontaneously spends the mortgage money on a fun trip to Vegas, well, that's not quite so attractive, is it?

These and other flights of common sense make up the majority of the book. While Marry Him is pretty much a series of variations on the theme of "get over yourself and choose a nice guy already," it's fun to read because we follow Gottlieb on her own journey to find "Mr. Good Enough." I should point out that Marry Him is not written from a Christian worldview, so you'll find some colorful language, an expectation of casual sex, and other attitudes consistent with secular society. Still, I'd recommend it for unmarried women, if only because it's perfect, conversational fodder for girls' night out. And who knows? After reading it, you might just decide to Marry Him.


**This review first published on March 11, 2010.