Matchmaking Leads to Unexpected Results in New Novel
Whitney Von Lake Hopler

Crosswalk.com Contributing Writer

2008

14 Oct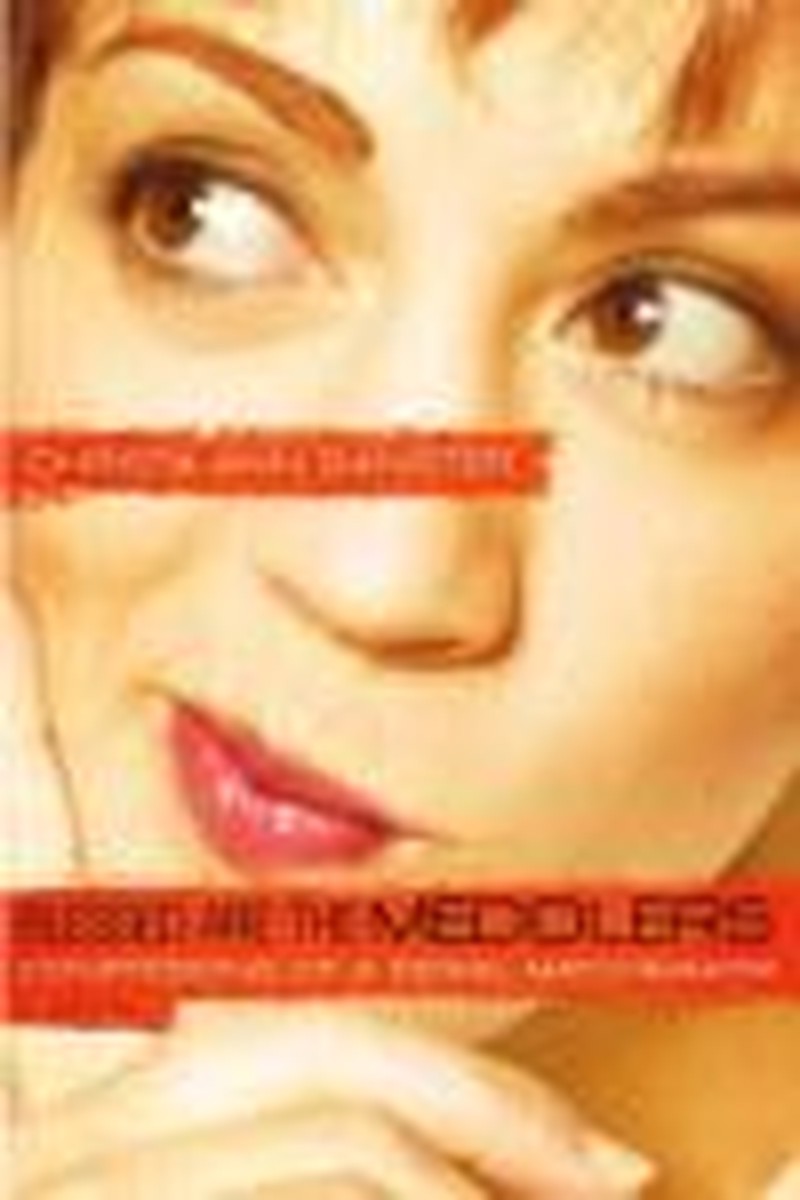 Matchmaking leads to unexpected results in author Christa Ann Banister's new novel Blessed Are the Meddlers: Confessions of a Serial Matchmaker (NavPress, 2008).
The sequel to Banister's popular chick lit book, Around the World in 80 Dates, features the same heroine—Sydney Alexander—who was single the first go-around and is now the happily married Sydney Williams. Sydney sets out to help others find true love. But despite her good intentions, Sydney's efforts end up affecting the people around her in ways she didn't intend.
"We have to be especially careful when we're giving advice—love or otherwise," Banister says. "If done so in a flippant manner, there can be relationship-altering consequences, as Sydney ultimately discovers."
In Blessed Are the Meddlers, Banister delves into serious themes in lighthearted ways, maintaining a sense of fun while motivating readers to consider how healthy their own choices might be. "Whether it's with love or even your career, it's important not to settle for anything less than what God has for us," says Banister. "I think so many times in life it's tempting to opt for the easy, comfortable life choices rather than the longer but infinitely more rewarding path that involves a whole different level of trust in God's plan. So while I hope that readers are entertained when reading Blessed Are the Meddlers, I also want them to be inspired to pursue God's best in life—however that plays out for them."

People like Sydney who tend to meddle in the lives of those they care about sometimes don't stop to fully consider what's at stake for the people involved, Banister says. "When someone is matchmaking, he/she has to be careful to really consider what's best for the people involved. So many times not much more thought is put into it than, 'Well, he's single and she's single, so it should work, right?' Um, probably not. Things like a common faith (and level of spiritual growth), compatible interests, sense of humor and similar goals are also incredibly important to consider."

Banister has seen how meddling has affected the lives of people she knows. "I've seen firsthand how meddling can either put a wedge in the middle of two people or destroy the relationship permanently, so we really need to be careful with how we respond to people—and if they really want or need our help in the first place."

Focusing more on listening and less on giving advice can help meddlers learn to express their concern for others in healthy ways, says Banister. "While it's many people's natural tendency to want to meddle in the lives of those they love, (in the spirit of helpfulness of course) I think it's far more important to offer a listening ear rather than simply spouting off your 'helpful' insight on the matter. Many times people don't need a solution, they just really need someone compassionate to listen and comfort them. If they ask do for your two cents, then by all means thoughtfully weigh in on the subject. But meddling is an entirely different matter that puts more of the spotlight on you than the person who actually needs the advice in the first place."

Sydney and the other characters in Blessed Are the Meddlers grapple with letting go of unrealistic expectations and trusting God to bring about what's best for them—in His own way and in His own time. Learning how to do the same is important for Christian singles, Banister says.

"When I was attending a Christian university, girls and a few guys made these really, really long, detailed lists of what they were looking for in a future spouse. Girls wanted the equivalent of a super-spiritual George Clooney with Bill Gates' bank account, David Beckham's six-pack abs and Harry Connick Jr.'s winning tenor voice who loved kids, puppies and houses with white picket fences. On the flip side of the coin, guys wanted the super-spiritual equivalent of a supermodel like Gisele Bundchen with an equal mix of career mindedness and motherly instincts who could cook like Rachael Ray, keep up with the boys in NFL football knowledge and look hot doing, well, everything. Obviously, I'm a big fan of not settling when it comes to whom you spend your life with, but no one could live up to these ridiculously high standards."

Two of the characters Sydney tries to help in the novel—her former boss Lucinda and her sister Samantha—learn to adjust their expectations as they search for true love. "Lucinda ultimately discovers that the GQ guys she always believed were perfect for her often lacked the proper priorities and character qualities that would make them more than enticing window dressing in her life," Banister reveals. "Meanwhile, Samantha learns that the 'seemingly perfect guy' on paper still may not be the guy for her."
When Sydney, (a fulltime freelance writer like Banister herself), lands a gig as a syndicated advice columnist, she struggles with the enormity of the relationship issues people write in about, and learns that a bit of advice isn't nearly enough to solve all problems.

Banister, who writes both music and movie reviews and regularly covers movies for Crosswalk.com, starts each chapter of Blessed Are the Meddlers off with a quote from one of her favorite movies that foreshadows what's going to happen. She says her experience analyzing movies as a reviewer has helped her tell compelling stories of her own in the different genre of novels. "I have picked up so much inspiration from movies, especially in terms of creating memorable characters and snappy dialogue. I want readers to be able to visualize the characters, the setting, the sights and smells."

The vivid descriptions in Blessed Are the Meddlers help readers do just that. As they flip the novel's pages, readers can almost hear Sydney's songwriter husband strumming on his guitar, taste the snacks the characters share, see them sweating in their workout clothes at a gym, and smell the pungent odor of coffee as they sip it.

By the story's end, Sydney decides to trade in her meddling habit for a deeper dependence on God—in her own life, and the lives of those she loves. "I did know when to fold 'em, and the time was now," Sydney narrates. "While being a modern-day Emma has provided its share of joy, there have been plenty of teachable moments."

Reading about those moments in Blessed Are the Meddlers takes readers on an entertaining ride that leads them to trust God more deeply as well.