Men Urged to Practice Purity, Fidelity in Tony Evans Book
Randall Murphree

AgapePress

2004

23 Mar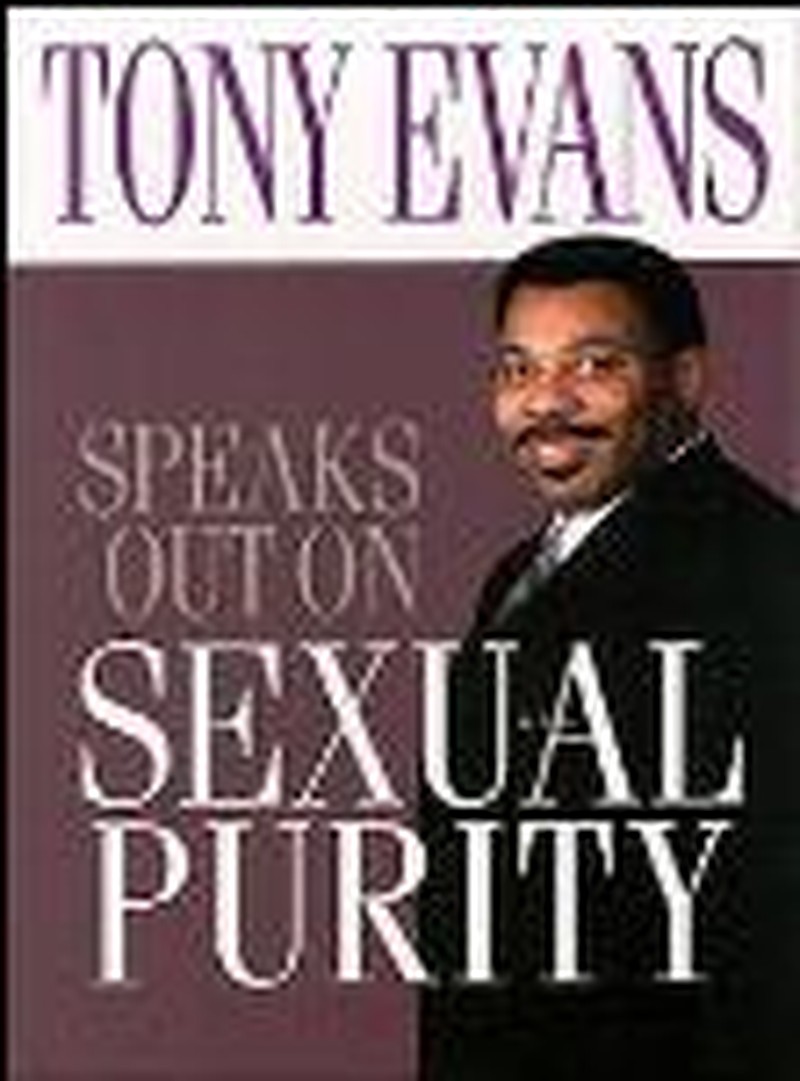 It's a tough subject to tackle, not because biblical principles are unclear, but because many men – even Christian men – are resistant to the message. Tony Evans, one of our day's most popular preachers and writers, now adds his voice to the chorus of Christian leaders calling men to sexual purity.

With characteristic boldness and occasional Evans-style humor, he packs a lot of weight into "Tony Evans Speaks Out on Sexual Purity" (Moody Publishers), a 55-page booklet from Moody Press. The little book should not intimidate men – we can read it in an evening.

Evans opens by recalling the time he took his wife to play tennis. She wouldn't run to return the ball because she didn't want to get sweaty. "So I hit the ball right to her," Evans writes. "She took a Hank Aaron swing at it. She hit the ball way over the fence, then looked at me and told me to go get it. I said, 'Let's go home; you can't play tennis outside the lines.'"

Then he draws this parallel: "You can't enjoy sex the way God intended you to enjoy it if you refuse to stay within the lines He has drawn."

Evans says that generally speaking, men and women define intimacy differently. A man thinks of it as a physical need, while a woman thinks of it as an emotional need. He draws on his years of pastoring and counseling couples to help bring clarity and to help men understand how critical it is that they communicate with their wives about the needs both parties have.

"When couples come in to see me and say they have a physical problem, that is rarely true," writes Evans. "In most cases what they have is an intimacy problem, a relational problem."

He doesn't forget the single guys. In a section headed "A Biblical View of Sex," Evans points out that for the Christian, sex is a spiritual issue. Sexual intimacy is a melding together of physical and spiritual in an act God created for experience only in marriage. He tells men God is strong enough to help us control our bodies – "You don't have to be owned by your passions."

In advice to guard one's sexual purity, he tells men to run from temptation – "You have to hit the track and get out of there. You cannot keep placing yourself in environments that are sexually tempting and expect to stay clean."

On the destructive nature of immoral behavior – "Drugs can't compare to sex in its destructiveness. Crime doesn't compare with it. Nothing can compare with it because sexual sin carries its own built-in, self-deteriorating mechanism."

Evans concludes with seven practical principles, including first of all making "a covenant with your eyes" never to give in to lust looking at women. (Job 31:1) He cites Proverbs 5:15-19 as a passage instructing a man to look for sexual fulfillment at home, to make whatever effort it takes to build intimacy with his wife.

He even offers guidance for those who have suffered sexual abuse. By the grace of God, Evans says, they can learn to forgive, place the abuser in God's hands, and move forward in a life of sexual purity.

Evans emphasizes communication as a key to a fulfilling sexual relationship between spouses. Again, he tells men, "This will be a shocking revelation to many husbands: one of the best ways to find out what your wife needs is to ask. To assume that what you are offering is what [she] needs is the height of arrogance."

It's a powerful little volume with a critical message for every man who's serious about his relationship with the Lord.




© 2004 AgapePress.  All rights reserved.  Used with permission.

Randall Murphree, a regular contributor to AgapePress, is editor of AFA Journal, a monthly publication of the American Family Association. Tony Evans is senior pastor of Oak Cliff Bible Fellowship Church) in Dallas, Texas, and president of The Urban Alternative ministry.