Message Takes Precedence in John 3:16
Annabelle Robertson

Crosswalk.com Contributing Writer

2008

16 Dec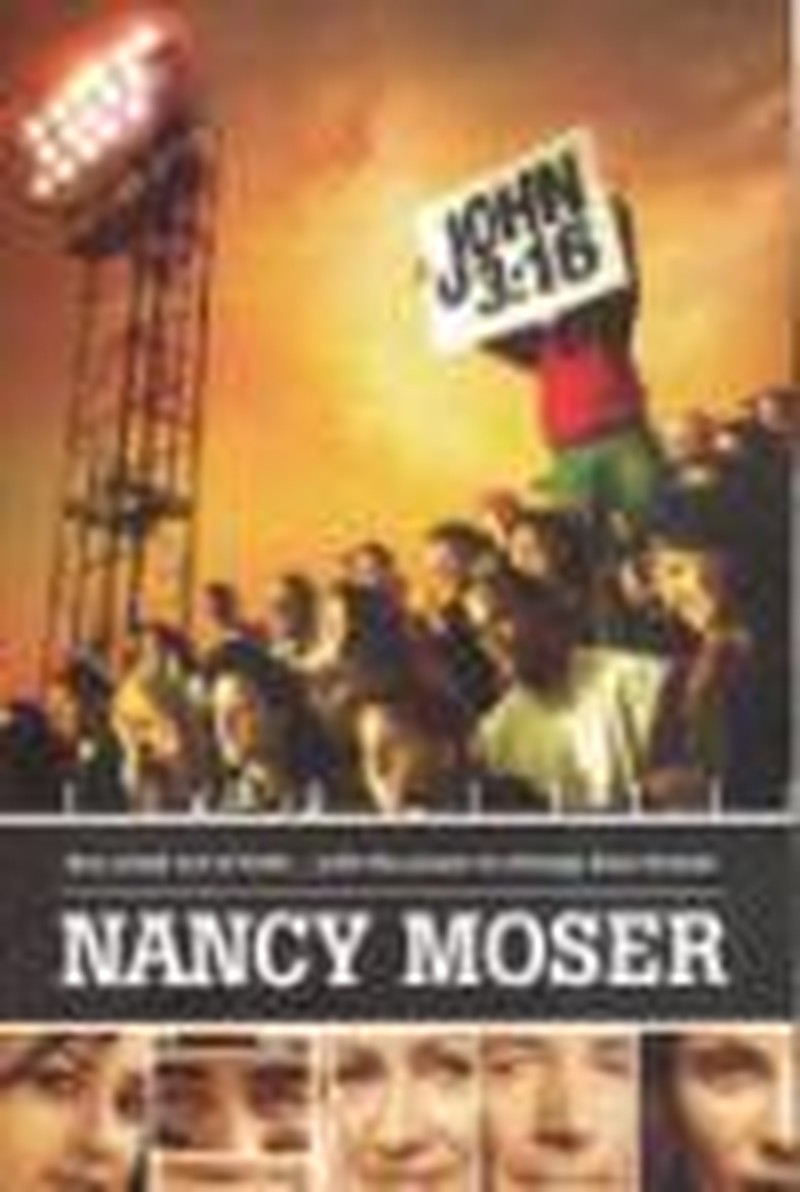 Author: Nancy Moser
Title: John 3:16
Publisher: Tyndale Fiction
Velvet runs the concession stands for the University of Nebraska Huskers. Years ago, after an unwanted pregnancy, she gave up her daughter for adoption. Now that child is grown-and coincidentally, she's applying for a job with Velvet. Also coincidentally, the father, a famous preacher and author, is back in town for the first time in 20 years. He's tying up loose ends from the past, and he wants to know about the child.
Free spirit Lianne needs that concession job. She's also pregnant-coincidentally-and the father, Peter, doesn't want much to do with her. Peter is a confused farm boy who went off to college and got involved with a non-believer. He's a Christian, but he's strayed. And now he's paying the price.
Peter's roommate William, or "Billy," as his father Roman calls him, is about to take the field for his first game. Raised by Roman to worship football, William has recently discovered that Jesus has something far greater to offer.
Maya still craves that praise, however. She also needs cash for another in vitro procedure, because the last two have failed. If she and her husband don't produce an heir for Maya's oh-so-Italian family, she'll continue to be the black sheep. So what's a little ethics violation, in the face of this kind of pressure? Unfortunately, a lot-especially when a jealous coworker (with a reporter friend) is the one being stiffed.
Author Nancy Moser has written 19 books, including the Christy Award-winning Time Lottery. As an experienced author, she knows how to craft a tale and keep it moving. She also understands the importance of good characterization. Roman, Maya, Lianne, Peter and Velvet are interesting individuals, with lots of variety. They're lost yet seeking God-whether they realize it or not. They will all find him, of course, with the requisite happy-ever-after ending that fills the pages of Christian fiction.
Where the novel fails, unfortunately, is credibility. Many of the key scenarios are hinged on far-fetched or highly unlikely scenarios. William has been on the bench his entire college career, but he's heralded like the quarterback at a local restaurant. Maya's "ethics" violations are commonplace in sales companies, and no journalist would ever cover her "story." The reporter portrayal also smacks of cliché.
The foundation of the story hinges around two things: a death, which is improbable at best, and a sign painted with the words "John 3:16." Somehow, holding up this sign at a football game is supposed to be both historic and heroic, as if this passive act of "evangelism" has the potential for mass conversions-and as if plenty of people don't already do this. Naturally, when the sign is held up, all the media clamor to cover it.
Moser's writing has improved, but she continues to struggle with her prose. She spends too much time telling (and retelling) her characters' thoughts, rather than allowing them to be "seen" or "felt" through actions or dialogue. Her similes often clunk. Velvet's thoughts were "like balls in a pinball machine, bouncing off the flippers and bumpers, propelled up, back, and side to side."
As with most Christian fiction, the message takes precedence over the medium here. So if it's an inspirational story you seek, you'll enjoy the read. If you're used to more sophisticated prose and plots-and perhaps a little subtlety-you may want to look elsewhere.