New Author Captures Readers with Political Murder Mystery
Randall Murphree

AgapePress

2006

26 Sep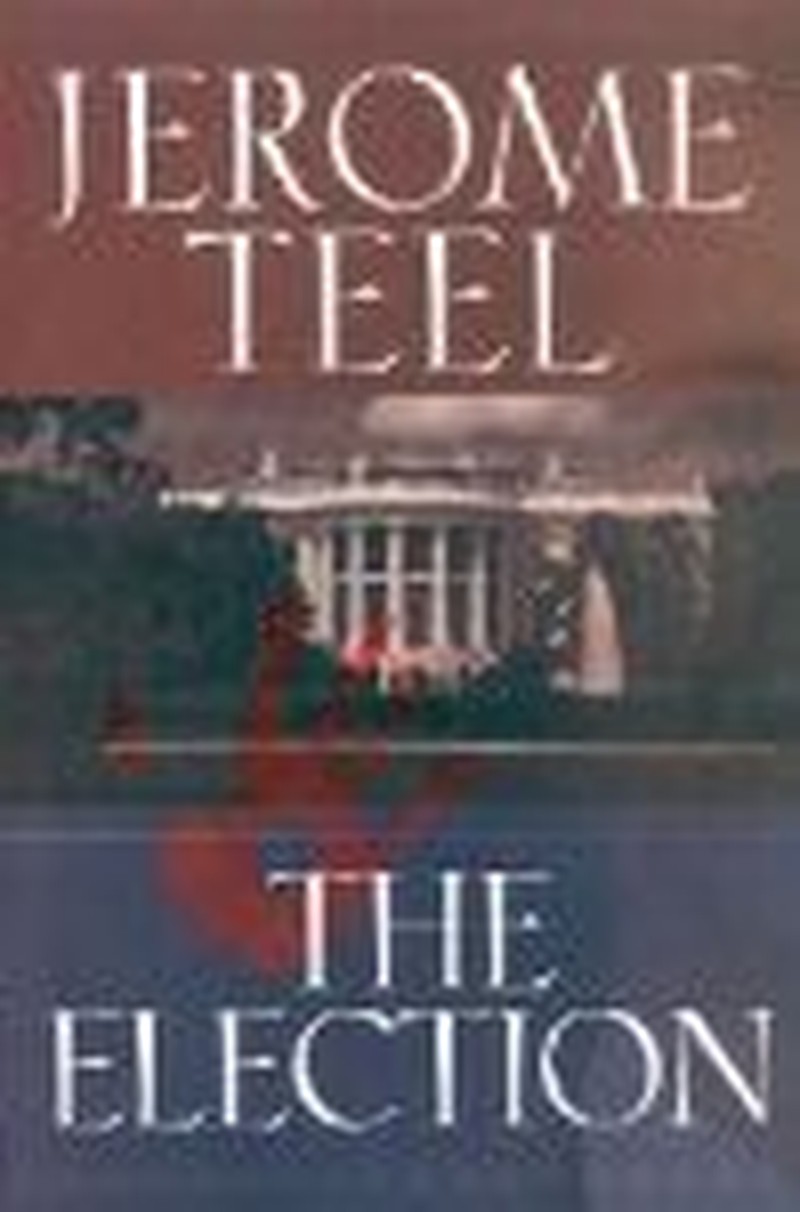 Recently, Randall Murphree interviewed Jerome Teel regarding "The Election," the Tennessee attorney's debut novel. Teel practices law in Jackson, Tennessee. His first foray into fiction is anything but politics as usual. It packs a punch that will keep readers on edge, start to finish.
AgapePress:  What motivates a lawyer to write fiction?
Jerome Teel:  I think the same thing that would motivate a non-lawyer to write fiction motivated me – I had a story I wanted to write. There's nothing magical about being a lawyer. I believe many people have a compelling story that begs to escape into print. And I believe that sometimes people can receive a message through an entertaining story. So that's what I've tried to do in my writing. I've tried to tell an entertaining story about something I know, and work into that story a redemptive message.
AP:  Why did you decide to write Christian fiction?
JT:  First, from a purely business standpoint, I see the Christian fiction market as a growing market and only a few authors are writing in the sub-genre of legal or political thrillers. Although the barriers to entry are extremely high, I believed that I had a better chance of getting a Christian publishing house to look at my work than a secular house. But more importantly, I wanted to write a novel that I would be proud for my mother or my children to read.
AP:  When did you become a Christian?
JT:  I was reared in a very supportive Christian home in rural north Mississippi. We were regularly in church, a church my ancestors helped found. But being in church regularly doesn't make one a Christian. That comes through a personal relationship with Jesus Christ. At a church youth camp during the summer before I entered my freshman year in high school, I realized that I didn't have a personal relationship with Jesus Christ. It was there one evening following the worship service that I knelt on the front porch of the main camp building with my youth pastor and accepted Jesus Christ as my Lord and Savior.
AP:  How did you find an agent and/or a publisher?
JT:  As an unpublished author, convincing a publisher to contract to publish "The Election" was one of the most difficult things I've ever accomplished. I have the rejection letters and e-mails to prove it. There were times when I decided to simply give up on this dream, but I just couldn't let it go. I tried contacting publishing houses myself. Some were polite enough to accept the submission. Others simply said they weren't accepting unsolicited manuscripts.
So I tried to find an agent, and did have an agent for a period of time. He pitched the manuscript to numerous Christian publishing houses. There was interest but nothing concrete developed. There was one acquisition editor, Terry Whalin, who received my submission and wanted to publish it. He was at a different publishing house when he first received the manuscript, but subsequently moved to Howard Books, a division of Simon & Schuster.
Terry contacted me when he started at Howard and asked to submit "The Election" to their publishing board. They were gracious enough to offer a contract.
AP:  Tell us about the process, from conception of the idea for "The Election" to the finished product.
JT:  When I was in law school at the University of Mississippi, a new author spoke in one of my classes. His name was John Grisham, a fellow Ole Miss law school alum. As I listened to him speak, a seed was planted in me. I set a goal to one day write a novel.
It turned out that writing the novel was the easy part. In the summer of 2000 while on vacation I wrote the first words of what would later become "The Election." Friends now ask me when I found time to write with all of the other activities in mine and my family's life. The answer is sleep deprivation. It took countless late nights and early mornings to complete the first draft.
The first rough draft was completed in the fall of 2001. After several revisions, I finally signed a contract with Howard in late 2004. I received in the mail this week the first copy of "The Election." It was an incredible experience to finally see my work in print. Six years of effort had finally paid off.
AP:  How long have you practiced law? Tell us a little bit about your firm.
JT:  I graduated from law school in May 1992. I initially went to work at a law firm in Oxford, Mississippi, as an associate attorney. My wife, Jennifer, is from Tennessee and we both attended Union University in Jackson, Tennessee, so we soon decided to move back to Jackson. I took a job as an associate with a law firm in Jackson and a year later decided to form a partnership with two other lawyers. We opened our office February 1, 1995. I have two wonderful, Christian partners and we give all glory to God for our success. The name of our firm is Teel, McCormack & Maroney, P.L.C.
AP:  How did you and Jennifer meet? What are the ages of your children?
JT:  Jennifer and I have three children – Brittney, 14, Trey, 11, and Matthew, 9. We met while students at Union University in Jackson.
I was near graduation from high school with no college plans in mind when my high school English professor suggested I visit Union. He had taught English at Union. My dad and I visited one day in the spring of my senior year. I immediately knew it was the place for me.
My wife, on the other hand, had known for a long time that she was going to attend Union. Her father and mother had gone to Union. Her father played football and basketball at Union and later was the last football coach in the school's history.
AP:  What does the family think about your writing?
JT:  My kids think it is the grandest thing that their dad is finally a published author. They are almost as excited as I am that it has finally reached fruition. The five of us celebrated when I got the call from Terry Whalin that Howard was going to extend a contract; we celebrated again when the contract was signed; and yet again when we received the first copy in this week's mail. Being published is not only an accomplishment for me but for the entire family.
AP:  Can you give us a nutshell preview of your next book?
JT:  I've tentatively titled the next novel "The Divine Appointment." I don't know if that title will stick or not. Like "The Election," it has a redemptive thread in it. The storyline primarily centers around a Christian president and his efforts to obtain confirmation of a Supreme Court justice.

© 2006 AgapePress.  All rights reserved.  Used with permission.