New Author Goes Deep With Christian Fiction
Paula Moldenhauer

Contributing Writer

2006

13 Nov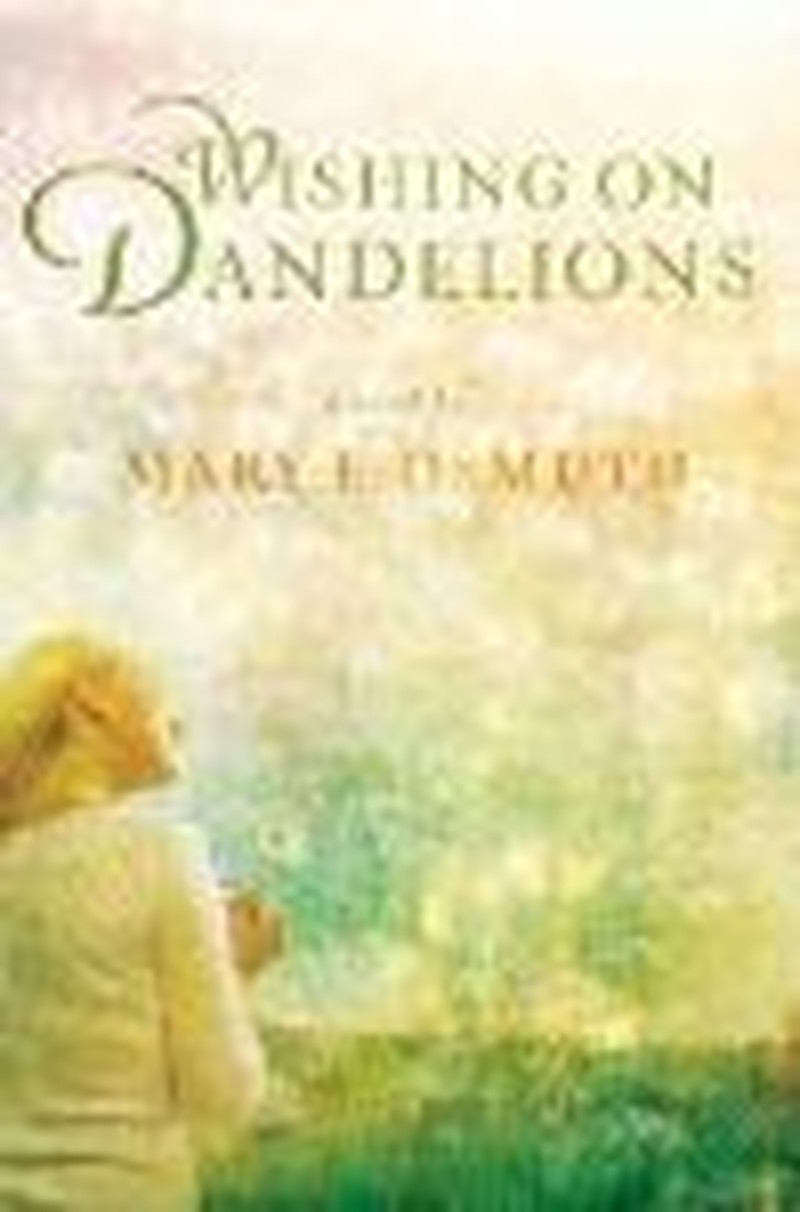 Ever heard someone complain that Christian fiction was plastic? That it didn't speak honestly or go deep enough? Or maybe someone told you they preferred a more literary style in the books they read. This reviewer's response would be, "Have you read Christian fiction lately?"
Novelist Mary E. DeMuth is one of a group of writers who is writing Christian fiction with great depth, tackling real life pain and joy, and doing it with beautiful, descriptive writing. Her latest book, "Wishing on Dandelions," is a poignant sequel to "Watching the Tree Limbs," which introduced us to Mara, a young girl who faced the horror of childhood sexual abuse and found redemptive hope in the love of Christ. "Wishing on Dandelions" takes us on Maranatha's journey as a teenager as she struggles to understand romantic love and conquer her past.
The book is full of grace, honesty, courage, and beauty. DeMuth's well-drawn characters draw you into the story, set in a hot, dusty east Texas town and stay with you long after you close the pages of the book.
---
What do you want your reader to take away from "Wishing on Dandelions"?
That redemption of a broken life takes time. We're all on a journey of healing. Sometimes it's slow going, but if we can endure through the dark times, God will bring us to new places of growth.

This book deals with difficult subject matter: childhood sexual abuse and its residual affects. How did this book emerge?
My passion is to write about redemption through the avenue of story. I started the first book, "Watching the Tree Limbs," in a flurry. In my mind I saw the streets of Burl and a girl who didn't know where she came from. Because my personal story involves different instances of sexual abuse, I wanted to write a story that showed the reader how God could intersect an abuse-victim's life and make a difference.

So, are you Maranatha?
In some ways yes, some no. Like Maranatha, I felt like God had transformed my life in such a radical way (like her name change from Mara – bitter – to Maranatha – Come Lord Jesus). Like Maranatha, I endured sexual abuse, but I was much younger when it happened. Like Maranatha, I wondered if I had been marked, that every sexual predator could "tell" I was a ready victim. I wrestled through relationships in my teens with Maranatha's twin feelings of revulsion and attraction. But, she is not me in many other ways. She is more independent. She has no parents. She lives in an entirely different culture. She is less ambitious. She has the privilege of many wiser people to mentor her through life.

Childhood sexual abuse is not talked about very often, and seldom covered in novels. What made you decide to write about it?
For that very reason. The more victims are quiet, the less healing they will receive. The more we talk about it, bringing heinous acts to the light, the better able we are to know we are not alone. I wrote this book so other abuse victims would feel validated and heard. And to offer hope.

How has writing shaped your personal life?
In so many ways! When I wrote "Building the Christian Family You Never Had," I had to "grow up" and tell the truth about some painful things. In many ways, I felt God's healing hand as I wrote and then, with trepidation, released that book. In my novels, I've had to "go there" with my characters. That's been painful, but through that, oddly, God has brought new levels of healing.

What's the hardest part of being a writer? What's the best part?
Hardest part: rejection. Yep, even when you're published you get rejected. I got one just today! I couldn't figure out why I felt like I was in such a funk, then I remembered the rejection. The best part is receiving feedback from readers. I love hearing that my words somehow struck a chord.

Have you always wanted to write?
Yes. Since my second grade teacher told my mother that she thought I was a creative writer, I've wanted to write. I kept a diary since the sixth grade. Though I was an English major, I didn't start writing seriously until my first daughter was born. I wrote for ten years in obscurity before my writing career took a turn for the better.

Who are your literary heroes?
I love Harper Lee. I only wish she'd written more. Leif Enger, who wrote "Peace Like a River," greatly inspired me to write visually and artistically. I love Sue Monk Kidd's "The Secret Life of Bees," how you could almost taste her characters. I'm fascinated and intimidated by J.R.R. Tolkien – how he managed to create an entire world with several languages is way beyond my literary prowess.

What brought you the most joy in writing this book?
I really enjoyed writing a love story. I never thought I had it in me, so being able to create the proper angst and stress, along with the sweetness of new love, really blessed me.

What brought you the most pain?
Remembering my own journey …When you've been sexually assaulted, you begin to see yourself as some sort of weird target. I felt that I had a mark on me for all the creeps of the world to see. I could definitely identify with Maranatha on that one.

In "Dandelions," Maranatha had to face her pain and walk through it again in a way to continue the path toward healing. It took tremendous courage for her to do this. Can you share why you think facing and going through the pain, not around it, is important? Do you have a personal example of how the path to healing included facing, not avoiding pain?
Most of us are pain-avoidant, which means many of us choose not to walk through healing because of the tremendous amount of pain associated with it. I would gander that most Christians live half-lived lives because they won't "go there" with Jesus. For me, seeing my daughters reach age five (the year of my molestation) threw me into a tizzy. I worried they would be harmed like I had been. And I relived the memories, realizing finally how very young I was when it happened. Thankfully, the Lord helped me heal some more through that trying time by sending me good books ( "The Wounded Heart" by Dan Allender) and great friends who prayed me through.

What made you decide to write a love story?
The book didn't start out in my mind as a love story, but it evolved into it as I continued writing. Characters have that uncanny way of taking your prose and running in all sorts of directions with it. Charlie just kept being faithful. In a sense, I fell in love with him!

What made you choose East Texas as the setting for both novels?
The South fascinates me. I grew up in the Northwest. When my last child was born, my husband was transferred to East Texas to start a department in a hospital. Because I was a stay-at-home mom and home schooling, I didn't have much else to do there except to observe small town southern culture. Because I didn't grow up in that culture, my senses were heightened and I eventually began to really appreciate the differences.

One prevalent theme in your book is racism. Some Americans want to believe our people have moved past these issues--others say we haven't. I suppose racism is something that differs in the individual. How do you see racism in America? How is it different in France where you presently live? If you could enter into this issue and make a difference, what would you say/do?
I didn't think racism existed that much until I moved from the North to the South to a small East Texas town. We had a landlord that told me to "watch out for the blacks who will steal your watermelon." I honestly had no idea what in the world he was talking about. Being freaked out by the gy-normous bugs in Texas, I thought he meant blacks were slang for a terrible bug. But as he kept talking, I realized he meant PEOPLE. He was the nicest guy and stated this so matter of fact that it threw me for a loop. The town I lived in was racially divided, too. So, yes, I see it as still an issue.

In France, racism is alive and well, particularly against North African immigrants. (All those French riots were a result of those immigrants feeling the sting of marginalization.) My husband and I want to begin initiatives where the church of Jesus Christ would reach the immigrant population with practical help, a listening ear, and friendship. If the church doesn't love these folks, who will?

Why do you end your books with hope?
Because hope is essential to Jesus' Gospel. Even when things are bleak, there is always hope — if not in this life, then in the next. I'm not interested, however, in presenting hope in a superfluous way. I don't want to tie up every story thread neatly. The truth is, life is tragic and difficult and bewildering, but God intersects that life and brings hope.

If you could tell your readers one thing, what would it be?
Run to Jesus.

What words would you want on your epitaph?
She ran to Jesus.

You can visit Mary at http://relevantblog.blogspot.com/.

A homeschooling mother of four, Paula Moldenhauer is passionate about God's grace. Published over 300 times, she's recently released two novels: Titanic: Legacy of Betrayal and Postmark: Christmas. Her website offers homeschooling and parenting articles, devotionals, and information about her books. www.paulamoldenhauer.com Contact Paula: Paula@soulscents.us