New Kathie Lee Gifford Book, CD: Rediscovery of God's Grace
Debra Akins

Contributing Writer

2004

19 May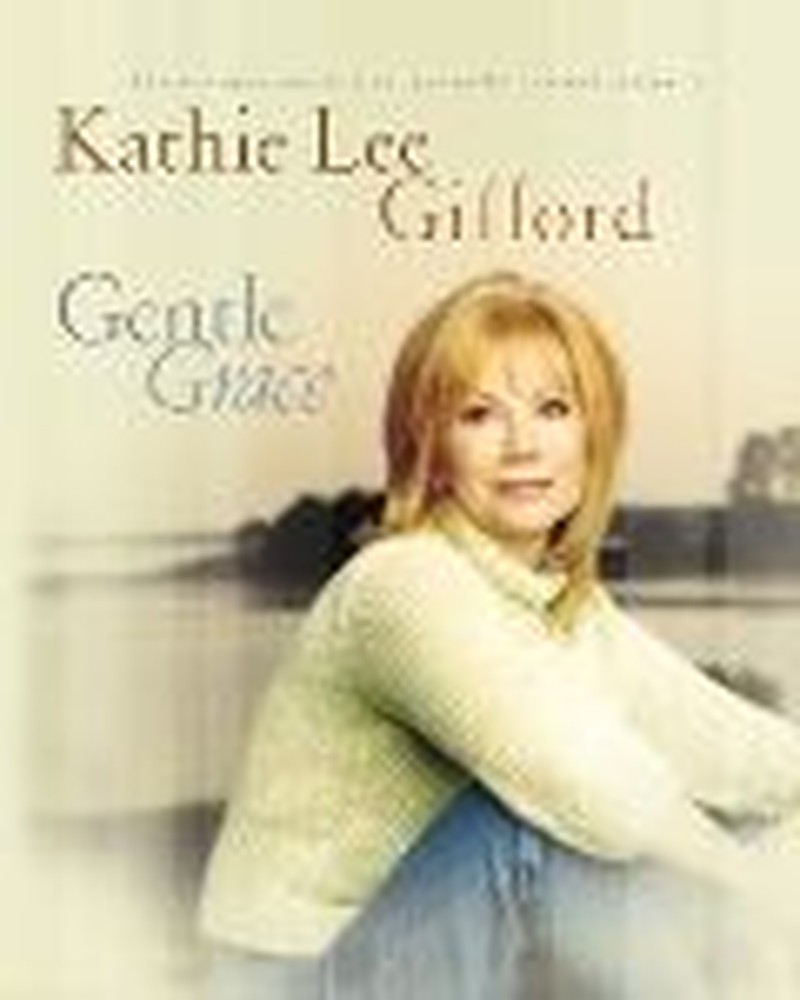 She is the consummate entertainer, wife, mother and business woman.  You know her best from her role as co-host of the popular morning talk show "LIVE with Regis & Kathie Lee," where she occupied the seat next to a hyper Regis Philbin for a whopping 15 years. But Kathie Lee Gifford's exposure on daytime television didn't begin there.
Her early television career included a one-year stint as a regular on daytime soap "Days of Our Lives" (she played Nurse Callahan), her role as the featured singer on the game show "Name That Tune" and a co-starring role in the situation comedy "Hee Haw Honeys," a spin-off of the popular television show "Hee Haw."
It was only after Gifford landed a spot as guest host of Philbin's old program, "A.M. Los Angeles," that the producers of ABC's "Good Morning America" offered her a job that provided her with the opportunity of a lifetime.  She served as a substitute anchor for Joan Lunden and began traveling for the show as a special correspondent covering human-interest stories. (And here's a bit of Christian music trivia: Gifford recalls being so proud of a budding young Christian singer named Amy Grant that she urged "Good Morning America" producers to have Grant on the show. It wasn't long after that Grant made her first appearance on the program.)
The "Good Morning America" gig helped prep Gifford for her audition three years later for the role of Philbin's co-host on "The Morning Show," which later debuted in syndication in 1988 with its new name, "LIVE with Regis & Kathie Lee." The rest, as they say, is history.
Following her 15-year stint, Gifford's departure from the morning talk show came in 2000, when she announced she wanted to spend more time with her family and focus on a music career. She now says that a large part of her decision to leave also had to do with her father's declining health from a terminal illness.
"I didn't say anything publicly because I didn't want cameras in my father's face," Gifford explains. "I wanted him to die with dignity. I wanted to go through all of that privately as a family." 
Gifford's father, Aaron Epstein, suffered from multiple illnesses, including Louie Body Dementia, Parkinsonian Syndrome and prostate cancer. His passing in late 2002, although painful, became a time of reflection for Gifford and influenced some of the material that appears both on her new album, "Gentle Grace" (Maranatha!), and the accompanying book, "Gentle Grace – Reflections and Meditations of God's Gentle Grace"(Inspirio).
"My daddy was the light and love of my life, the greatest influence on my life," Gifford shares. "His death impacted me in ways I'm probably not even aware of yet. They say that the depth of your pain is always commensurate with the depth of your love. When you watch someone so close to you truly suffering, and yet battle a horrible disease with such grace, integrity and faith it really humbles you. You realize how much you really don't have that kind of faith. It's so easy to say, 'all things work together for good for those who love God' when you're talking about someone else.  But when it's you going through it, you realize your own hypocrisy, shallowness, and how much lip service you've been giving. But my daddy had an unwavering, unshakeable faith. He was the inspiration to me. I'm so grateful to have had a father like that – someone in my life who just lived it."
Gifford says her father's death capped off a seven-year period of difficult family times. In 1997, her husband, former football star Frank Gifford, had a highly publicized affair. And just one year earlier, Gifford herself had become a tabloid target when labor activists said her Wal-Mart clothing line was produced in foreign sweatshops – news that came as a complete shock to Gifford. Through the ordeal, Gifford turned into a vocal proponent for child-labor regulations, but her family had already become prime candidates for tabloid fodder.
"As a family, we went through one blow after another," says Gifford. "It was a very, very hard time for us, a real test. With all of that combined, I was at such a hurting place. But it's in those moments that we realize our faith is not just something we have, it's something we have to do.  It's got to be a living thing. We have to exercise it – it's a muscle. When we have the discipline to exercise that muscle, that's when the healing happens. When we exercise our faith, we get it back in abundance."
"Gentle Grace" allowed Gifford the opportunity to explore those feelings of hurt and pain she had carried, while experiencing the grace and mercy that followed. It became a very quiet time of reflection, she says, during which she began to write about everything.
"I've understood about God's love since I first walked into that movie theater in Annapolis, Maryland some 40 years ago and asked Jesus into my heart when I saw 'The Restless One,'" Gifford shares. "But understanding His grace really takes a lifetime, I think. This album sounds like it has the weight of the world in it because it has the weight of my world in it. It's all the experiences I've had over this dark, lonely seven-year period in the desert, walking with the Lord through the desert and realizing that He's the only one that can get us through that.  It's about getting better, not bitter."
"Gentle Grace" is Gifford's first worship album, recorded on the Maranatha! label. The companion book is filled with reflections of her own personal growth and insights on how to recognize God's grace even in the most mundane and difficult life events. It's straight from her own heart, reflective of her own personal experiences.
"It's been seven hard years, but seven is a very special number," Gifford says. "It means completion. And I really feel like I'm on the other side of that hurt in my life now.  There are a lot of songs I couldn't have written if I hadn't paid the price of fame a little bit."
In addition to the new album and book release, Gifford is finishing up two Broadway musicals slated to premiere in Dallas later this year. One is based on the life of Four Square church founder Aimee Semple McPherson, and the other is based on the 1958 Newberry Award winner "Family Under the Bridge."
Although she says she doesn't miss television at all, and has never seen a complete episode of "LIVE with Regis & Kelly," Gifford received positive reviews of her comedic guest performance this season on ABC's sitcom "Hope & Faith," starring Philbin's new co-host Kelly Ripa. Gifford reportedly received several television offers after that, and also returned briefly to morning talk television as a recent guest co-host on Fox News Channel's "Fox & Friends." 
"I'm not saying I'll never do TV again," Gifford admits, "but right now that feels like a different chapter in my life. I'm so happy where I am right now."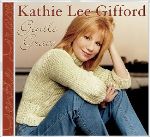 For more information about Kathie Lee Gifford, her new book "Gentle Grace – Reflections and Meditations of God's Gentle Grace"or the accompanying CD, please visit www.kathieleegifford.com.