New Novel Wrestles With Rebellion, Reconciliation
Randall Murphree

Author

2005

20 Sep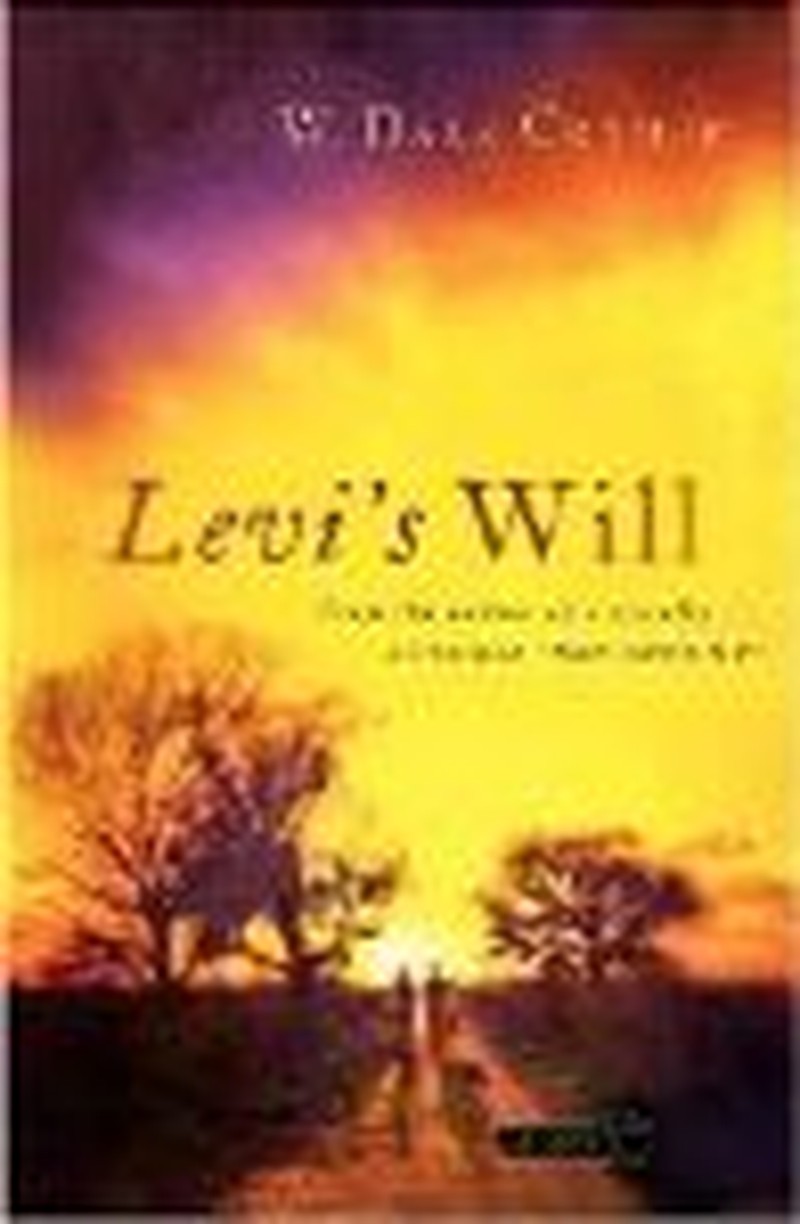 Title:  "Levi's Will"
Author:  W. Dale Cramer
Publisher:  Bethany House Publishers
Dale Cramer's second novel, "Bad Ground," was named 2005 Christy Award winner (general category) July 9, at a dinner during the annual International Christian Retailers Show in Denver. The Christy Awards were established in 2000 to recognize excellence in Christian fiction.
The former electrician says he was astounded at the signal honor, one among six, but readers of his work were not. "Levi's Will" (Bethany House, 2005) is his third title, and it validates reviewers' common claims that Cramer is a welcome new voice in the Christian fiction genre.
In the new novel, when 19-year-old William Mullet feels forced to run from his Amish family, Ohio home and pregnant girlfriend, his life enters a slow-motion spiral that threads through the rest of his life. He becomes the epitome of a paradox of values -- honor and deceit, integrity and lies, loyalty and desertion.
"Levi's Will" spans more than four decades of Will's life, from 1943 to 1985. He and Tobe, his 16-year-old brother and fellow runaway, first try life as hoboes for a time, then work as farm laborers before Will decides to join the Army and tells little brother to go home. By this time, Will has shaved two years off his age, changed his nationality to Canadian, and discarded his surname, his Amish clothes, his Amish hairstyle and, for all practical purposes, his identity.
Despite Will's attempts to erase his past, two Amish qualities remain indelibly written on his character -- strong family bonds and the ethic of hard work. As William McGruder, he is a good soldier and, after the war, a man of integrity in his work. Years later, he is moved to try to reconnect with his Amish family who assume that he is dead.
"My stories are theme-driven," said Cramer in an exclusive interview, "which means only that when I start out, I know a lot more about what I want to say than how I want to say it. The characters usually help me figure out the story."
Will Mullet helps him figure out the story perfectly. While "Levi's Will" has a crystal-clear Christian theme, it rises high above the norm for Christian fiction. More subtlety. More depth. More passion. More authenticity. The author articulates the theme of "Levi's Will": "Love is the proof of God, and forgiveness is the proof of love."
Cramer's superb gift for concept and craft outdistance most contemporary writers and combine for a powerful story. It is propelled by deep emotion and raw nerve-endings, yet packed with strength and indomitable will.
His own life story provides a personal context for Will Mullet's dilemma and his long estrangement from family. Cramer's father was a runaway Amish man turned soldier. Cramer and three siblings grew up on military bases. Still, he owns a strong sense of place, planted in him by his mother, a south Georgia sharecropper's daughter.
Add to the compelling storyline Cramer's magic with words and "Levi's Will" is a keeper of literary quality that one will want to read again. Library Review says Cramer writes "with profound simplicity, with poetic rhythm and with demonstrated insight."
Cramer sees two sides of having his work labeled Christian fiction. "The advantage is that there's a ready-made and growing market for your book," he said. "The disadvantage is that your writing is bound by certain restrictions about word choice and content that wouldn't be in place with a secular publisher. But I would qualify that by saying that most of us who write for Christian publishers don't see that as a disadvantage at all."
He sees the growing interest in Christian fiction as having real potential to impact the culture, and he looks to classics of the past as models.
"Tolstoy, Hugo, Dickens and lots of others wrote brilliant, classic novels from a Christian worldview without crossing any of the lines that would exclude them from today's Christian market," he said. "Why can't we?"
W. Dale Cramer may be just the man to prove it can done again.

© 2005 AgapePress.  All rights reserved.  Used with permission.