New Teen Series Debuts with Finding Your Faith
Annabelle Robertson

Crosswalk.com Contributing Writer

2009

3 Mar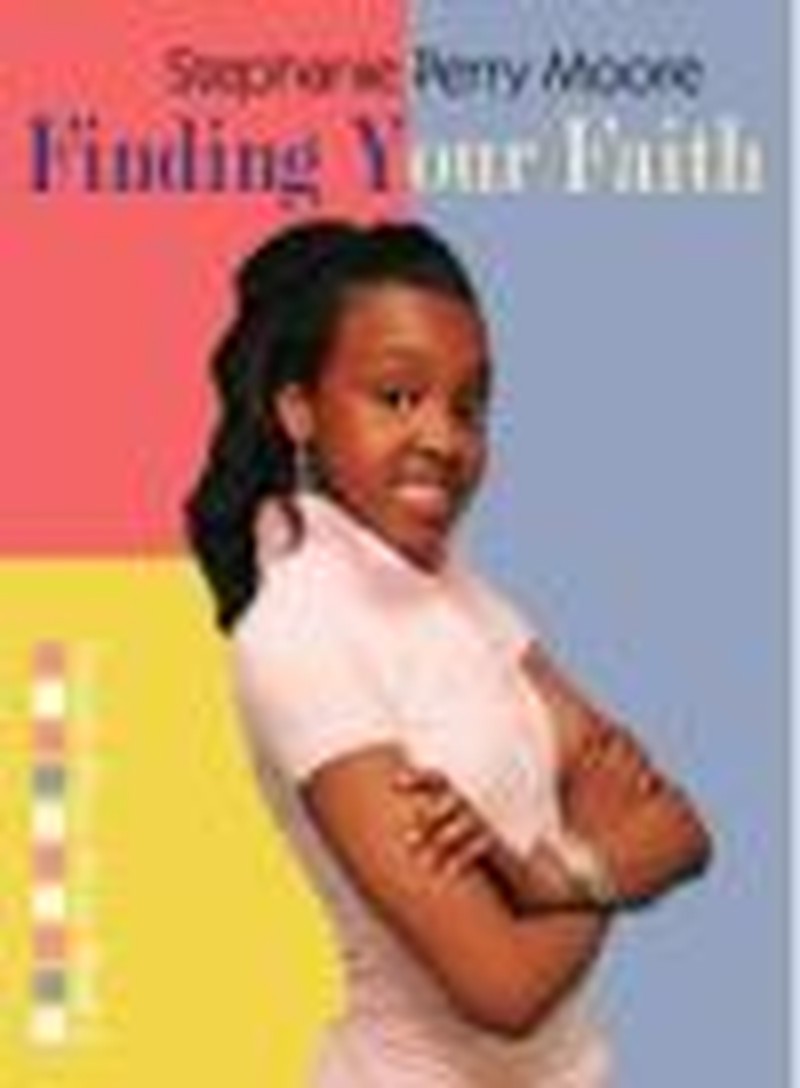 Author: Stephanie Perry Moore
Title: Finding Your Faith
Publisher: Institute for Black Family Development & Moody Press
Yasmin Peace has it rough. In addition to living in the projects with her mother and two brothers, her older brother has just committed suicide. Yasmin is at that age (13) when clothes really matter, too—but she can't afford anything, not even an accessory, that might improve her social status.
The good news is that, when the mean girls at school come after Yasmin, she isn't afraid to stand up to them. She has spunk. And she has God on her side. At least in theory, anyway. God has been kinda quiet lately—especially about her brother's death.
She shares a bed with her mother, who works long hours at two jobs. She tries not to fight with her brothers. (The three may be triplets, but they struggle just like any other siblings to get along.) She prays. Thankfully, her best friend, Malek, is always there. But lately, he's been acting a little strange. What Yasmin really needs is a girlfriend—one who isn't obsessed with makeup and popularity, like most of the girls in school.
Fortunately, a new girl shows up at school. And not only is she pretty, but she wants to be friends with Yasmin. She comes from a very wealthy background; she even lives in a gated community, her own suite for a bedroom and a pool in her backyard. And she doesn't care at all that Yasmin comes from the projects. Soon, the two are inseparable.
But when Yasmin's new BFF falls for one of her brothers, and asks her to cover up for them, while they make out under the bleachers at school, the girls' friendship is put to the test. As if that isn't enough, Yasmin's other brother gets arrested for shoplifting. If he doesn't watch out, he'll end up in prison like their father. And wouldn't that be great—probably just the thing to make their mother finally lose it, once and for all.
Author Stephanie Perry Moore is the president of Soul Publishing, Inc., a company geared toward expanding the African American presence in the Christian publishing world. In addition to the Yasmin Peace series, which debuts with Finding Your Faith, Moore is the author of the Payton Skky series, the Laurel Shadrach series and the Carmen Browne series, as well as several books for adults, devotionals and cookbooks.
This series, of which Finding Your Faith is the first book, is aimed at young African-American teens and 'tweeners. It's likely to be a welcome addition to Christian bookstores, which don't carry much Christian fiction geared toward the African-American market. It contains a strong message about the need for prayer and trusting in God, as well as solid teaching about God's love, his abiding presence and his spiritual care for and oversight of us, even in the midst of tremendous difficulties.
It also has a strong message about the importance of family ties, as well as the role that parents—both father and mother—play in the lives of teenagers. When the parents aren't present, she seems to be saying, the teens start acting out. Yasmin isn't perfect, but she's a good girl, and her heart is in the right place. In short, she's a strong role model that young girls will enjoy looking up to.
The book has a bit too much "telling," rather than "showing." For example, Moore writes, "… the phone rang and my mom answered it extremely irritated." Rather than telling us the mother is irritated, Moore should simply allow the dialogue—which already conveys irritation—to speak for itself. Likewise, the use of adjectives and adverbs give the impression that she needs to constantly "explain" things to her readers. Moore isn't nearly as bad as some authors, especially since she tends to show the very thing she tells (often in the same sentence). But a good editing in future books will go a long way toward strengthening the prose.
I would have also liked to have seen a little more emphasis on the grieving process. It isn't glossed over, but strangely, it's not a central theme, either—despite the fact that the suicide is the inciting incident for the novel. Like the incarceration of a parent, the death of a child is a tragic, all-encompassing event for families. The suicide of a child is even more so, and I needed to see Yasmin, her mother and her brothers struggling much, much more to overcome the pain.
Otherwise, the writing is good. Moore is adept at character development—especially her protagonist—which is the lynchpin of any novel. She takes us into the head of this young teen, drawing us into her feelings. She also escorts us, at least somewhat, into the projects, and into the world of the single mother. This is invaluable, particularly for those who do not understand—and tend to judge—the cycle of poverty in this country.
So, in addition to pointing teens toward the light of Jesus, Moore is pointing them toward compassion—and possibly even ministry. That's s a noble goal, wrapped in solid storytelling, for teens of every race and background.

**This review first published on March 3, 2009.