No One to Trust Can be Trusted to Entertain
Susan Ellingburg

Crosswalk.com Contributing Writer

2013

20 Nov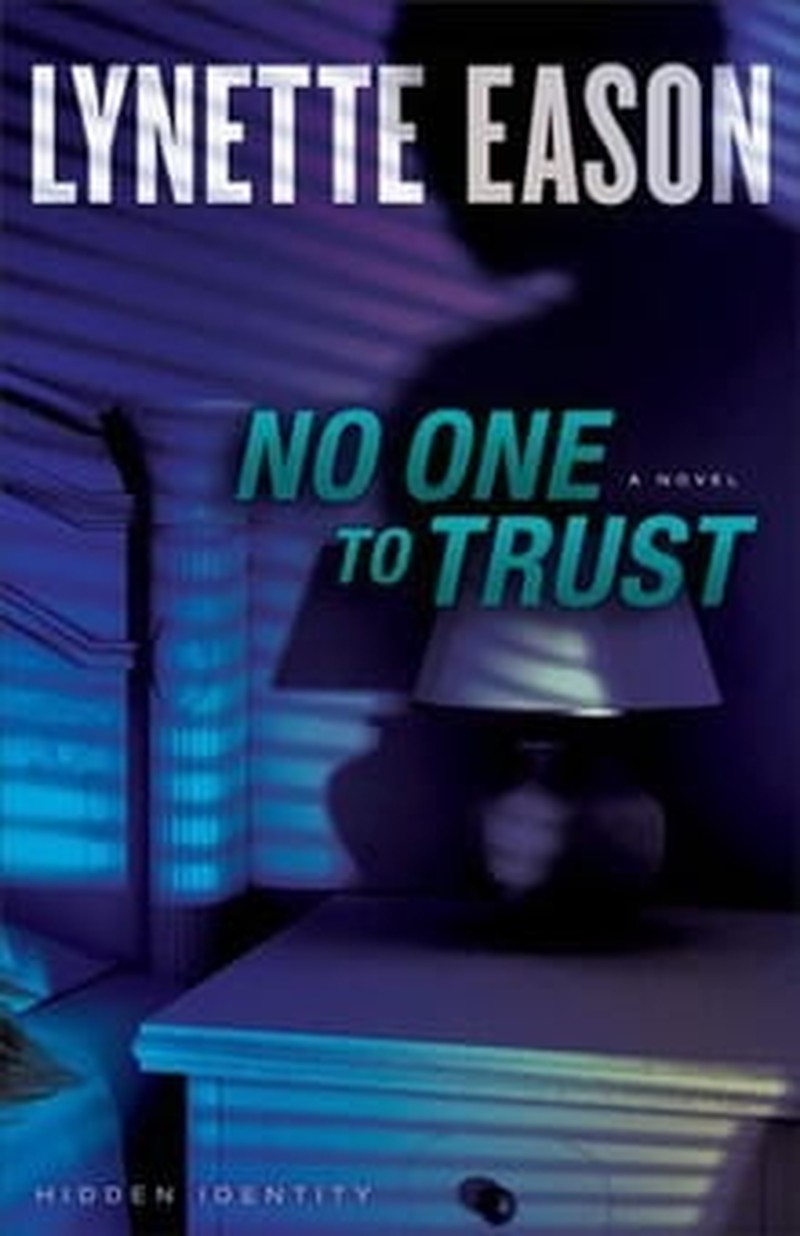 Author: Lynette Eason
Title: No One to Trust
Publisher: Revell
Summer's husband swore he'd never lie to her. She believed him . . . until the morning she woke up to find a gun in her face and a bunch of strange men in her bedroom demanding something her husband had stolen. That's when Summer learned her husband Kyle (or David, depending on who you asked) was not the man she thought he was. In fact, their whole life together was a lie. Now she has exactly twelve hours to find what they want and figure out what to do with it.
Meanwhile Summer's husband David (we'll call him that to keep things simple) is busy trying to avoid the bad guys (not an easy task), stay alive (even more difficult), and find a way to convince Summer he loves her and had a valid reason for all the secrecy (the hardest job of all). Take those two and add organized crime, the Federal Witness Protection Program, a dysfunctional sister, a lovesick Mafia princess, a band of Special Forces buddies, and a twisted crime boss worthy of a Bond film and you've got No One to Trust. Yes, that is a lot to pack into one novel, but Eason makes it work.
It's an action movie of a novel with nonstop twists and so many heart-pounding moments it's almost exhausting. The identity of the ultimate villain is telegraphed fairly early on in the story but that's OK. This isn't meant to be a whodunit, it's a will-they-survive-it. Not everyone does. Don't panic: that's not a spoiler, just a warning that the body count in this one may be higher than expected.
The author does an exceptional job of creating memorable characters. The crime boss mentioned earlier has a few habits that may give sensitive readers nightmares. Yes, he is that creepy. Fortunately the good guys are equally noteworthy. There's a fairly large cast of government agent types who could easily have all run together, but Eason makes each one unique.
Summer and David are both such nice, normal people—well, except for that whole running for their lives thing. That's what makes this book fun to read. While the main characters may find themselves in extraordinary circumstances, they're relatively ordinary people you'd expect to find sharing a pew at church or living in the house next door. And yes, you would see them in church; this is a Christian suspense novel with characters whose relationship with God is nothing if not honest. "Let him live, Lord," Summer prays at one point "Because if he's lied to me, I want to be the one to kill him." (Just keeping it real. Don't pretend you've never been there.)
With betrayals and bodies piling up and more than their own lives at stake, Summer and David will have to rely on their faith, their wits, and maybe even each other if they're going to survive. They may have No One to Trust, but their author proves she can be trusted to add another solid story to her already impressive resume.
*This Review First Published 11/20/2013