Novelist's First Title Tackles Mid-East Religious Terrorism
Randall Murphree

AgapePress

2006

4 May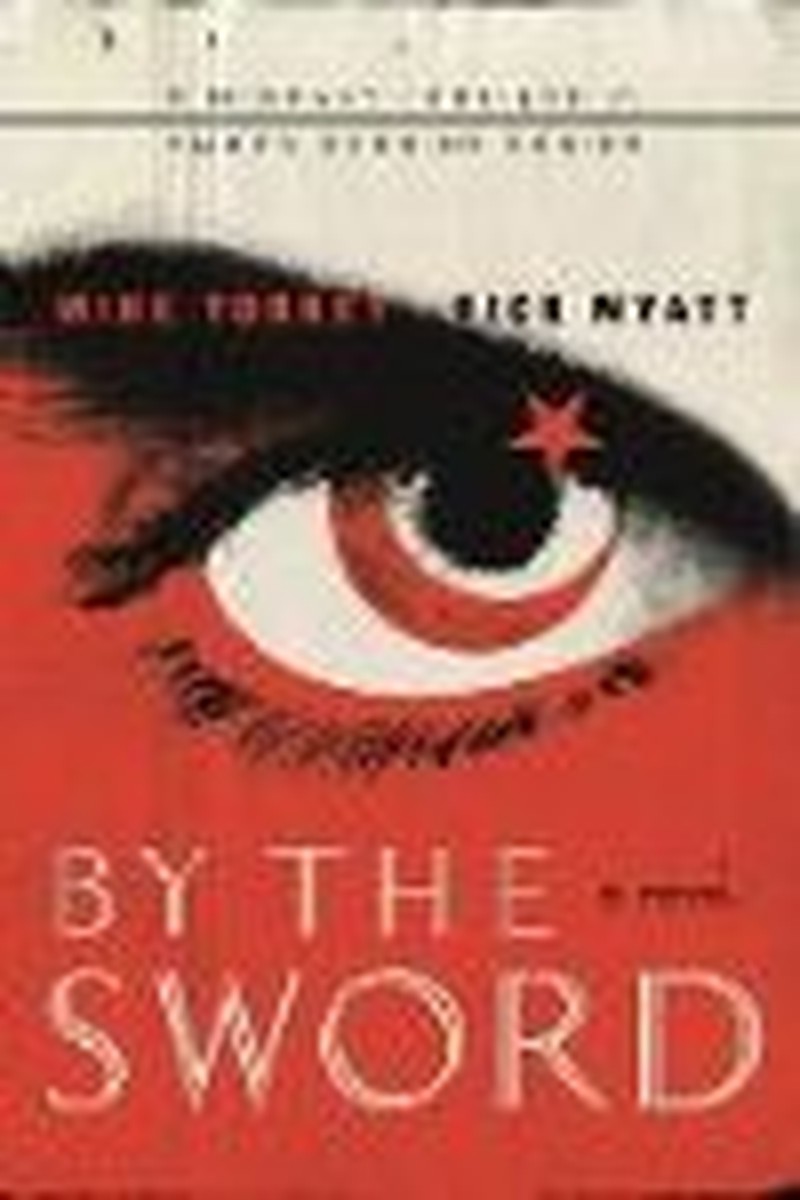 AgapePress writer Randall Murphree interviewed author Mike Yorkey after the recent release of "By the Sword," Yorkey's first novel co-authored with Rick Myatt. Yorkey, author of 55 nonfiction titles, was editor of Focus on the Family magazine for 11 years and is a writer in the "Every Man's Battle" series.
He and his wife Nicole live in Southern California. In part two of this interview, Yorkey talks more about his family.
Q:  After a highly successful career in nonfiction, what made you want to write fiction?
A:  I love telling a good story. My favorite nonfiction books have been ghost-writing first-person autobiographical books for some famous athletes, where I get to re-create conversations and what it was like at some dramatic moment in time.
Q:  What non-fiction work has given you the most satisfaction?
A:  "By the Sword" is my first novel of the 55 books or so that I've written, so I'm pretty thrilled that it made its way into bookstores. My most satisfying nonfiction work is "Every Man's Battle," the book that spawned a series and has impacted millions of men's lives in terms of how they look at women and try to be sexually pure.
Q:  What does fiction offer the reader that non-fiction doesn't offer?
A:  A lot more excitement and a lot more space to develop a story. For instance, instead of just saying something like, "There are Christians in the Middle East who are being martyred for their faith," I can show them what that looks like by developing characters like Davood and Mrna, an Iranian couple in "By the Sword." Davood was the pastor of an underground church, and throughout the book, I showed how they lived in fear of discovery because others in their tiny church were picked up and killed.
Q:  How successful do you think Christian fiction can be as an evangelistic tool?
A:  I think Christian fiction can be very successful in this area, but readers can sniff out when they are being preached at right away. If you can lead the reader along, showing the struggles and how they reach a point where they are open to hearing the gospel, then it's much more believable – and readable.
Q:  The timing of "By the Sword" is interesting. What changes in your story line did 9/11 cause you to make?
A:  Very few, actually, which is scary. Rick and I started writing "By the Sword" in the spring of 2000 when the World Trade Center stood sentry in Lower Manhattan, welcoming tens of thousands of workers and tourists each day. We thought we had a fairly outlandish plot until a pair of passenger jets toppled the Twin Towers on September 11, 2001. On that fateful day, we were 75 percent finished with "By the Sword" – and just as stunned as the rest of the world.
We quickly finished the manuscript, but we soon learned that publishers were skittish about releasing a novel that touched so close to current events. Every publishing house our agent contacted turned us down.
We did change a few lines here and there about Iraq being invaded by Coalition Forces, but basically very little changed. The part about an Iranian nuclear submarine and Islamic converts to Christianity being killed was all there before 9/11.
Q:  Who is your favorite character in the novel?
A:  That would be our villain, an Iranian secret police guy we nicknamed "The Hammer." He seems to pop up everywhere as he masterminds "Plan Sword," part of which includes silencing our intrepid reporter, Amber Robbins.
Q:  In writing "By the Sword," what was your favorite device, plot twist or style element?
A:  I can't tell you about the plot twists – that would spoil the fun for the readers! At no time, however, did Rick and I take the easy way out. We felt that plot twists had to be believable and plausible at the same time. Our pet peeve with other fiction books is that you read some of the things that go on and say, "Come on, no way!"
We did try to drive the story through dialogue, so "By the Sword" reads very much like a screenplay.
Q:  What led you to faith in Christ?
A:  I was raised in a Christian home, went to church every Sunday, but it wasn't until my teen years when I attended a youth group Bible study that I learned that it wasn't a religion that made me right with God – it was a relationship with Jesus Christ.
Q:  What events or circumstances have contributed most to growth in your relationship with Christ?
A:  This is an easy question. I left a secular weekly newspaper in the ski resort town of Mammoth Lakes, California, to become the editor of Focus on the Family magazine back in the days when Focus was still in Southern California.
Working in a Christian environment and taking part in daily devotions and monthly chapel – all the while soaking in the godly wisdom and leadership of Dr. [James] Dobson – really taught me what it means to live the Christian life.

© 2006 AgapePress.  All rights reserved.  Used with permission.