On Sparrow Hill
Maureen Lang

Author

2008

8 Mar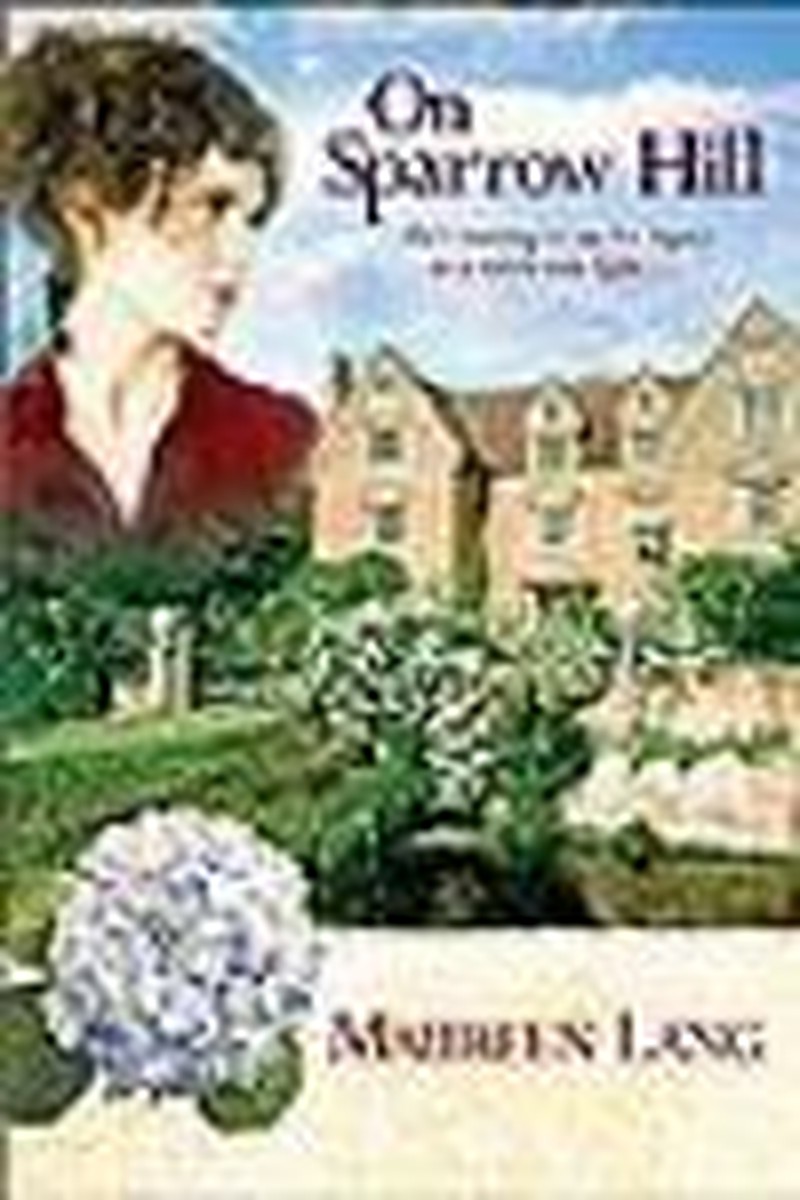 EDITOR'S NOTE: The following is an excerpt from On Sparrow Hill by Maureen Lang (Tyndale House Publishers).
Chapter 1

Hollinworth Hall, Northamptonshire, England

Rebecca Seabrooke didn't have to open the letter in her palm to know its contents: the annual employment offer from England's National Trust. More money than she would ever see at the private historical home at which she now worked. More prestige. Perhaps even a choice of locations, since so many of the country's national home treasures were owned by the Trust.

She really must e-mail her father and ask him to stop wasting postage on such offers. Despite what at least one Hollinworth thought of the work she did here, Rebecca was convinced the Hall was as much a treasure as any other property listed in the Trust's considerable inventory.
Brushing aside the letter, she turned her attention to her busy calendar. With her education staff manager on temporary family leave, Rebecca found herself taking charge of house-and-garden tours in between meetings with business associates and brides wanting to schedule the manor for banquets and weddings.
But none of that took precedence in Rebecca's mind today, for today the owner of Hollinworth Hall would return to the private quarters he kept in the north wing. And she'd only learned of his impending arrival this morning.
Nonetheless she'd already asked Helen to make sure his rooms had been aired and cleaned. Fresh flowers from Rebecca's favorite garden brightened every alcove, and even now Helen was baking his favorite bread. Rebecca could smell the fragrant herbs all the way up in her second-floor office. Given his mother's recent quote in a local newspaper about closing the Hall to visitors, Rebecca knew she had a fight on her hands and the son, the legal owner of the Hall, might very well be the rope in this tug-of–war.
Thankfully she'd outgrown the adolescent crush on him she'd once suffered. Her father had pointed him out as the son of the family he formerly worked for, and when she was twelve and he thirteen, she thought Quentin Hollinworth the most sophisticated and handsome male alive. He was still handsome—she knew that despite seeing him only once or twice a year—but growing up had taught her a few things, one lesson being that classes didn't mix well, even in today's all but egalitarian England. Though he wasn't dating the daughter of an earl anymore, there was still his mother. She was proof enough the classes should mix only when both parties wanted to be in the same one.
Rebecca had far too much work to be dwelling on such irrelevant things. Directing her attention back to her computer screen, she pulled up her e-mail. The first one she noticed was from a college friend about meeting at a club in London this weekend, another event Rebecca would be sure to skip. She skimmed the content, part of her admiring the busy city life her friends had chosen, part of her knowing she'd followed the right path in staying out here in the country.
Before long, her gaze returned to the window, hearing the crunch of gravel beneath a car. Quentin Hollinworth had arrived. She imagined the estate caretakers, Helen and William Risdon, going out to greet him, welcoming him home.
Unwillingly she glanced at the bottom drawer of her desk, where she kept the newspaper society pages she couldn't seem to resist. It was silly of her to have kept so many clippings, except that it all pertained to the family connected to the estate she ran. Keeping a scrapbook of their lives was part of her job as steward of their legacy. Preservation was more patriotic than personal. In that drawer was Quentin Hollinworth's recent history, from his political work to his not-so-private breakup with Caroline Norleigh. Rebecca couldn't think of Quentin without remembering all of that.
She returned to her e-mail, reading a message from a teacher who had visited recently and was thanking Rebecca for bringing their Victorian heritage to life for the two dozen children she'd guided that day. These were Rebecca's favorite notes—ones that proved her work made a difference. If the Featherby were awarded, she could spend more effort in attracting such groups. They didn't pay as well as business banquets or weddings, but to Rebecca, educating children was far more important.
"Good afternoon, Rebecca."
Quentin Hollinworth looked tall and strong even with a massive doorway behind him. His broad shoulders filled out a casual, somewhat crumpled, beige linen suit, a stark contrast to his dark hair.
"Welcome home." She quickly averted her gaze and shifted the chair closer to her desk. Her battlement, safe behind the mahogany. It had been nearly three months since she had spoken to him. He trusted her so thoroughly with the running of the Hall that he almost never checked in. If she was to have her way, though, that must change. She alone couldn't prove the value of the Hall in its current public state. She would need his help.
"I see you've single-handedly held down the roof."
"Hardly single-handedly." Rebecca thought of William and Helen, who lived in the estate home on the grounds and supervised most household needs. And the education staff members who came on tour days to create an authentic Victorian atmosphere. Not to forget the many maids and repairmen going in and out, the land agent who oversaw the crops, nor the head gardener, who lived in the village but spent most of his waking moments making sure Hollinworth Hall lived up to its reputation as one of the finest garden spots in the United Kingdom.
"Without you," Quentin said as he neared the desk, "I'm sure the place would fall to ruin, no matter how big a staff."
"And how is your mother, Quentin?" Rebecca didn't really want to know, unless Lady Elise Hollinworth had something to do with his visit. To close the Hall to the public? "She's well, I hope?"
"Yes, she is well," he replied. "At the cottage for the summer."
Rebecca nodded. Despite the cozy term for the Hollinworth estate inherited from his mother's aristocratic side of the family, the so-called cottage was anything but quaint. Less than fifteen kilometers away, the sprawling mansion surrounded by fifteen hundred acres of meadow, lakes and woods was the center of Hollinworth country social life.
"The tour season is off to a healthy start," Rebecca said. "We've received several calls for visits here before the next holiday."
"The schedule is in your hands, Rebecca. I plan to be here rather than at the cottage most of the summer."
Here? For the summer? To assess whether or not to keep the Hall open? "I'll be sure no one gets in your way." How calm her voice sounded despite the blood pumping madly through her veins. "Guests still have access only to the usual spots, of course, depending on the event." Myriad thoughts clashed with her effort to keep the conversation going. If he were here to evaluate the merit of keeping the Hall open, she must convince him—the sooner, the better. If he closed the Hall to the public, it wasn't just a matter of losing a job she loved. Failing a dream came at a much higher price.
Taking a seat opposite her, Quentin appeared at complete ease. "I've no doubt you'll keep me well protected."
She caught his eye, then looked away. Protecting him from the general public was part of her job. "Yes, between me and a good security system, Quentin, that should be manageable."
He said nothing, and Rebecca wasn't sure what he was thinking. She might have known of Quentin Hollinworth since she was a child, but in reality he was no more than an acquaintance. Her grandfather had been the last in a long line of valets to Quentin's male forebears, most of whom had been Hamiltons and members of the peerage. By the time Rebecca's father was of an age to take up the position, valets had long since fallen out of vogue. So her father had taken on the role of houseman and resided in the very estate home William and Helen now occupied. Her father had stayed only long enough to finish his graduate work in Victorian studies. When he decided to leave employment of the Hamilton/Hollinworth family—a Seabrooke tradition for no less than twelve generations—Quentin's father might have been put out. Yet he'd revealed neither disappointment nor frustration over having to hire someone entirely new to the family to oversee household workings. Quite like the fine English gentlemen he'd been. Setbacks were to be expected; it was how one handled them that proved the true character of a man.
"We're being considered for a Featherby Education Award," Rebecca said finally. Her finest weapon, another award to prove that the preservation of historical English life should be valued not ignored, forgotten, sold, or kept hidden in the private lives of the elite.
"Yes, so I've heard. I received the notification at my London flat. It's entirely due to you, Rebecca. Congratulations."
She managed a steady smile. "We haven't won yet."
"As they say, it's an honor to be nominated." He caught her shifting gaze. "Actually, Rebecca, that was one of the reasons I planned to stay the summer. I thought I might lend a hand, talk to the judges, be immediately available if you need to consult about anything."
Relief, surprise, and pleasure melted through her. He supported her effort to win the Featherby? If he wanted the Featherby, he couldn't support his mother's idea to close the very function that won the nomination to begin with. "That would be lovely. I was considering going through the vault again. Perhaps we can re-create new attire for the staff." She turned to the monitor on her computer. "I have the vault's inventory here. If you have the time you might take a look at it."
He shook his head. "Helen tells me you've taken tours every day this week and have been working yourself silly. Can I have tea brought up for you?"
For a single moment she remembered her old crush, especially when she caught his eye as he waited for her answer. She shook her head. Now was certainly not the time to fall back into that old habit. "No, you go ahead. I'll check my e-mail, catch up on a few things here."
Quentin stood, nearing the door as she eyed message headers on her e-mail. An unfamiliar subject caught her eye.
"Quentin," she said slowly, clicking on the note, "have you heard of a place called West World Genealogy?"
He stopped and turned to her. "No, I don't think so. Why?"
"I've an e-mail from them with your name in the header. Shall I read it?"
He nodded.
"'Dear Mr. Hollinworth, an American family desires to make contact with English cousins such as yourself. In our research we have determined the lineage to be accurate. They have in their possession a journal belonging to Cosima Escott Hamilton, of whom you descend, which you might find of great sentimental interest.'" Rebecca looked at Quentin. "Are you familiar with a journal by Cosima Hamilton?"
Quentin shook his head.
"Nor am I." She looked again at the screen, noting the attachment. "There is a pedigree here. Would you like to see it?"
Without a word, Quentin rounded the desk. When he leaned over her, Rebecca could smell the faint trace of soap, the same pine scent he always used. The same brand Helen kept stocked in every bathroom in the Hall.
"The ancestry is correct," he said. "At least I think it is, from what I recall of those portraits hanging in the gallery. You probably know better than I; you write the tour scripts full of my family history."
"These names are right, even as far back as the first viscount. Some names I don't recognize, though—Grayson, Martin. I suppose that's the American side. We don't have many records of families outside the direct line."
"A shame we're all such snobs," he said with a grin. "What do you think then? It's legitimate?"
She nodded. "The list includes Cosima Hamilton's four children. I wonder if there is more family history that I don't know about."
"I doubt that," Quentin said, and she smiled at his assured tone—one of complete and utter trust that she knew more than she actually did.
"I will contact them first if you like. Just to make sure it's valid."
"You're my champion, Rebecca. Protecting me again."
She studied the names even as she wondered why he'd used that word again. A reference to protecting him shouldn't contain an undertone of disdain; she was paid to do that very thing—by Quentin himself. "I doubt this could be a hoax. They have too much of the correct lineage."
"I've an idea," said Quentin, leaning forward, "Since you claim not to need tea, why don't we go down to the vault now? I can't imagine Americans having the original journal belonging to one of my grandmothers."
"Kipp Hamilton might have owned it. He was Cosima's son, and he went to America." She eyed him. "It would be fun to have a look, though."
Quentin went to the door, holding it open. "To the vault?"
Nearly three hours later, Rebecca tucked an annoying strand of hair behind her ear. She should have it cut to shoulder length or at least go upstairs and find a hair band to pull it away from her face.
"Ready for some dinner at last?" Quentin asked from another corner.
Perhaps she'd sighed aloud when she had only meant to complain to herself about her irksome hair. "In a bit."
He neared her, his long white sleeves covered in black butler's wraps, his dark hair uncharacteristically unkempt from sifting through crates and boxes for the last few hours. "I'm not for throwing in," he said, "just taking a break."
She stood away from the box she'd been hunched over, feeling the pull of an oddly used muscle. "I hope you know I realize how ridiculous this is. I should know everything in this vault. Wouldn't Cosima have left something here if she was prone to journaling?"
"Maybe she wrote only one journal and gave it to the child who went off to America as you said earlier. In any case, not being certain about what's in this vault isn't your fault, Rebecca. If anyone is to blame, it's I." He lifted a hand to take in their tall surroundings. "This is all mine and yet I've no idea what's here."
Rebecca glanced around the high-ceilinged room. Part of a 1920s renovation, it was a veritable bank vault of security with its steel walls, complete darkness when closed off, and more recently, a regulated temperature. "When your father hired me three years ago, one of the pledges I made was to update the inventory system." She saw items she knew were catalogued. "I honestly cannot fathom how I could not know as much about Cosima Hamilton as another branch of your family—one not even English!"
Quentin's gentle laugh echoed off the high metal.
"I've never seen you so perturbed, Rebecca," he said. "I like it."

"Like . . . what?"
"Seeing you as frustrated as the rest of us when looking for something."
She raised a brow. "The rest of us?"
He nodded, leaning over to shut the curved lid on the trunk of china she'd been searching. "The rest of humanity, Rebecca. I've always thought nothing could irritate you and you were therefore set apart."
"Never irritated? Perhaps that's because you've not been home when the goats manage their way beyond the gate and rummage one of the gardens, or a nervous bride changes her banquet menu a dozen times, or a corporate manager expects a two-hundred-year-old hall to easily accommodate his electrical needs for an online presentation."
"Perhaps I'll be fortunate enough to witness something along those lines this summer."
She returned his smile. "And may I say I hope not?"
"I'll ring for dinner to be served on the veranda."
Rebecca watched him walk to the telephone mounted just inside the vault door. The exchange line was a precautionary measure, since the vault locked from the outside. Turning back to the last trunk, Rebecca listened to Quentin's voice as he directed Helen. A light dinner. On the veranda. For both of them.
She focused on the task before her. The latches on each side of this last trunk were stiff, but she managed to free them without marring the receptacle. Inside, a quilted dustcover protected the trunk's contents.
This trunk was one of two they had found only a short time ago, hidden from view behind a large Chippendale chiffonier. The first of the two trunks had contained nothing more than a set of china. She'd recognized the pattern immediately; while a popular nineteenth-century style and the number of settings plentiful, it wasn't particularly noteworthy except that it was Irish. It would be disappointing indeed if this second trunk contained only more of the same.
Instead of dishware, she found two small pouches, a set of books tied together with a leather strap, and a wooden box.
Rebecca heard Quentin approach from behind.
"Perhaps we've reached the end of the rainbow," she said, taking up one of the leather-bound books.
But they proved to be Victorian novels, not journals. One was Vanity Fair by Thackeray, and the other, John Halifax, Gentleman by Craik. No pot of gold here, even if the latter was one of Rebecca's favorite classics. Each looked like a first edition and was probably worth something, particularly the Thackeray novel with the author's original illustrations.
"Let's see what's in these pouches," Quentin said. He pulled the string on one, tumbling a handful of polished stones into his palm. "Nice specimens."
"Perhaps some should go into the science hut," she said. "I'll have a look at them later to see what kind of stones they are."
She pulled the box from the bottom of the chest. It was made of smooth wood, stained and varnished to a sheen, capped at the corners with dark metal brackets. On the lid were words burned into the wood in meticulous calligraphy:
Everything that is done in the world is done by hope.
"Isn't that something Luther said?"
Rebecca nodded, tracing a finger over the letters, unable to resist touching them. "It's lovely, isn't it?"
"Let's see what's inside," he said.
She rocked the lid loose. It was stuck tight from years of disuse. At last it came free, squeaking as she lifted it.
"Papers," she said. "Letters, with a note on the top."
"Does it say whose they are?"
Rebecca shook her head, reading bold words written at the top of the yellowed sheet of paper. "'For I reckon that the sufferings of this present time are not worthy to be compared with the glory which shall be revealed in us.'" She looked at Quentin. "That's from St. Paul's letter to the Romans."
"Does it say anything else?"
She read the rest of the note. "'My dear Berrie's life can be summed up by hope and worship, along with a fair share of suffering to keep her fixed on eternity. Enclosed are the letters she sent to me so long ago, when we were both young and had much to learn.'
"Hope, worship, and suffering," Quentin said grimly. He looked from the box to Rebecca, holding her gaze. "The life of a Hamilton—and a Hollinworth. At least my father's. Maybe mine, to some extent."
She wanted to dwell on his observation, discuss the suffering he'd been through since the loss of his brother and father when their small plane went down in a fog, ask countless questions to fathom if it had turned him bitter or soft toward worship. But old fears stood in the way. Too personal, don't pry. And yet . . . the look in his eye . . . Perhaps he wanted her to.
No sooner had she identified such a look than it disappeared. "Let's take this with us to the veranda, shall we?" he said. "Have a peek over dinner, before it gets too dark outside?"
She nodded, following him from the vault.
Minutes later Rebecca sat with the box on her lap. The sun set to the west, and the scent of a 150-year-old rose garden wafted on the air to mingle with the enticing smell of potted chicken, herb bread, and almond tarts.
Despite having been tucked away in an environmentally regulated vault, the words were fading, particularly along the creases. But they were still legible.
"It's exciting, isn't it?" she asked. "A portion of your family's history is here, perhaps something you don't yet know about."
Quentin shrugged. "I confess I'll be interested in contacting this American relative who inspired our search. Beyond that I haven't nearly the fascination for the past that you—and the American, I presume—have. Read one."
Rebecca obeyed. The letter on top was addressed in a neat, feminine script.

To Cosima Hamilton

"Not from your great-great-great-grandmother. To her. To Cosima." Rebecca realized she'd reverently whispered only after the words left her mouth.
"From Berrie, I assume from the note," he said. "That would be Beryl, from the portrait next to the one of Cosima and Peter Hamilton."
Untying the ribbon, Rebecca gently opened the fragile envelope. Whatever wax had once sealed it had long since dried, leaving behind a faint blue shade. She glanced down the page. "It goes into some detail."
"Let me," he said, setting aside his cup. "It's the only way I can prove I'm not bored by the topic, historical though it is, and at the same time give you a chance to eat."
Rebecca put the letter into his outstretched hand, took a bite of the creamy chicken, then pushed it away and settled back in her chair.
She knew exactly what Beryl Hamilton had looked like. Berrie was forever young in Rebecca's mind and lovely too. She had dark hair like her brother Peter's, though she didn't have his dark brown eyes. Rather, Berrie had unimaginably blue ones that somehow survived in Quentin today.
Rebecca had no trouble picturing what it was like on the day Berrie Hamilton had written that letter. . . .

Excerpted from On Sparrow Hill. © 2008 by Maureen Lang. Used by permission of Tyndale House Publishers.