One Little Secret
Allison Bottke

Author

2007

7 Aug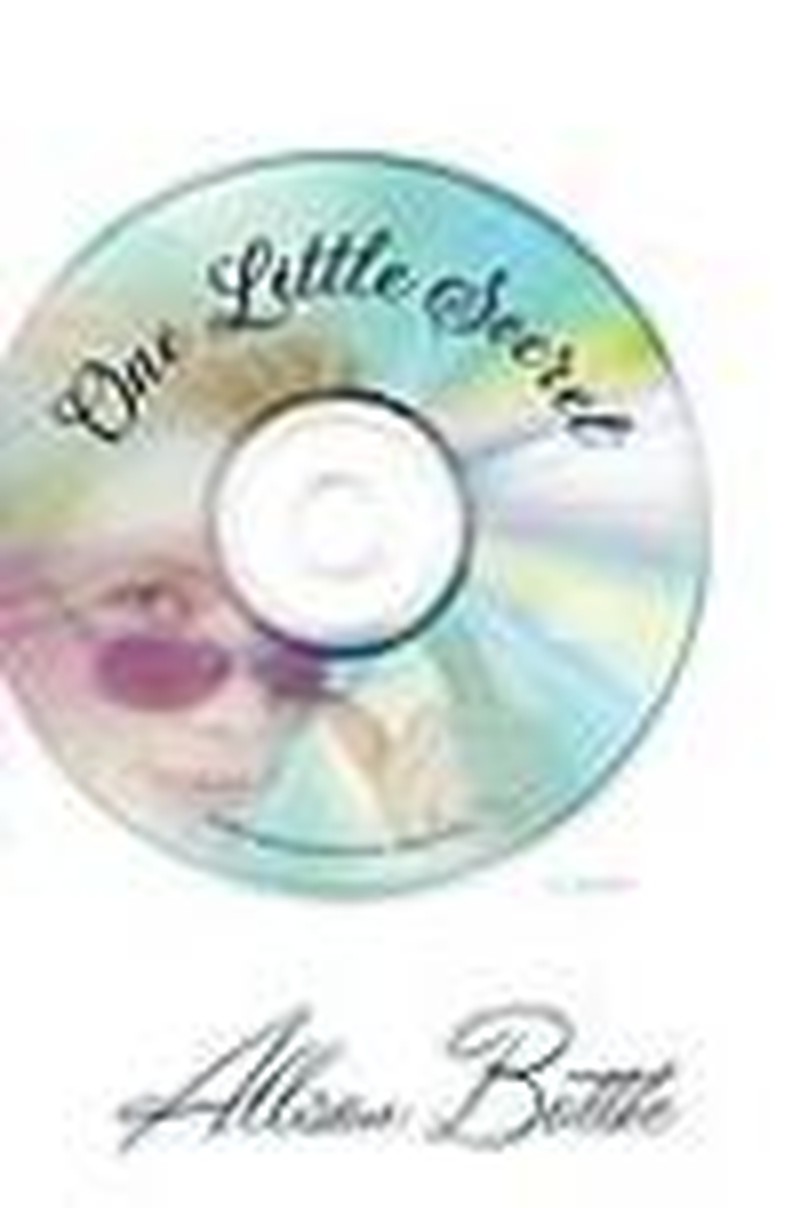 Nik peered out from behind the heavy velvet curtains, straining to see the audience. What a rush! Every time he looked from the sidelines into a packed auditorium he remembered his first time—when he was seven years old and looking out from behind the legs of his famous father. It brought back memories that ran the gamut of emotions from fearful to euphoric.
"So what do you think, kid?" his father had asked.
What did he think? Did his father really want to know? How should he respond? Nik never knew what to say to his father—what would set him off. He had looked out at the crowd of screaming girls and found it both fascinating and frightening. Without question, being admired seemed thrilling; but then he recalled the fight his parents had had the night before and knew it wasn't always good.
Nik brushed off the memories like he would unwanted lint from his Armani jacket. Tonight, the crowd was here to watch him perform his GRAMMY-nominated song—not his father. Tonight, millions of viewers around the world were watching an annual telecast known as "Music's Biggest Night," broadcast live from the Staples Center in the heart of Los Angeles.
Activity backstage was frenzied, something the TV viewing audience never saw and the thousands of attendees sitting in the auditorium couldn't care less about as they did their best to gawk without appearing to gawk at the celebrities sitting among them.
From the moment he'd stepped out of the limo and onto the famous red carpet, Nik had but one thought on his mind: how to begin his acceptance speech. He wasn't concerned about his live performance; he'd do great. It was the speech that weighed heavily on his mind. Every time he'd rehearsed it the past several weeks he'd altered the first sentence—never feeling quite comfortable with his choice.
"Oh, darling, you'll be wonderful. Whatever you say will be wonderful." Everything was wonderful to Candy, and it was driving him nuts. He could hardly wait to break up with her. It had been coming for weeks, but he couldn't risk the bad publicity of dumping her before the GRAMMYs.
"I don't care what you have to do," his manager told him sternly, "but don't even think about giving her walking papers until after the ceremony. Do you hear me?"
Nik had heeded the advice from Arnie. He'd grown up with the media lurking over his shoulder—waiting for some screw-up they could blow out of proportion. As a kid it had really ticked him off that he always had to be on his best behavior because of his old man's career.
Now, following in the footsteps of the famous Cristoff Prevelakis, Nik fully understood the power of the press—and how his every step was vulnerable to public scrutiny. So he'd walked on eggshells the past few weeks—behaving himself, staying out of trouble. For him that meant staying home. At least Candy had made the self-imposed exile somewhat tolerable, but he was sick of playing house.
At this very moment Candy was sitting in the audience with Arnie, waiting to hear Nik's name announced in the category of Best Solo Rock Vocal Performance.
"This is your year, Nikky," his mother had slurred sweetly at dinner last night, fishing the lone olive out of her Waterford crystal martini glass.
Nik started to agree with her. His fellow nominees were dinosaurs in the business; he couldn't believe they were still performing— let alone touring, as some of them were. No doubt about it, it was time the GRAMMY in this category went to a hot young talent.
"I don't know," replied the Great Cristoff, a multiple GRAMMY Award winner himself. "Could be Bruce's year again. It's anyone's guess with this lineup. The Vegas odds are all over the board."
Leave it to his father to throw ice water on the smoldering fire of desire that burned in Nik's heart.
As if being nominated alongside Bruce Springsteen wasn't enough, Eric Clapton and Neil Young were also on the nominee roster. Still, Nik thought his old man could feign some encouragement on his behalf.
Turning her attention toward her husband of thirty-plus years, Isabella Prevelakis had turned on the charm that, even after several Van Gogh vodka martinis, was as precise as a finely tuned Stradivarius violin. "Cristoff, you know as well as I do that this is Nikky's year. He's earned it, and he deserves it. Now be a good puppy and get me another drink, please?"
Only Nik's mother could get away with calling Cristoff Prevelakis a puppy. Large pit bull was more like it. At almost seventy, he was still a formidable presence—exuding sophisticated sensuality like Ricardo Montalban. Cristoff had been a Hollywood heartthrob for more than five decades, but now he was nurturing a slight paunch. He didn't sing in public anymore. The media frequently suggested that his voice had been trashed by years of hard living and was no longer as strong as it had been when he came on the scene with Frank Sinatra, Tony Bennett, and Dean Martin. Nik guessed the reason had nothing to do with his voice and everything to do with his poor memory—he didn't want to embarrass himself by forgetting the words, but how would it look for the Great Cristoff to use sheet music?
Following in his father's footsteps was a journey prescribed to Nikolai Cristoff Prevelakis—known as Nik Prevel to his fans—long before he took his first step or sang his first note. He'd often wondered how his relationship with his father would have been different if Nik had not been gifted with an exceptional voice. But Nik didn't dwell too much on that because the fact of the matter was all the critics agreed that his talent far exceeded Cristoff's. That had made for some tense years as Nik's star was rising and his father's was sinking quietly into the twilight of his career. Only the fact that Nik sang rock and roll while Cristoff specialized in love ballads had eased the simmering animosity between them.
Tonight, when he held the long-awaited GRAMMY in his hands, Nik would thank his fans for making him number one on the charts. He'd thank his mother for her unconditional love and support. He'd thank his manager, Arnie Shapiro, and his band. He would even thank Kitty Thomas, his hairdresser. Through it all, the nation would wait with anticipation to hear what he had to say about his famous father. He would surprise them all by saying nothing. It wasn't because of his father that Nik had achieved success—it was in spite of him.
He wouldn't thank Candy. No way was he going to give her any credit in front of millions of viewers. She was pretty, yes—pretty useless. After the ceremony, and the after-parties, he could send her packing.
As expected, his song went off without a hitch. The applause afterward affirmed what he already knew.
"Good luck, bro," said Bono, last year's winner for Best Male Vocalist, as he walked past Nik backstage on his way to open the envelope and announce his successor.
"Thanks, man," Nik replied, trying to remember the name of the woman at Bono's side who was presenting with him. Norah somebody? He'd made a pass at her a few years back, when she first came on the scene. She was a pretty package with a modest voice, so he'd been surprised the year she won Best Female Vocalist.
As Bono and the woman made their way to the podium, Nik once again cleared his throat and, waiting in the wings, mentally practiced his acceptance speech.
"And the winner is . . ."

Excerpted from: One Little Secret by Allison Bottke. Copyright © 2007 ISBN 9780764200588, Published by Bethany House Publishers. Used by permission. Unauthorized duplication prohibited.