"Pagan's Nightmare" a Funny, Exaggerated Look at the Times
Cheryl Russell

Infuze Magazine

2007

8 Mar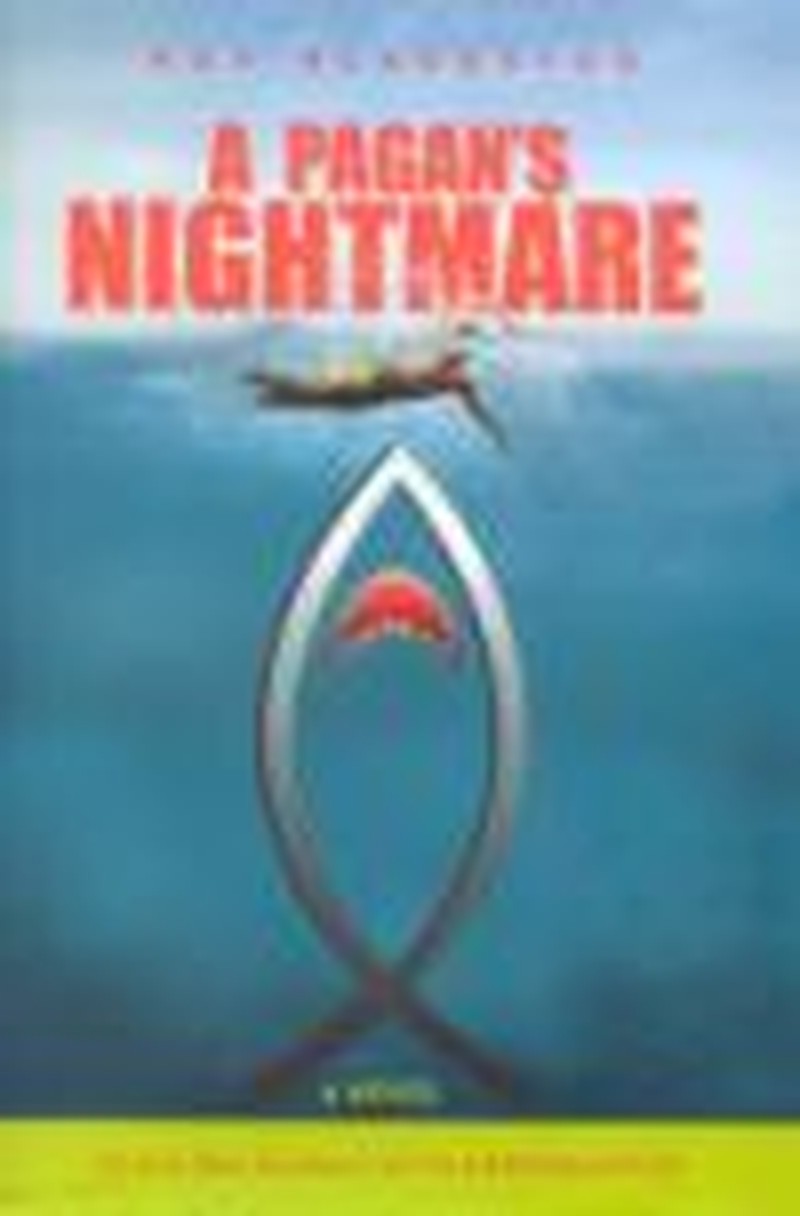 Author: Ray Blackston
Title: "A Pagan's Nightmare"
Publisher: FaithWords
Writer Larry Hutch is positive he has penned a winning manuscript. So sure, he has informed his agent Ned the movie deal will come before the book deal. In the midst of a sales drought, Ned can only hope. He begins to read while waiting for Atlanta's evening rush hour to clear. Ned loves the book. It centers around Lanny Hooch, general contractor and die-hard pagan, whose world goes badly awry one Monday morning while kneeling in front of a baptismal.
But Lanny's posture isn't what it appears. Repentance isn't what Lanny seeks. He's after a ruined baseboard, because the baptismal has sprung a leak. By 10:00am he has smashed his thumb with a hammer, twice. And has cursed loudly. Twice. In church. However, since the sanctuary is empty, no one hears him. Or so he thinks. In the men's room, he is confronted by a sign, blue paint still wet: Someone always hears. He wonders who painted the sign, but really doesn't give it much thought.
He should have.
The BP station gives him his next hint that things are a tad different today. He fills his twenty gallon tank without checking the price; he's busy thinking about Miranda, his girlfriend due back from Orlando after visiting her parents. Not until he's filled the tank does he notice the sign announcing the new pricing tier. A tank of unleaded gas costs "the redeemed" twelve cents a gallon. Everyone else, and that includes Lanny, must pay $6.66 a gallon.
But Lanny isn't the only one struggling to cope in a world gone religious. DJ Ned Neutral is a radio host at Fence-Straddler AM in Orlando. His call-in show is known nationwide for its diversity. But for all of his fifteen years experience, he's not prepared for the calls that come in this morning. And he's really not prepared when the calls quit coming in.
Confused, DJ Ned goes to a favorite restaurant to clear his head. Only to get more befuddled when the waitress lines out Devil's on the menu to change the selection to David's Food Cake which is "already quite popular in Tucson, Dallas, and Chattanooga." Eventually these two holdouts meet up and the real adventure begins. The plot follows them as they fight to survive in a world that has gone mad.
Ned has a winner. Everyone he shows the novel to loves it. Everyone except his devout Baptist wife, Angie, she's offended.
Ray Blackston's "A Pagan's Nightmare" is a satire that even draws in the back cover endorsements. It is written as a story within a story. The smaller story deals with two men fighting against a juggernaut religious system and a larger story of a loopy writer writing to make sense of his life, an agent caught between a story he believes in and a wife whose opposition is so strong that her protesting may know no bounds. "A Pagan's Nightmare" is a funny, exaggerated look of our own times.


© 2007 Infuze Magazine. All rights reserved. Used with permission.