"Parenting with Kingdom Purpose" Points Parents, Kids to God
Staff

Baptist Press

2005

7 Jul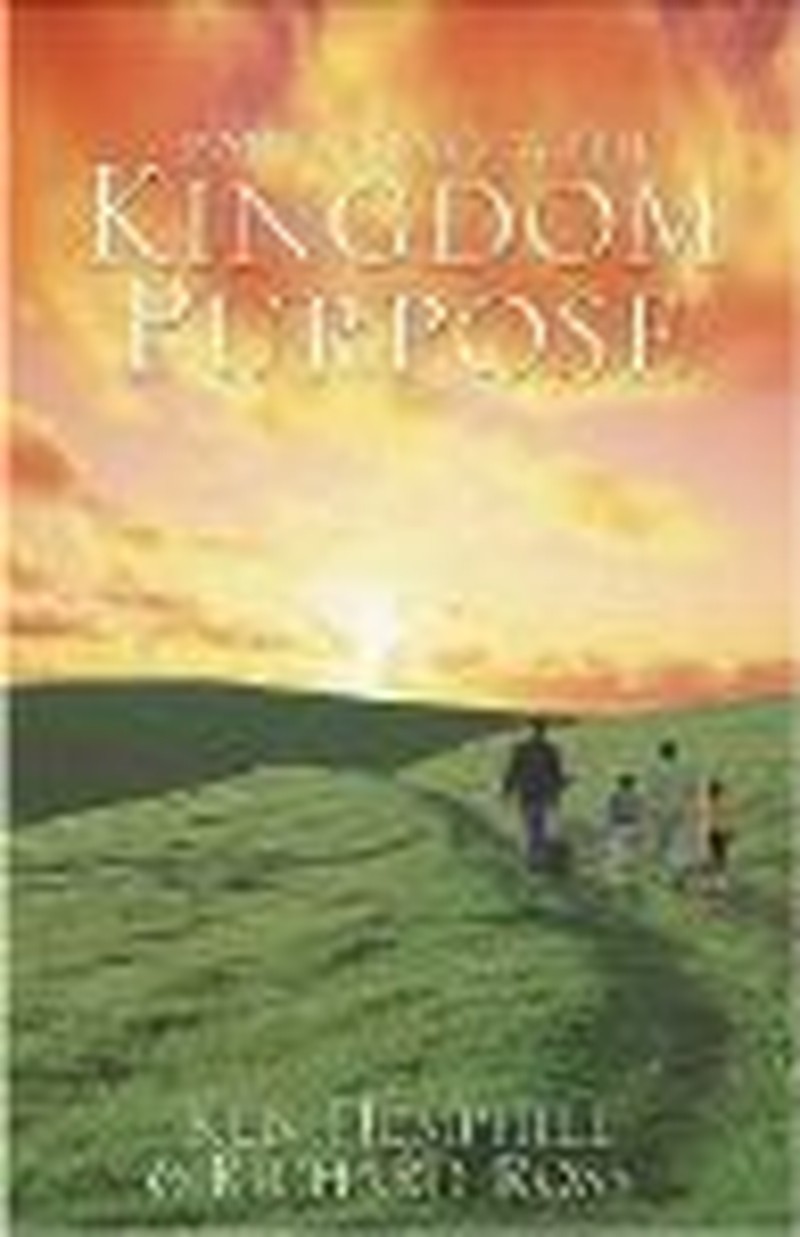 NASHVILLE, Tenn. — Rodney was a promising young baseball player. He progressed through the ranks of Little League to become an all-star, with the prospect of a college scholarship and perhaps even a shot at the pros. 
To help him develop his God-given talent, Rodney's parents sent him to baseball camps and clinics where he could get the best possible coaching. When there was a scheduling conflict between church or youth group activities, baseball always won out even though Rodney began to show a real interest in spiritual things.
At a critical point in Rodney's life, his father decided it was more important for his son to accept an invitation from a big league manager to a ball game in California than to attend a week of youth camp. In the months that followed, Rodney's spiritual interest declined, as did his baseball skills. His senior year was a disaster. When he failed to get a college baseball scholarship, disappointment set in and Rodney's life began to spiral downhill into a cycle of depression and substance abuse.
"Pastor, what happened?" Rodney's father asked. "I raised my child in a Christian home and in a Bible-based church, but now he wants nothing to do with the church. Doesn't the Bible promise that if I raise my child in the way he should go, he won't depart from it?"
In a new book by Broadman & Holman Publishers titled "Parenting with Kingdom Purpose," authors Ken Hemphill and Richard Ross use the fictional account to reflect the need for a fresh approach to raising children – one that focuses on fulfilling God's plans for each child's life and on bringing families closer to each other and to the Lord.
The authors acknowledge that hundreds of parenting books are on the market. However, "Parenting with Kingdom Purpose" is unique in that it details how to parent one's children with the Kingdom of God in mind. No issue, the authors say, could be more important and central for today's families.
"We are losing our young people at an alarming rate," said Hemphill, national strategist for the Empowering Kingdom Growth initiative in the Southern Baptist Convention. "That's why it was vitally important to write a book that not only explains the importance of parenting children with a Kingdom purpose, but that also provides practical suggestions for how to develop and maintain a Kingdom focus throughout life."
Last fall, Hemphill introduced a new Empowering Kingdom Growth titled, "A 40 Day Experience: EKG, The Heartbeat of God." Hemphill noted that the EKG study complements "Parenting with Kingdom Purpose" in that it helps create the desire for mothers and fathers to be Kingdom parents.
Using biblical principles coupled with research findings from the groundbreaking National Study of Youth and Religion, Hemphill and Ross set forth ways Christian parents can shape their children for God's Kingdom.
One of the first questions "Parenting with Kingdom Purpose" encourages readers to ask themselves is, "What is my child's purpose on Planet Earth?" Hemphill and Ross explain that before parents can answer this question about their children, they must first answer this question for themselves. Before they can teach their children about God's desire for holy living, they must first be sure that their lives are lining up with the Father's character.
"Most children become young adults with a faith similar to their parents, which can be good or bad," said Ross, one of the founders of the True Love Waits abstinence until marriage campaign and professor of youth ministry at Southwestern Baptist Theological Seminary in Texas. "When parents understand their own purpose in God's Kingdom, they can then correctly guide their children related to this purpose.
"Many parents – even Christian parents – will raise their children to gain worldly success," Ross said, "but in the process their children are forfeiting their souls. There must be a healthy balance so that children can see their God-given gifts in light of their important role in the Kingdom of God."
"Parenting with Kingdom Purpose"'s nine chapters span such topics as "Who Children and Teenagers Think God Is"; "Introducing Children and Teenagers to God"; "The Adults Children and Teenagers Need"; "Impacting Children and Teenagers at Home"; "Impacting Children and Teenagers at Church"; and "Releasing Children and Teenagers to the Kingdom."
Among the practical Christian parenting tips Hemphill and Ross offer throughout the book are the necessity of parenting with grace, offering warm and unfailing love after discipline, spending quality time with children, talking about the Bible and the vital importance of constantly praying for your children. Praying for the salvation of children, the authors note, is the "highest privilege and gravest responsibility of a parent."
"Parenting with Kingdom Purpose" also touches on the subject of instilling in children the mindset that they are a missionary of God in whatever activity or vocation they choose. Most importantly, Hemphill and Ross remind parents that, "It is never too early to begin parenting with Kingdom purpose. Nor is it ever too late."

For more information about "Parenting with Kingdom Purpose" by Ken Hemphill and Richard Ross, go to www.kingdomparent.com.

© 2005 Southern Baptist Convention, Baptist Press.  All rights reserved.  Used with permission.