Parents Remember Son's Life in I Would Die for You
Lori Smith

Crosswalk.com Contributing Writer

2008

21 Feb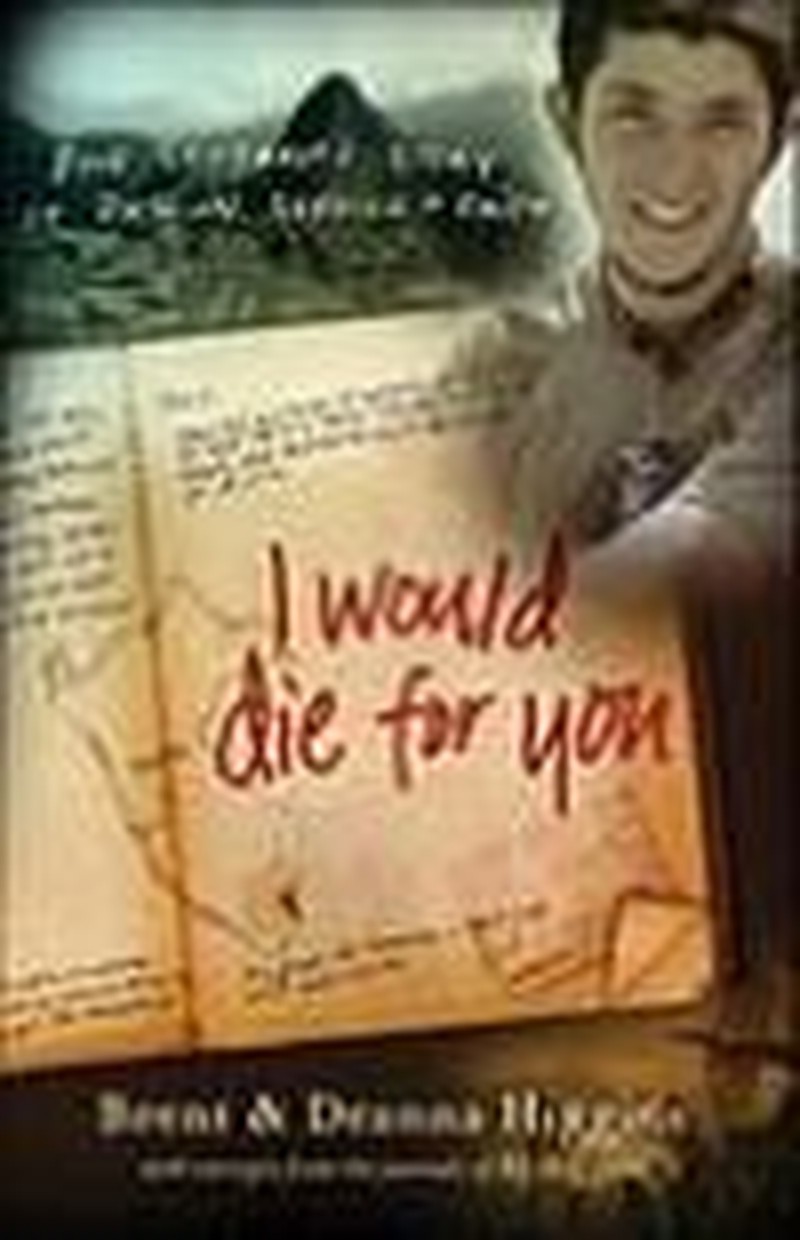 Authors: Brent and Deanna Higgins
Title: I Would Die for You: One Student's Story of Passion, Service, and Faith
Publisher: Revell
At fifteen, B.J. Higgins knew he was willing to die for his faith. He didn't know how quickly his life would be taken from him. On a mission trip to Peru, B.J. caught a mysterious illness that turned out to be bubonic plague. A few months later, he was gone.
B.J.'s parents here tell of his life and death—imbuing the story with a sense of hope, and with a peace that comes from believing that God is trustworthy, no matter what. Their heart and B.J.'s come through in short chapters recounting bits and pieces of B.J.'s story, using moving passages from his journal and reflections from friends and family.
B.J. was the kind of kid who took his Bible to elementary school to read during breaks. He started sharing his faith with other kids when he was still tiny. He loved church, and youth group—but more than anything else, he loved Jesus. He believed in not just reading the Word, but living it.
He came from a loving family, with a father who worked in youth ministry. B.J. was usually the smallest one in the group, but he loved to talk. (His parents would say, "Tell us the short version," and he would reply, "This is the short version!") He used school writing assignments to share his unyielding faith in Christ.
Technically, he was too young to be part of the Awe Star Ministries mission team that went to Peru when he was fourteen. But he had studied the drama role as Knightmare (or the devil) and knew the sword-fighting. He had leadership potential, and a heart for God, and felt called—so he went. The following summer he returned again, to share the good news of Christ with thousands of people, in spite of language barriers and sickness and fear.
When B.J. was put in the hospital that September following his trip, it quickly became clear that he was critically ill. His parents started a blog to keep friends and family informed. Word about PrayforBJ.com traveled quickly; thousands of people around the world were reading and praying every day. Bart Millard, lead singer of MercyMe, found the blog and was inspired to write the song "I Would Die for You" because of B.J.'s life. His parents hope that his death will inspire thousands of others to take his place on the mission field.
While B.J.'s faith is inspiring, unfortunately the book falls short. It reads a bit more like a family scrapbook than an actual book, with lots of snippets from dear friends and bloggers saying good things—which gets painfully repetitive. B.J.'s journals are incredible for a fifteen-year-old, but lack the depth and substance of someone like Jim Elliot. And while it's admirable that B.J. was willing to give up everything for God (to the point of chastising himself for playing video games), and clearly faced the possibility of death with incredible maturity, his desire to be a martyr feels like unbridled and perhaps misplaced teenage enthusiasm—which could inspire others to enter potentially reckless situations. For that reason, if teens are reading the book, parents should read it and discuss it with them.
B.J.'s life was powerful, if not perfect; regrettably, his story could have been more powerfully told.