Girls Find Guidance in Perfectly Unique
Lindsay Williams

Crosswalk.com Contributing Writer

2012

16 Nov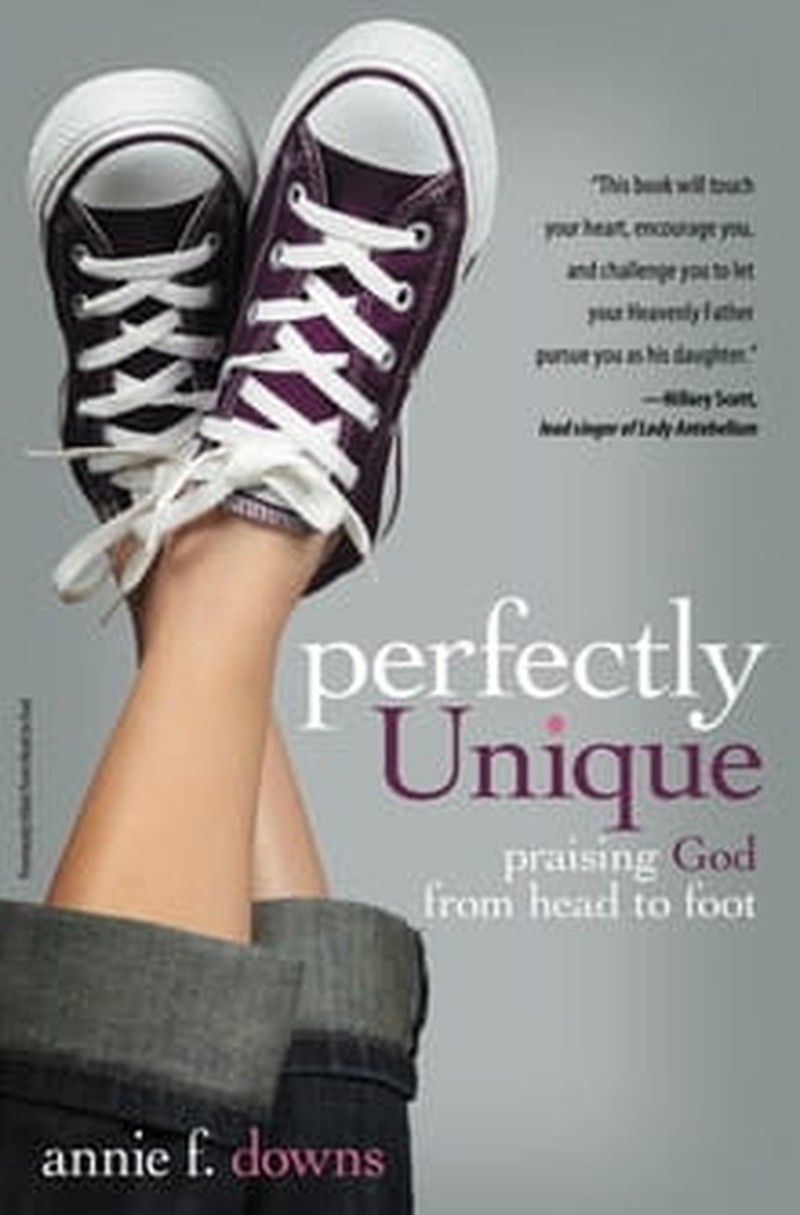 Author: Annie Downs
Title: Perfectly Unique
Publisher: Zondervan
If you've ever read Annie Downs' blog at annieblogs.com, you know the spunky 30-something is fun, hilarious and wise beyond her years. In her first book with a publishing house, Perfectly Unique, Downs delights and encourages teen girls with a mix of personal stories, funny anecdotes, Scripture and solid insights.
While primarily geared toward middle and high school students, the book could effortlessly translate into a college girl's circumstances as well. Downs encourages girls to use this book as a resource they refer to often, and the book's structure is set up for this. The 12 chapters could easily be used as a personal devotional or even in a small group setting. Each chapter is full of Scripture verses and ends with a "Chew On This" section that asks a handful of questions, provides Scripture references, gives buzz words to explore and lists simple action items for readers to put into play in their daily lives.
Perfectly Unique explores ways to glorify God with your body, but Downs presents her points in surprisingly honest, non-traditional ways. Each chapter explores a different element of the human body–mind, eyes, mouth, shoulders, heart, hands, stomach, knees and feet. A former elementary school teacher, she cleverly uses easy-to-remember lists, bullets and acrostics to reiterate her main points. She also draws from personal experience–and often humorous instances–to allow young girls of all life seasons to immediately identify with her. From the first chapter, she's approachable and friendly; and the rest of the book feels like it takes place in a Starbucks, sitting across a small table from Downs, sipping a latte.
While her practical insights are not heavy or deeply theological, every bit of it is biblically-based, and she uses plenty of Scripture to back up her thoughts. Although she does touch on commonly-overused topics like eating disorders, sexual purity and abuse; thankfully, this is not just another book to pound the same directives into the heads of teens. Instead of dwelling on these contemporary topics, Downs chooses to focus on being comfortable with your body because you appreciate the creation of the Creator. In a refreshingly candid way, she doesn't make make-up, trendy clothes, boys and sweet indulgences the enemy; instead she encourages moderation, modesty and healthy lifestyle choices through the lens of Scripture. In fact, she advises girls to pay attention to their appearance so that the outside reflects what's on the inside–the beauty of Christ. She provides concise, step-by-step ways readers can use parts of their body as instruments for God's glory–eyes for focusing on Him, feet for following Him, a mouth to praise Him, a heart to adore Him, hands to serve Him, and so forth.
Although there are many practical takeaways in every chapter, Downs also packs in a lot of fun. She runs some rabbit trails just to tell a funny story, often quotes lyrics from her favorite songs and movies and frequently takes jabs at herself just to show the reader she's no different than they are. She includes a fun appendix in the back that contains everything from her favorite recipes and a list of her favorite artists (many of whom glowingly endorse the book, from Lady Antebellum's Hillary Scott to Dave Barnes), to resource lists where readers can go to find help for eating disorders or get involved in missions.
One of the best "extras" the book offers is the "Lie and Truth" cards at the end. Downs encourages readers to clip out the cards, write one lie they believe about themselves on the front and then write a Scripture verse that counteracts the untruth on the back. The exercise, one Downs has done herself and even shares personally with readers, is one of the most clever, practical takeaways of the entire book.
Perfectly Unique gives Downs the chance to share what thousands of faithful blog readers have already experienced–her heart and her humor. It's obvious she has a talent for writing and a sensitivity for teenage girls. She speaks their language clearly and provides gentle instruction without stepping on any toes. Girls will fall in love with Annie Downs. After reading Perfectly Unique, they will feel like they've found a BFF for life, and hopefully they will find the courage they need to be the best version of themselves they can be.
*This Review First Published 11/16/2012