Pittman Shines Light on Mormon Society in For Time & Eternity
Kelley Mathews

Crosswalk.com Contributing Writer

2010

11 Oct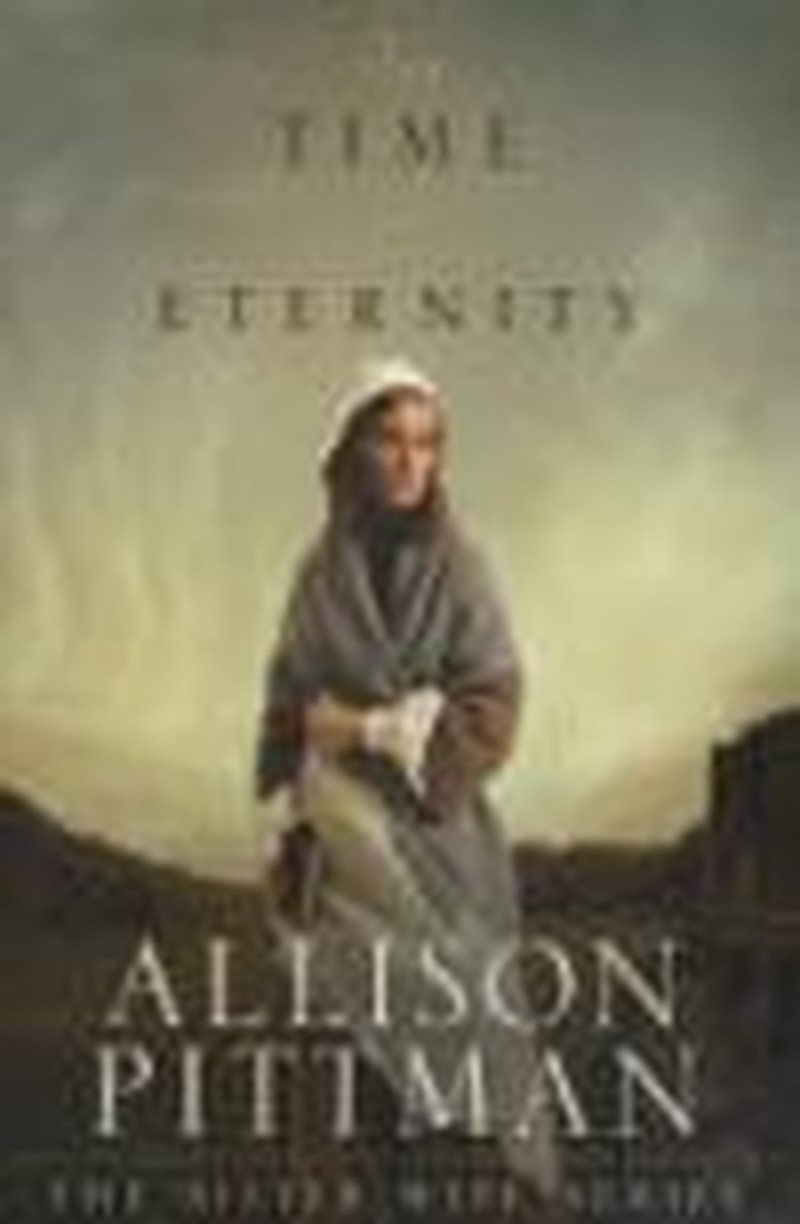 Author: Allison Pittman
Title: For Time & Eternity
Publisher: Tyndale House

The story opens in Iowa; the year is 1850. Camilla Deardon meets Nathan Fox, one of the Mormon travelers camping near her parents' farm. Though warned by her parents to keep away from them, she cannot help being drawn to Nathan's charming, kind, handsome demeanor. He doesn't seem dangerous, nor do his friends appear anything but friendly. They worship Jesus just as she does. When Nathan speaks of Zion, the western territory of Utah holds a light and promise of glory like nothing Camilla has ever considered before.

Confused and saddened by her father's fear and anger, Camilla boldly steps over into a new life, a new community, and a new relationship with Nathan. As they journey west, she learns more about her adopted faith, so family-friendly and unified in mission and belief. Though she sees many sister-wives, women sharing the same husband and living together as one large family, she trusts in her strong, devoted relationship with Nathan. And for years, they live happily together.

But one day, Nathan brings home another woman. Already doubting the Mormon traditions and teachings that have "reformed" the Bible, Camilla is faced with a choice. Deny her Lord or lose her family?

Allison Pittman, winner of the 2010 ACFW's Carol Award for Long Historical Novel (Stealing Home), is on a roll. For Time & Eternity, her latest release and the first of the Sister Wives Series, reflects her maturity as a writer and storyteller.

Rich in detail and heavy on research, this story sheds light on a variety of topics related to Mormonism. The average non-Mormon reader probably won't know why having multiple wives was considered not just advantageous on earth but almost necessary for a man to achieve a certain level of heavenly reward. Nathan is driven by what Camilla calls "spiritual greed," desiring the eternal blessings of "kingdoms, thrones, principalities, powers, dominions and exaltations" only obtainable through polygamy. She wonders why his little home and family isn't dominion and exaltation enough. But earthly behavior results in heavenly rewards, according to "the Prophet" Joseph Smith.

Pittman explains theology through conversation, showing the different responses to the Mormon community's way of life through a variety of characters. You will not find a sermon or lecture detailing a woman's role in Mormon society. You will learn that information as it unfolds through the perspectives of several key characters.

Pittman also succeeds brilliantly at revealing the primary difference between orthodoxy and Mormonism: grace, and the lack of it. Salvation by grace through faith in Jesus Christ versus salvation by adherence to the laws and statues of Joseph Smith. Watching this tension play out differently within Nathan and Camilla is both sad and joyful.

Finally, Pittman succeeds at drawing the reader in emotionally. This is no lighthearted story—readers universally should be appalled at Camilla's situation—and often I wished I could put the book down. But no, I had to know what would happen! Unfortunately for me—and you!—the sequel doesn't come out until next year.


**This review first published on October 11, 2010.