Placebo Strange But Suspenseful
Glenn McCarty

Crosswalk.com Contributing Writer

2012

21 Nov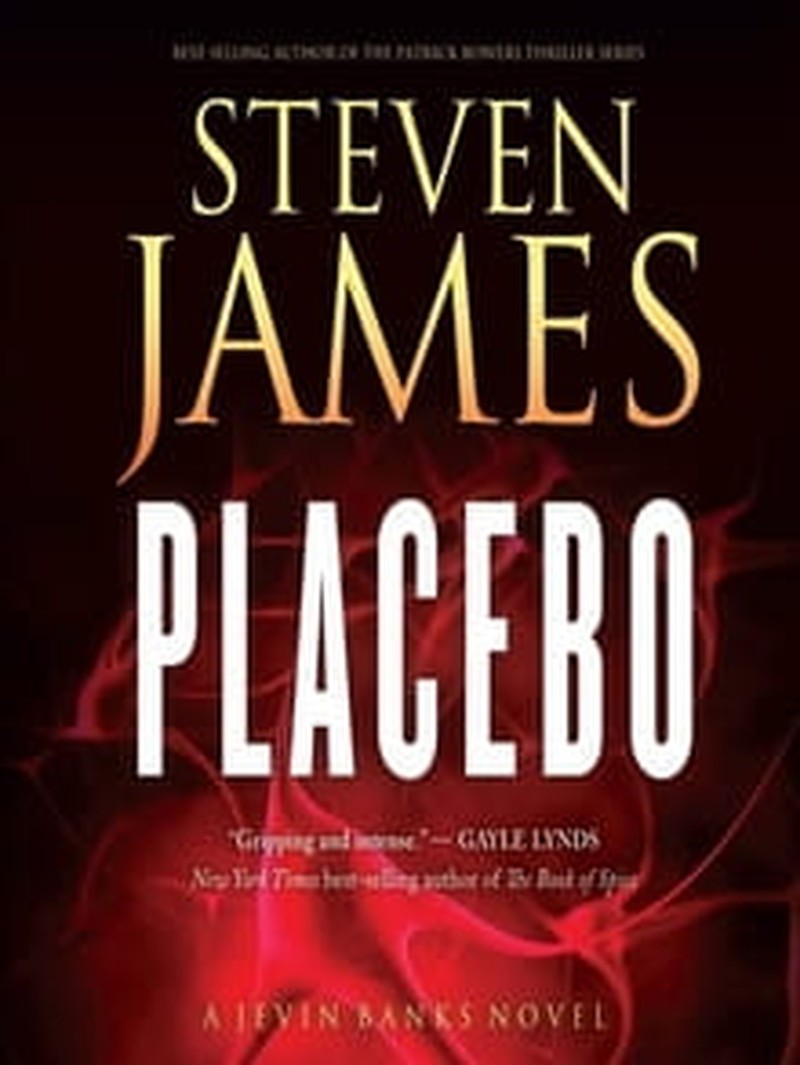 Author: Steven James
Title: Placebo
Publisher: Revell
After six installments in the bestselling Patrick Bowers series of books, thriller writer Steven James has taken a break from the venerable FBI agent and moved on to a new leading man. Placebo introduces Jevin Banks, a former Las Vegas illusionist, who's now an investigative journalist specializing in exposing frauds. After all, he says, who better than to know the tricks of the trade than one who made a living fooling the public? Although the protagonist is new, Placebo is more of the same for James, a tantalizing blend of plausible current events and speculative sci-fi that should expand James' readership with its new focus.
In Placebo, Banks and his assistant, Charlene Antioch, are in Oregon, hidden cameras in tow, about to blow the lid off the experimental research of Nobel laureate Dr. William Tanbyrn, whose work in quantum entanglement is attracting the attention of the FDA and the Department of Defense. Obviously, quantum physics isn't easy to boil down for laymen, but suffice it to say, Tanbyrn's research involves telepathic communication. Actual telepathic communication. Banks is skeptical, but soon realizes not only is the telepathy on the level, there are all sorts of nefarious purposes for which it can be utilized.
Also figuring in the plot are pharmaceutical researcher Riah Colette and Cyrus Arlington, her misogynist, power-hungry boss, both with RixoTray Pharmeceuticals in Philadelphia. There's also a pair of telepathic twins, a quirky conspiracy nut, and the obligatory all-powerful hacker-type.
But mostly, this novel belongs to Banks. He's well-enough crafted to shoulder the majority of the story's scenes: ordinary enough to elicit sympathy but extraordinary enough – based mostly on his work as an illusionist – to wriggle free in some of the novel's stickier situations. Banks' backstory is efficiently sketched in the novel's first chapter: he's haunted by the tragic drowning of his wife and twin sons. This instantly engenders massive sympathy for Banks, and while it does slide him into the standard-issue Tortured Soul Everyman archetype, it also provides him with some genuine baggage that proves relevant in several key scenes. Banks also wrestles with his burgeoning feelings for Antioch, although it's obvious to the reader that it's not a matter of if they get together, but when.
Thrillers like this rely on the deliberate withholding of information, a technique that James has down. So it's no surprise when the final act hits, the pages start flipping madly. And sci-fi geeks who love Fringe – the Fox Network television show about fringe science – and its predecessor, The X-Files, will trip on the government conspiracies and top-secret research.
That said, Placebo isn't so off-the-charts ground breaking in its premise to be called wildly innovative. When the scope of the government/big pharma/DOD plan is revealed (in the final chapters, of course), it's only a fraction of a letdown, mostly because sci-fi fans have traveled some of this ground before. But James is a veteran enough hand at the thriller that the promise of the reveal is so well-done that the actual reveal is less important. The premise seems just plausible enough to start readers wondering, "Could they really do that?" With that, the hook is set. And with the novel's final pages, the cycle of suspense and curiosity is complete. We get just a whiff of the content of the sequel (Singularity due in 2013), and it's enough to start whetting the appetite for that installment.
*This Review First Published 11/21/2012