Poor Body Image Issues Becoming Epidemic, Says Author
Mary Rettig

AgapePress

2005

27 Aug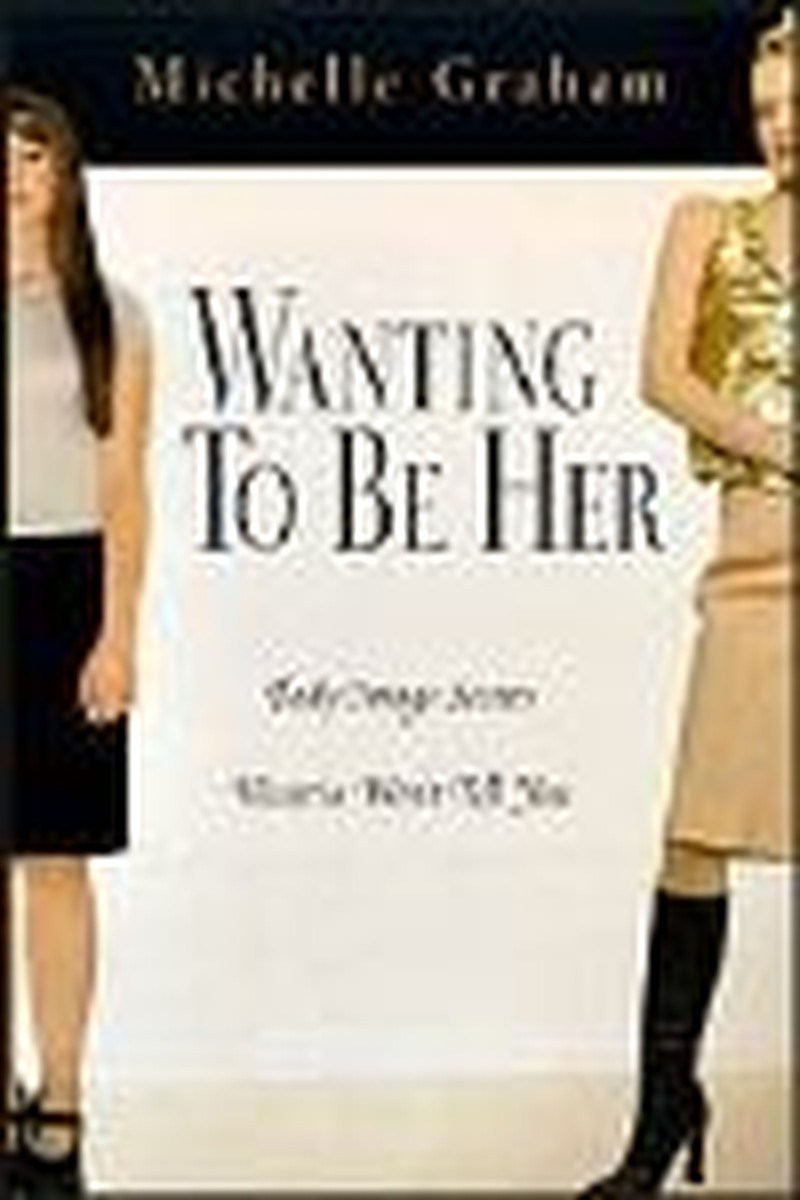 An author and speaker for InterVarsity Christian Fellowship says women do not have to buy the lie that their bodies must be perfect to be acceptable. In her new book, "Wanting to Be Her:  Body Image Secrets Victoria Won't Tell You" (InterVarsity Press), Michelle Graham explores the body image problem that she says affects nearly every woman, including her.
The book is Graham's effort to expose the ongoing barrage of deceitful messages about women's bodies that come from the media and contemporary culture – messages that can result in women and girls developing a negative perception of their physical appearance or becoming obsessed with their "imperfections" as defined by the magazine "cover girls" and TV "supermodels" so often paraded before them.
Graham says it is faith in Christ that can ultimately free women from this harmful way of thinking.
In her own experience, she observes, "Spending a lot of time with God and in the scriptures, journaling about these things, memorizing some of the scripture – somehow I think that has taken what is abstract truth and really written it on my heart."
One of the main truths the author feels women need to learn about their bodies is that God sees them far differently than society does or than they themselves usually do. She says by learning to see themselves through God's eyes, each as the captivating creature he made her to be, women can come to view their own bodies with both grace and acceptance.
Countless women "suffer from believing what our culture tells us about our bodies," Graham writes. As a result, she observes, "We are losing out to discontentment, fear and perfectionism. But this is not God's desire for us. He longs for us to know freedom from these things. We must find a way to let it sink in that God made not only humanity well, but my particular body too."
Graham readily admits that she has had to deal with her own negative body image issues. "I think about junior high days and shopping for swim suits," she notes, "and just feeling rotten about myself; and in high school and college, feeling like the reason I didn't have a boyfriend was because of my appearance."
Although body image is often strongly affected by puberty and the awkwardness of the adolescent years, Graham says her body image issues go "as far back as I can remember." And now that she works with college students, she adds, "I'm noticing that not only is it widespread among women, but I think it's becoming an epidemic problem. Eating disorders are on the rise, and plastic surgery is on the rise."
The InterVarsity staffer and public speaker hopes that "Wanting to Be Her" will not only shed some light on this growing problem, but that it will also get Christian women in particular "talking this over with other women." While poor body image is a topic women may generally share with each other, she points out, "we haven't done much talking about it in the Church."
God longs for his children to know freedom from these things, Graham asserts; but instead, she writes, they have "taken on a cultural physics equation that says our value is directly proportional to our physical attractiveness." The result, she contends, is that many have become consumed with outward appearances, confusing cover models with role models in an endless quest to meet an impossible standard of beauty when the only one whose measure matters, God, has already declared them beautiful.

© 2005 AgapePress.  All rights reserved.  Used with permission.

Click here to read an excerpt.