Powerless Days Revisited in Gripping Murder Mystery
Randall Murphree

AgapePress

2005

4 Nov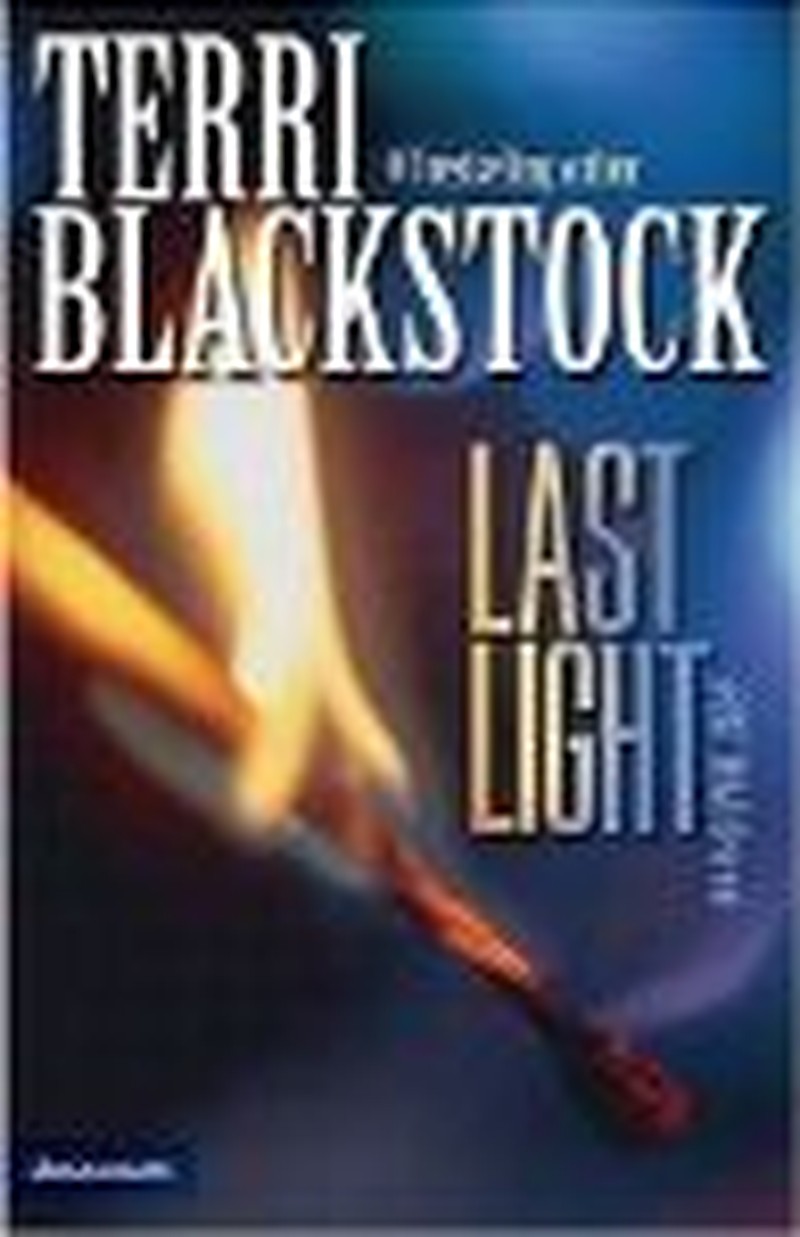 Title:  "Last Light"
Author:  Terri Blackstock
Publisher:  Zondervan
No need to turn out the lights. They're already out. There's no power anywhere. Your car won't start. Neither your land line nor your cell phone will work. It's best-selling author Terri Blackstock's "Last Light."
The region is in total blackout. Hospital equipment fails. Airplanes crash. Law enforcement is almost non-existent. Store shelves are quickly emptied. And you can't get your money out of the bank. The world is suddenly dark and dangerous, powerless and primitive.
This ominous setting is a departure from Blackstock's trademark homey small towns. However, fans should not worry about the story line of "Last Light" (Zondervan, 2005). It's still a gripping murder mystery, vintage Blackstock.
The story opens with fiery crash landings at the Birmingham, Alabama, airport. Doug Branning and his daughter Deni escape the fate of many who lose their lives in the crashes. Adding shock to tragedy, the two have to walk home where the rest of the family waits in fear. The setting eventually stretches from Birmingham to Atlanta and beyond.
Could such an event really happen? The author says yes, it could. And as usual, she's done her research, consulting physicist and fellow novelist Randy Ingermanson. "A nuclear bomb exploding in the upper atmosphere could cause an electromagnetic pulse that would knock out all technology in a given region," Blackstock said.
The intriguing story continues as the Brannings and their neighbors begin to discover how widespread the no-power phenomenon is. The Brannings seem to be a typical suburban family, caught up in church, school and community activities and work. The family's upper-class neighborhood struggles to adapt to the daily drudgery of walking everywhere they go; carrying buckets of water from the lake for laundry, bathing and cooking; gobbling up food from freezers before it spoils; and staring at empty pantries.
As if that weren't enough, Deni and nine-year-old sister Beth discover the bodies of two neighbors murdered in their home. As more murders follow, the Brannings battle stress and fear not only from the outside, but also among themselves as Beth is in shock from seeing the bodies, 16-year-old Jeff rebels against parental controls and Deni acts like a spoiled child because she can't get back to her Washington, DC, fiancé.
Blackstock says she didn't set out to write a book about global catastrophe, but just a story about how an American Christian family might react to the sudden loss of the creature comforts they've come to expect.
"In all my books, I try to put ordinary people in jeopardy," Blackstock said. "And I thought it would be fascinating to portray this upper middle-class Christian family who suddenly has no money, no car, no phones, no electricity, no food or water."
Blackstock does, indeed, create fascinating story lines, but no less fascinating than is her own real-life story. After huge financial success as a secular romance novelist (3.5 million books sold), the Mississippi writer gave in to her Christian conscience, left the secular genre, renewed her walk with the Lord and entered the arena of Christian fiction in 1995. Now with more than a dozen titles, she is the leading author of Christian suspense with over 1.5 million books in print.
The themes of trust, sharing and sacrifice are evident in every scene. The author said she hopes readers will thus be reminded of how God sometimes uses our difficulties and even disasters to refine us and make us stronger.
"Sometimes, we find ourselves in the middle of a disaster like Katrina," Blackstock said, "and if we're strong enough in our faith, we can see that we were included so that we would be in place to help others. Since the book is also a murder mystery, I hope readers will see that when we step outside of God's will, as my 22-year-old character does in the book, we're bringing even more trouble on ourselves, but that God is faithful."
"Last Light," first in the four-title Restoration Series, is another first-rate page turner from one of fiction's best storytellers.

© 2005 AgapePress.  All rights reserved.  Used with permission.