Practical Christian Theology for Women
Wendy Horger Alsup

Author

2008

23 Aug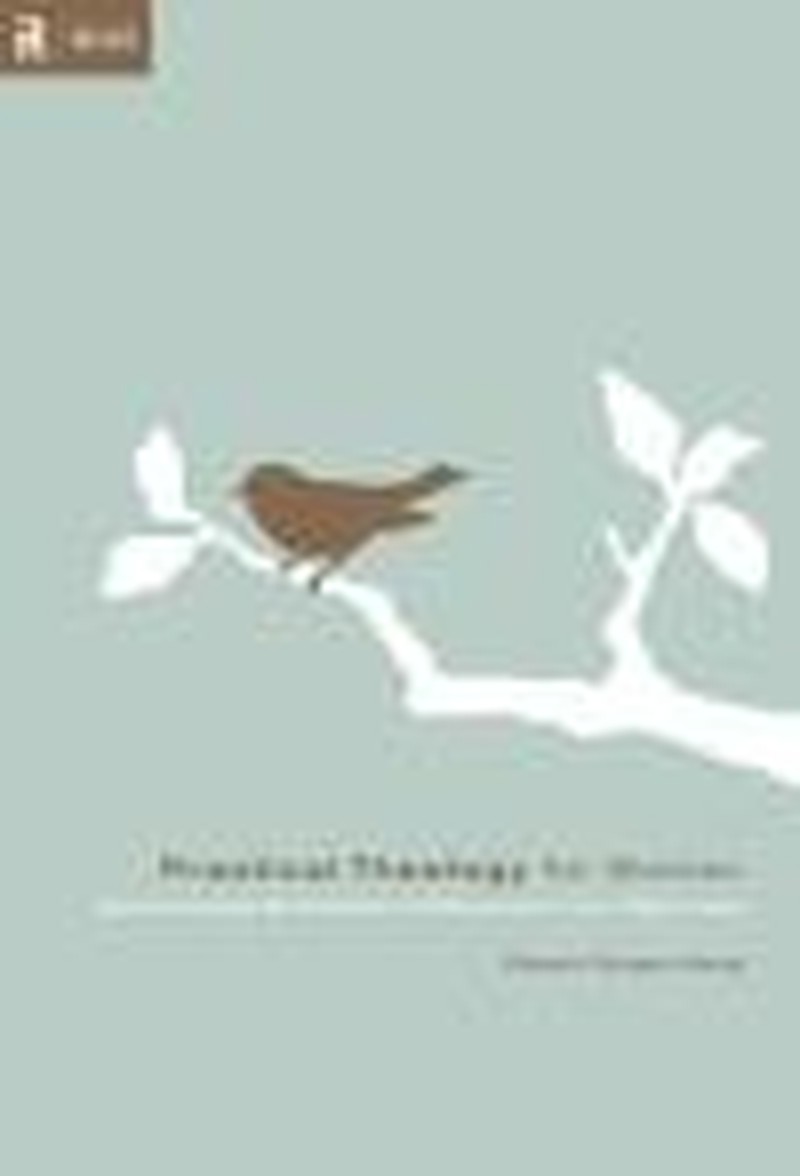 EDITOR'S NOTE: The following is an excerpt from Practical Theology for Women by Wendy Horger Alsup (Crossway).
Chapter Three: Faith Works!
Let us fix our eyes on Jesus, the author and perfecter of our faith, who for the joy set before him endured the cross, scorning its shame, and sat down at the right hand of the throne of God. - Hebrews 12:2
Who in your life do you consider to be a man or woman of faith? Who in Scripture stands out as an example of faith to you? Think about it for a moment. What is it about them that demonstrates authentic faith to you? Is it what they said? Is it what they did? What have you noticed about how they responded to trials and struggles in their lives?
Unfaithfulness in the Old Testament
Let's start our survey of faith with Old Testament passages dealing with actions that give evidence of a lack of faith. The Hebrew word ma'al is the root behind the Old Testament words unfaithful, unfaithfully, and unfaithfulness. It is also translated "falsehood," "treachery," "trespass," and "broke faith."1
Ma'al is used several times in Leviticus and Numbers to give a warning for the consequences of unfaithfulness. In Leviticus and Numbers, the act of unfaithfulness is closely associated with sin:
If a person acts unfaithfully and sins … (Leviticus 5:15)
When a person sins and acts unfaithfully against the Lord … (Leviticus 6:2 ....)
When a man or woman commits any of the sins of mankind, acting unfaithfully against the Lord … (Numbers 5:6)
Later in the Old Testament, ma'al is used to describe acts of unfaithfulness.
This includes Moses' disobedience at the waters of Meribah-kadesh, where he struck the rock instead of speaking to it in direct violation of God's instructions (see Deuteronomy 32:51). In Joshua 7, ma'al describes Achan's unfaithful act of disobedience, plundering the forbidden spoils of war, which leads to his severe punishment, death by stoning. I find both these discussions of unfaithfulness especially interesting (and a bit disconcerting) because both passages are more focused on describing the act of unfaithfulness and God's response than they are on initially setting up the situation.
In the instance of Moses' disobedience, which had very serious consequences, my initial reaction was "what's so bad about hitting the rock?" As I think through that situation, it occurs to me that I have hit rocks a number of times in my life. I can say boldly that
I do not have any conviction against hitting rocks and have never heard any pastor preach against hitting rocks. But for Moses, there was something about hitting this particular rock that caused God to accuse him of breaking faith with him and not treating him as holy in front of the children of Israel.
This reminds me that God asked very different acts of faith from different Bible characters. For Abraham, acting faithfully with God involved a willingness to sacrifice his son. For Moses, such an act would have been murder. For Daniel, faithfulness meant refusing the king's meat and drink, but there is no evidence that the same was required for Joseph, another captive of a foreign government. Many people have hit rocks—a good number of those have hit rocks out of anger. However, there was a specific understanding about this particular rock between Moses and God that caused God to rebuke Moses for the unfaithfulness inherent in the action of hitting it.
Even if I had been standing by Moses that day in Meribah-kadesh, I probably wouldn't have understood why hitting that rock caused him to lose the opportunity to lead the Israelites into the Promised Land. But I guarantee that Moses understood. Moses was at a crossroads, and in that moment, he chose to turn his back on what he knew about God—an act of treachery that God strongly rebuked.
I think this marks the first key in unlocking our personal problems with faith. Acts of faith, the practical steps that result from confidence in God's working in our lives, stem from a relationship with God that is real and personal. I have talked with many women who, deep down in that private inner place that only they and God know about, are afraid of the kind of personal relationship with God that might result in him requiring something special from them. They would rather not know God that well. Are you there? Do you psychologically hide from God, singing the alphabet song with your fingers in your ears in an effort to avoid hearing that still, small voice that may call you to take a step of—gasp—faith? If so, would you acknowledge with me that this is a serious problem?
Do you find it disturbing to read about the link between a lack of faith and sin? Would you rather think of your lack of faith as a weakness? Personally, it's easier for me to think that it is just a natural reaction to doubt God when circumstances look bleak; but to call it sin? That seems awfully harsh. And yet, that's exactly what God calls it; he even calls it treachery—sin with an accompanying stab in the back.
Unfaithfulness in the New Testament
Christ uses the phrase "you of little faith" repeatedly in the New Testament. In our quest to understand faith, it would be wise for us to consider each of the situations where Christ described someone as having "little faith." The word Christ uses is oligopistos,2 meaning "of little faith" or "trusting too little." It comes from oligos, meaning simply "little," "small," or "few," and pistos, whose meaning deserves consideration. Between the King James Version and the New American Standard Version, pistos is translated "assurance,"
"belief," "faith," "faithfulness," "fidelity," "pledge," and "proof." It implies conviction of the truth of anything. It also implies faithfulness or character that can be relied upon. By combining oligos and pistos we get the idea of having little conviction of the truth of something or someone.
Jesus first uses oligopistos in Matthew 6:30-31 during his discussion about anxiety in the Sermon on the Mount:
If that is how God clothes the grass of the field, which is here today and tomorrow is thrown into the fire, will he not much more clothe you, O you of little faith? So do not worry, saying, "What shall we eat?" or "What shall we drink?" or "What shall we wear?"
In this instance, Christ does not seem to be addressing a particular person's actions. Instead, his words are part of along discussion on worry and anxiety. Did you notice how he links the state of having little faith with the action of worry? This is key to understanding faith and overcoming worry. Faith is the theological concept. Worry and anxiety are the practical issues of life. Here is clear evidence that the practical issue of worry in our lives is intensely affected by our theology. We cannot separate the two.
In Matthew 8, Christ uses oligopistos again. Jesus is asleep on a boat in the middle of a raging storm. His disciples cry frantically to him, "Save us, Lord; we are perishing." Jesus responds, "Why are you afraid, O you of little faith?" (Matthew 8:25-26). $is rebuke comes not because they ran to him with their problem, but because they greatly feared the outcome. $eir fear was the practical effect of their lack of faith.
The disciples' response here is particularly interesting because they have just witnessed Christ heal a leper, a centurion's servant, Peter's mother-in-law, and several others from an unnamed group. By now they should have a little more confidence in him than they are demonstrating. For an even clearer example of this cycle of Christ's provision and his disciples' forgetfulness, consider Matthew 16. In the chapter just before, Jesus feeds over four thousand people with seven loaves of bread and a few small fish. The disciples not only witness this, but they also give the food to the people and gather the remaining baskets of food. On top of that, this is the second time Christ has performed such a miracle in front of them. Yet they forget the miracle so fast that it would make me laugh if it weren't so pathetic. When the disciples begin discussing, in Matthew 16,that they have no bread, they are once again rebuked by Christ with oligopistos, "You of little faith"(v.18).
If you read Christ's rebuke in context, it's hard to put your finger on exactly what aspect of their response marked a lack of faith, but it's clear that they had forgotten something very important that they should have remembered from the previous provisions of food. We see this problem of provision and forgetfulness over and over throughout the Old and New Testaments—and over and over in our own lives. God does something big, and we simply forget. We forget that he provided for us last time. We forget that he worked things together so well for us to get our last job, buy our last house, have our last child. We worry and fret over new problems when we really should know better. The problem is not that we have never seen God provide for us before. The problem is not that he's asking us to respond in a way that is radically different from previous situations; the problem is that we forget the ways he's proven himself in the past and fret over how we are going to provide for ourselves in the new situation. Exhibiting little conviction in the truth of God's promises is especially troublesome when he's proven himself faithful so many times before.
Sometimes the issues are big. Sometimes the issues are small. But, in my case, no matter how many times God has proven himself faithful, it seems my initial reaction to any new problem is fear and anxiety. I have to fight each time to bring my responses back into line with what I know about him. Recently I had a misunderstanding with a dear friend, which caused me a lot of distress. After a few hours I began seeking God on how to respond in a way that would reflect the gospel and what I know to be true about God's character. When my friend and I next talked, God allowed us to resolve my concern without conflict.
But then, two days later, a similar conflict arose. Instead of thinking immediately of all God had shown me about himself earlier in the week, my first response was anger and bitterness that such a conflict was happening again. After a few hours of forgetting God, I began to remember what I know of him and how a few days before he had shown his ability to reconcile conflict. Once again, after taking my thoughts captive and making them submit to what I knew to be true about God, God resolved this conflict in a way that actually strengthened our friendship.
But so often, just like the Israelites in the Old Testament and the disciples in the New Testament, I completely forget all the ways God has shown himself faithful to me and others throughout time. Due to such forgetfulness, God instructed the Israelites to put up markers at places where God had done something mighty for them. Similarly, in light of my forgetfulness, I find journaling to be a helpful tool for remembering God's work in my life.
Faithfulness in the Scriptures
In contrast to the previous section, let's consider examples of faithfulness from Scripture. Consider Christ's words in Matthew 8 describing the centurion who came to him. Jesus says, "I tell you, with no one in Israel have I found such faith"(Matthew8:10).Once again, the word used for "faith" here is pistis, meaning "conviction of the truth" and "belief resulting in trust." The centurion came to Jesus, asking him to heal his servant. When Jesus moved to go to the man's house, the centurion said, "Lord, I am not worthy to have you come under my roof, but only say the word, and my servant will be healed" (v. 8). In effect, he was saying, "Lord, I don't need to see it. You can just say it right here, and I'll trust you and walk home by myself confident all the way that you healed my servant—even though I haven't seen the results." This man believed Christ, and it showed in how he responded.
I am blessed by this man's example. He didn't verbally announce his belief in Christ. Instead he Jlived his belief in Jesus Christ. He walked up to Christ, not with confidence in himself but with an absolute, unshakeable confidence in Jesus Christ. I love the fact that Jesus was "astonished" by his response (v.10). Jesus was repeatedly gracious with those whose faith wavered, and I am so thankful that he continues to be gracious with his children today. Oh, but how sweet it would be to please the Lord with our responses of faith as this centurion did.
Matthew 9 gives us another example of faith: "Some people brought to him a paralytic, lying on a bed. And when Jesus saw their faith, he said to the paralytic, 'Take heart, my son; your sins are forgiven'" (Matthew 9:2). As Jesus was speaking to a crowded room of people, friends of a paralyzed man lowered him from the roof into Jesus' presence. $at simple act was the marker of their faith.
Like the centurion, these men did not proclaim their faith in Christ through words; they proclaimed it through action. Matthew 9 also includes the story of the woman with a discharge of blood who touched the fringe of Jesus' robe to make her well. Once again, it was her movement toward Jesus and not any verbal proclamation that revealed the authenticity of her faith in him. This is the example we see repeatedly throughout both the Old and New Testaments. Men and women proclaim their faith, or lack thereof, by their actions. But somehow, over time, our Christian culture has changed the focus of faith from what we do to what we say. Many in the church think we demonstrate faith when we say we believe that Jesus is the only way to God or when we verbally claim to trust him for salvation. We may forcefully tell others that God is sovereign, and we believe him to be in control over our lives. We may stand on our soapbox and proclaim Jesus to be the way, the truth, and the life. But how do we respond to trouble? How do we deal with hardships in life? What good is it if you can verbally defend Christ with the best of believers if your life contradicts your words through anxiety, fear, and worry?
Remember Abraham's example in Genesis 22 when God commanded him to offer Isaac on the altar? As with the centurion in Matthew 8, the friends of the paralytic in Matthew 9, and the woman who touched Jesus' robe, Abraham's faith in God was evidenced by his physical response. He didn't earn God's favor through his works, but he demonstrated his authentic belief by how he responded. James 2:14, 20-22 emphasize this point:
What good is it, my brothers, if someone says he has faith but does not have works? Can that faith save him? … Do you want to be shown, you foolish person, that faith apart from works is useless? Was not Abraham our father justified by works when he offered up his son Isaac on the altar? You see that faith was active along with his works …
When the rubber meets the road, it's not what you say that demonstrates faith in your life. It is what you do and how you respond in the moment of crisis.
Copyright © 2008 by Wendy Horger Alsup
Published by Crossway Books, a publishing ministry of Good News Publishers
1300 Crescent Street Wheaton, Illinois 60187
All rights reserved. No part of this publication may be reproduced, stored in a retrieval system or transmitted in any form by any means, electronic, mechanical, photocopy, recording or otherwise, without the prior permission of the publisher, except as provided for by USA copyright law.