"Prayers of Struggle"
Tommy Tenney

Author of Prayers of a God Chaser

2002

30 Oct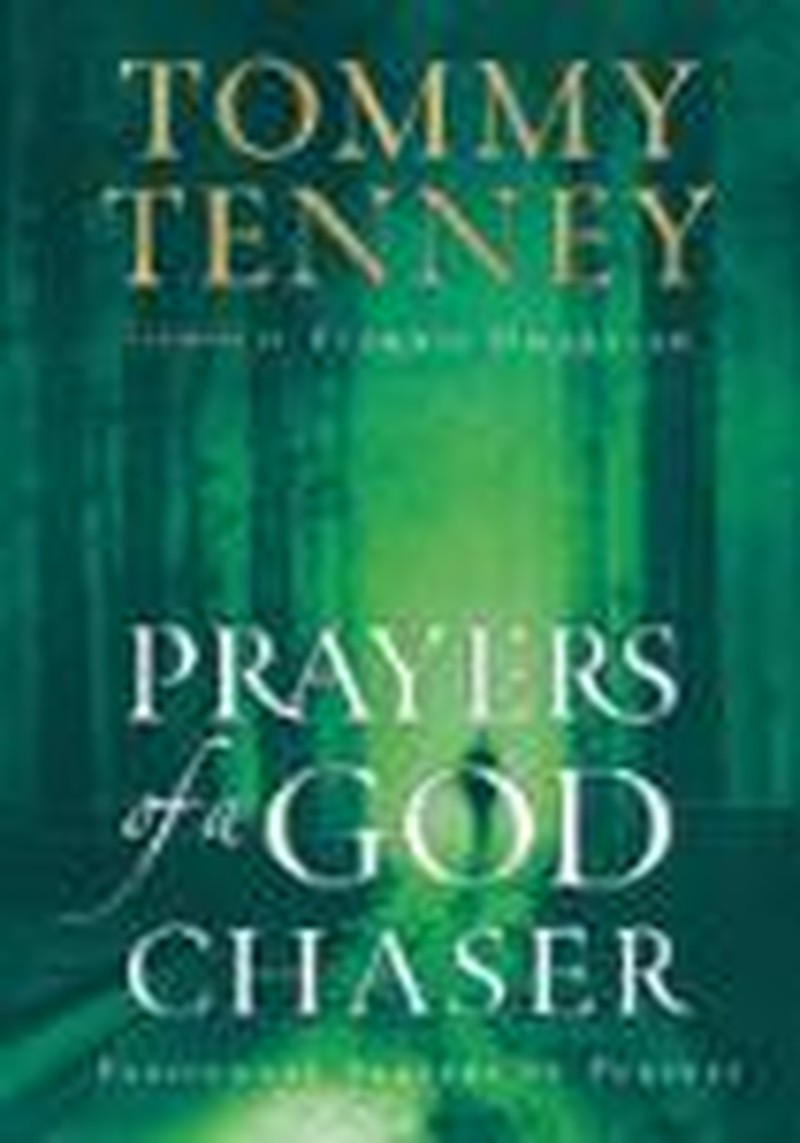 Prayers of Struggle Often Call for "Long-Form Faith"

Prayers of struggle often define the kind of prevailing, persistent prayer needed for situations and crises that refuse to yield to prayer lines, the prayers of church elders, and the occasional corporate prayers in the church. They call for a "long-form faith" that persistently chips at the rocks of adversity long after others would give up and go home.
Perhaps Job described this "long-form faith" best in his brief declaration in the midst of monumental struggle and pain:

"Hold your peace with me, and let me speak, then let come on me what may! Why do I take my flesh in my teeth, and put my life in my hands? Though He slay me, yet will I trust Him."7

My wife and I have prayed our own prayers of struggle over the years. One fairly recent struggle (among many) comes to mind. While en route to preach a weeklong conference in Illinois, my wife and I learned that one of our daughters was in great pain and headed for the emergency room back home.

We had to seek God quickly—we love all of our daughters far more than we love any ministry, but we sensed this sickness "was not unto death" and that it was meant to disrupt a divine appointment.

We Offered Many Prayers of Struggle, and God Moved

After we prayed together for our daughter, my wife took the next flight home, while I sadly boarded a plane for Illinois. We offered many prayers of struggle to God during that time of severe crisis, and He moved both at home and at the meetings in Illinois. The revelations revealed at the meeting formed the basis for my book The God Catchers,8 and God's provision for our daughter brought her safely home and drew our family even closer.

I am thankful that no matter how severe or long-term our prayers of struggle may be, the God of Rest personally meets us and answers our prayers of struggle with a faithfulness and tender love that passes all understanding.

Julian of Norwich wrote a prayer in the fourteenth century entitled "On Trusting God" that embodies this unconditional commitment in prayer:

He said not: thou shalt not be tempted; thou shalt not be travailed; thou shalt not be afflicted. But He said: thou shalt not be overcome.

God willeth that we take heed of these words and that we be ever strong in such trust, in weal and woe. For He loveth and enjoyeth us, and so willeth He that we love and enjoy Him and mightily trust in Him, and all shall be well.9

Pray for Others in the Midst of Struggle

I pray that you are not in the throes of the prayer of struggle as you read these words, but if this is so, then I urge you to pray for others you know who are also in the middle of desperate struggles and challenges of faith.

Grace Noll Crowell offers a powerful and passionate prayer to help us frame our own prayers on behalf of others in the midst of struggle:

To those who have tried and seemingly have failed,
Reach out, dear Lord, and comfort them today;
For those whose hope has dimmed, whose faith has paled,
Lift up some lighted heavenly torch, I pray.
They are so frightened, Lord, reach out a hand.
They are so hurt and helpless; be their friend.
Baffled and blind, they do not understand—
They think this dark and tangled road the end.
Oh, touch to flame their hope that has burned low,
And strike with fire faith's ashes that are dead.
Let them walk proudly once again, and go
Seeking the sure and steadfast light ahead.
Help them to move among their fellow men
With courage to live, courage to try again.10

David the psalmist also wrote prayers of struggle in the midst of his suffering: "Whom have I in heaven but You? And there is none upon earth that I desire besides You. My flesh and my heart fail; But God is the strength of my heart and my portion forever."11

Thousands of Devout Christians Struggle Silently in Faith

In a culture accustomed to quick results, many Christians today have little patience or ability to endure "prolonged no's" or lengthy periods in the abyss of the unknown. Nevertheless, thousands of devout Christians struggle silently in faith with cancer raging in their bodies, with parents who lose even more of their beloved memories every day, or with the unknown future of children who have gone astray.

If you are in this in-between place, where faith is balanced against the reality of pain and uncertainty, you may appreciate this prayer of the nineteenth-century poet Christina Rossetti, who suffered from Graves' disease later in her life:

Prayer of Struggle

O Lord, Jesus Christ,
who art as the shadow of a great rock
in a weary land,
who beholdest thy weak creatures
weary of labour, weary of pleasure,
weary of hope deferred, weary of self;
in thine abundant compassion,
and fellow feeling with us,
and unutterable tenderness,
bring us, we pray thee,
unto thy rest.12

Notes
7) Job 13:13-15a, emphasis mine 8) Tommy Tenney, The God Catchers: Experiencing the Manifest Presence of God (Nashville, Tenn.:Thomas Nelson, Inc., 2000) 9) Julie K. Hogan, ed., Ideals Treasury of Prayer, 26. 10) Ibid., 114 11) Psalm 73:25-26 12) Veronica Zundel, compiler, Eerdman's Book of Famous Prayers, 78.

---
Excerpted from:
Prayers of a God Chaser by Tommy Tenney
Copyright © 2002, Tommy Tenney
ISBN 0764227343
Published by Bethany House Publishers
Used by permission.  Unauthorized duplication prohibited.