Q&A With "Abraham's Well" Author Sharon Ewell Foster
Staff

Christianbook.com

2007

20 Mar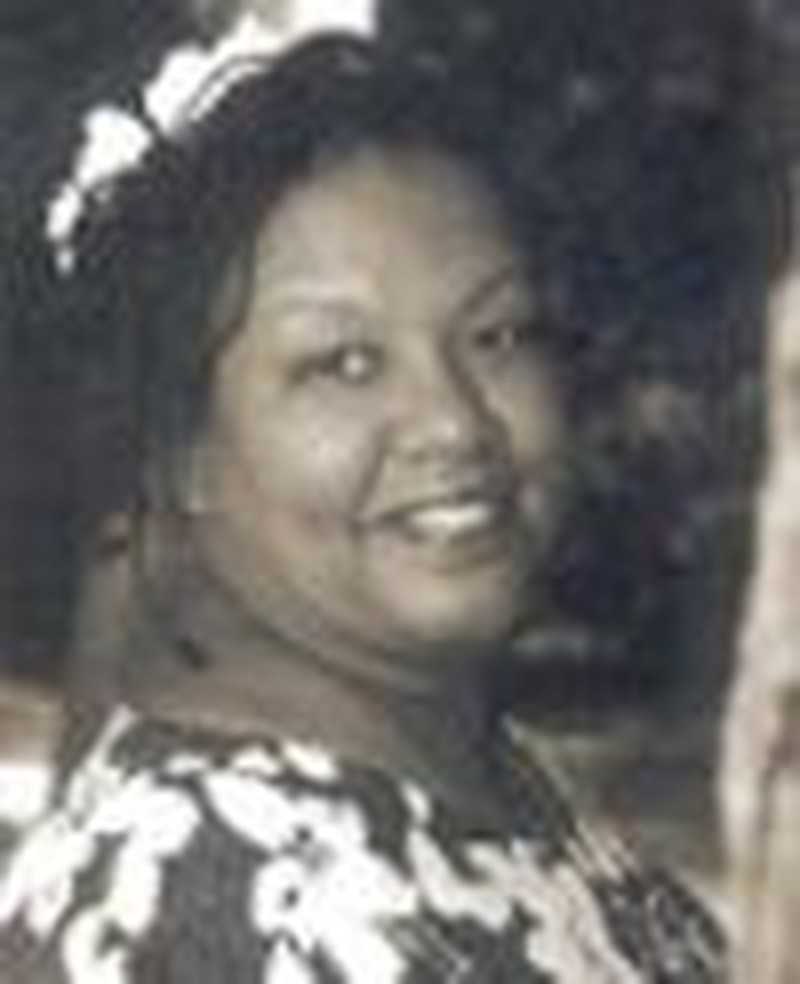 Inspired by true events, authentic slave narratives, and other historical accounts, Abraham's Well is the profoundly moving story of the Black Cherokee – African Americans, both slave and free – who, along with native people, walked the Trail of Tears. And it is the story of an author who, in researching and writing, found her own way home.
In this interview, author Sharon Ewell Foster discusses her inspiration and research for "Abraham's Well," her love of both contemporary and historical fiction and her advice for budding writers. …
How did you come up with the concept for "Abraham's Well"?
Like many people, I am a history buff, as are many people in my family, including my children. My daughter, Lanea, is pursuing her master's degree in history.
She was working on her thesis and she entitled it "Indian in My Family." Its genesis was the claim by so many people that they have Native American heritage. Her focus was that, though it is little known, people of African descent and people of mixed heritage also traveled the Trail of Tears, which was the forced removal of native people from their land in the southeastern United States to Indian Territory (Oklahoma).
I was fascinated, especially since there were rumors in my family about our own mixed heritage. My daughter and I both began doing research, which we shared and discussed, and "Abraham's Well" was born. It was important to me to tell the story from the native perspective, something rarely done.
Is any part of "Abraham's Well" factual?
"Abraham's Well" is not a cowboy and Indian story. I didn't want to do that. It's based on actual events, true accounts, and slave narratives.
I wanted to tell the truth – this is not a story about savages. It's a story about teachers, preachers, politicians, mothers, fathers, children, about everyday people who were forced off their land. These were people with houses, farms, and schools. That changes how you view the event. It is about everyday people who walked a thousand miles away from the land they loved. The African-Americans on that journey, in particular, have often been ignored. I wanted to tell their story, to make it come alive, and to tell the story of their resettling in Indian Territory.
To me, history isn't about dates, it's about the story. I wanted to write an account where readers could feel the truth and relate it to their everyday lives.
For example, one of the things that surprised me most was that there were Native American preachers, black preachers and white preachers, working together – even at the risk of their own lives. I haven't read that in any fictional accounts. I haven't seen that in any movies. I didn't expect it to come up as I researched. I mean, we struggle so much with unity and reconciliation now – as if it's a new thing.
But just like now, there was a core group of people trying to honor God – trying to honor Him by loving their neighbors. But there were also people who didn't think it was important, and those who actively resisted it and made it against the law for black people, slaves, to be taught about Christianity. The work of Patrick Minges, the historian, really opened my eyes. So, yes, I talk about Reverend Bushyhead, Brother Jesse, and Evan Jones. They were real people, heroes of faith.
In the United States, we often view issues of brotherhood and unity as sort of "nice to haves," or quality-of-life issues. But for those people, and for many people around the world today, brotherhood is a life or death issue. My job was to bring those people to life, to bring a meeting to life. I wanted to honor their courage.
How closely is "Abraham's Well" based on your life?
As part of the research for "Abraham's Well," I researched my own family roots. I have shared that in the book, along with some really compelling family photos from the 1800s and early 1900s. One of the characters in the book is my great grandmother, Emma Erwin, who was Cherokee. You can also go to my Web site, indianinmyfamily.com, and you'll find more photos there and links to more information about "Abraham's Well" and the other books.
The other issue that is real for me is about overcoming, about being in a difficult situation – an impossible situation – for a long time and about struggling not to surrender to despair. I've lost people and places that I loved, and wanted to just sit down in the road and not move another inch. What's true in the book and what's true in my own life is that you cannot let fear and hopelessness defeat you and keep you from your destiny. That transcends time, place, and race.
"Abraham's Well" is the story of a woman and her husband, her family, and their efforts to hold on to their dreams against all odds. It's the story of a nation's dreams, and in some ways – our struggles, yours and mine, to hold on to and recover our own buried dreams. It is the story of people who, like Abraham, must hope against hope. People who have to believe, even when all human reason for hope is gone.
How long did "Abraham's Well" take you to complete? How much research did it take?
I worked on it for over a year, I think. I was researching and writing before Hurricane Katrina, through it, and afterwards. Recreating history, not just dates, is an exciting but tedious journey. I read books, historical newspaper accounts, slave narratives, maps, census records, and tons of other stuff. I interviewed people. Then I worked at putting myself back there, allowing myself to feel it and experience it.
Do you have a favorite character? Why?
Armentia is a strong girl, a strong woman, broken by things she could never have imagined. The foundation for her life is taken from her. Nothing is settled, nothing is steady. She talks about people, circumstances, locations, and even war, marching in and out her door. Yet despite everything, when it would be easier to just sit down and give up, something just won't let her go.
I also love her brother, Abraham. I love him because he guards his family, because he is Armentia's defender. I find that noble and romantic.
Do you prefer to write contemporary or historical fiction?
I enjoy both. With historical fiction, there is also an added research component, but the payoff is experiencing another world. However, I also try to do that in contemporary fiction – I try to go someplace or learn something I didn't know before, and I always try to include a small history lesson in my contemporary fiction. In both, I attempt to share my journey with the reader – he or she is invited to come with me to someplace they've never been before, or to view familiar things from an unusual perspective.
What are some of the challenges you face as an author?
I am so grateful to God that He has allowed me to write. This is a dream – a heart's desire that I wouldn't even allow myself to dream.
Still, there are some challenges. I don't have the perfect place to write. I hear other writers talking about their places, but that hasn't happened for me yet. I'm often writing in challenging places and under challenging circumstances. But that's how it is.
I always remember what Solomon said in Ecclesiastes: "He that observeth the wind shall not sow; and he that regardeth the clouds shall not reap." The perfect day and perfect circumstances may never come, so I work, gratefully, with what I have.
The other challenge is that so much after the writing is beyond my control and knowledge. Writing a book is just the beginning; it's the birth of the child. After that many other people are involved in raising the child – mostly for the good, some not. It's very much like raising a real child, trusting that child into the world.
Finally, what I like least is being categorized. I don't write only for black readers or Christian readers. For some reason, I didn't expect that. I don't think that is God's heart. All are invited; all are my brothers and sisters.
Are there any other new projects on the horizon?
I'm working on several book proposals, most of them historical. I also have a children's book that I would love to see have a publishing home. It's called "The Apple of His Eye." We'll see.
What advice would you give to a person trying to become a fiction writer?
"Seek ye first the kingdom of God" … I know it may sound trite, but it's been true for me. I didn't come to writing and being published in the traditional way, so I don't know a lot about that. What I share is what I've experienced. I began writing to worship God in a way that I felt He wanted from me personally. It was a gift I gave to Him in private. I wasn't seeking publication. I didn't think I was good enough, or even a good enough person. But I wanted to love Him the way He wanted to be loved. It was a gift I gave in private that the Lord chose to make public. I went to a writer's conference seeking other writers, thinking they would give me feedback. Instead, I left with a publisher, an agent, and an award. I was seeking God, loving God.
So first, seek God.
Then, keep your eyes, ears, and nose working wherever you are. Soak in information and store it away.
Finally, read. Read books, all kinds of books, but read books that challenge you. Let the books teach you. Read writers that write beyond anything you could think or imagine; then pray and then write. Whatever fruit you produce from these three things will be your own fruit and it will be good.
What message would you like your readers to take away from "Abraham's Well"?
Don't surrender to fear and hopelessness.
What is your goal or mission as a writer?
As a writer, I want to use the gifts God has given me to tell good stories, stories full of truth and love, even difficult truths and love.
As a child of God, I hope that the Spirit will somehow breathe on those stories and bind up the brokenhearted, free the captives, release prisoners from darkness, comfort mourners, give a crown of beauty for ashes, give the oil of gladness instead of mourning, and a garment of praise instead of a spirit of despair. I hope to speak peace and to build bridges of hope and love among all people and all nations.


© 2007 Christianbook.com. All rights reserved. Used with permission. Find what you're looking for at Christianbook.com. Shop for books, Bibles, videos, music, homeschooling resources, software, clothing, gifts and more. Daily discounts, too!