Q&A With Author Ginger Garrett
Christianbook.com

2005

28 Aug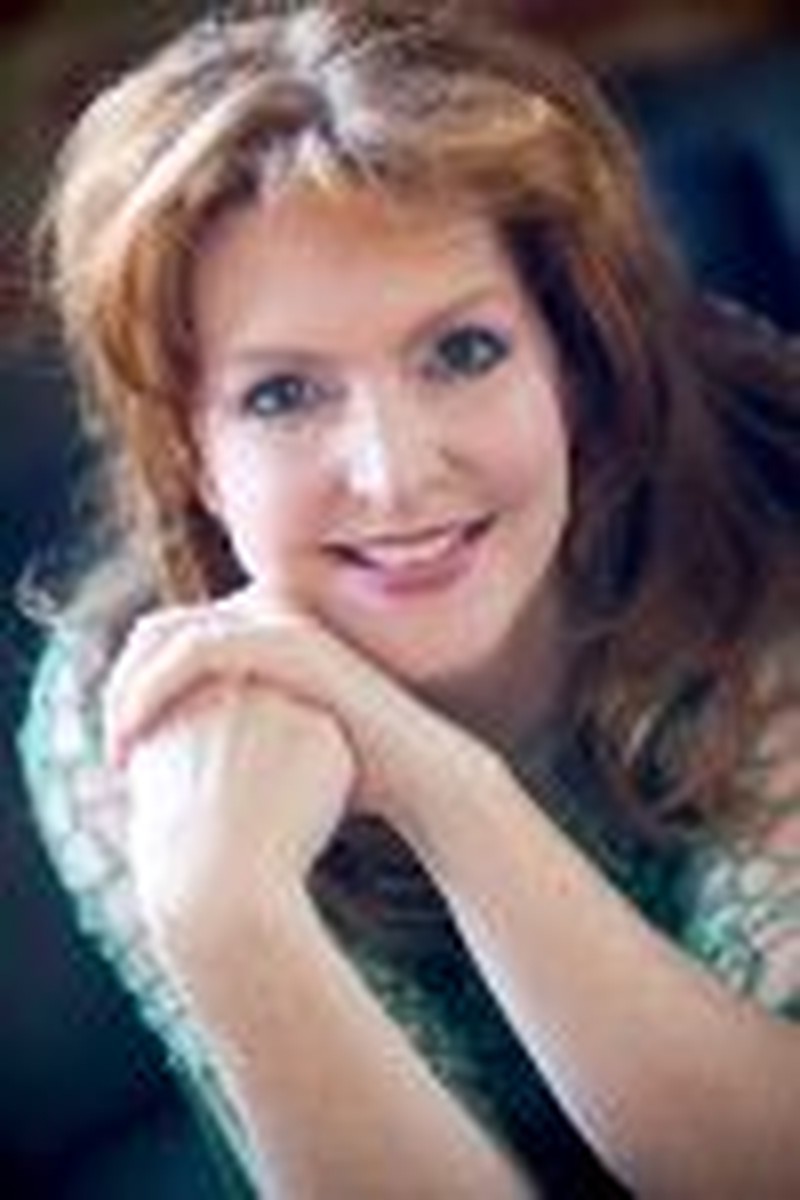 In a recent Q&A interview with Christianbook.com, author Ginger Garrett discusses "Chosen" (September 2005, NavPress), her upcoming work of fiction based on the life of Esther.


---

Christianbook.com:  How did you get started as a writer?
Ginger Garrett:  I had to write to keep my scholarship in college (SMU - Southern Methodist University). I got a scholarship in acting. My pet peeve is strangers staring at me, which is a problem for an actor. I wanted to move away from acting but the only way to keep my scholarship was to focus on playwriting or directing. I tried playwriting, and it was terribly hard for me. As soon as I could get away from it, I was happy to graduate with my degree and get out. I didn't seriously write again until I had a really difficult season of infertility and miscarriages. When I would go into the bookstores, particularly Christian bookstores, I could never find anything that comforted me. I found a lot of books about the morality of reproductive technology, but nothing that just comforted me. I decided I would try to write that book that I needed to read. It was New Year's Day 2000 that I made the resolution that I would find out how to write a book proposal and approach a publisher. Eventually I wrote "Moments for Couples Who Long for Children" and NavPress bought it. Then they asked me to write another and that's when I began thinking about writing on Esther.
Christianbook.com:  How did you go from a nonfiction title on fertility to writing a fiction book on Esther?
Ginger:  I think it was my sister-in-law, who is friends with John and Stasi Eldridge. She's attended many of their seminars and retreats. She and her husband are so passionate about the "Wild at Heart" message that I began to feel a little bit out in the cold that there was just nothing out there stirring my heart for women the way John Eldridge had found a way to tap into the hearts of men. I kept thinking how it all came back to the story of Esther and the Bible. There was something in her story that was essential to the experience of today's woman. I just knew instinctively that this was going to be the book that I would want to write next. I actually sold it to NavPress as a nonfiction but the more I tried to write, the more I realized it could only be a novel; which scared me because I couldn't write a full-length play in college. I had no idea how I was going to write a full novel. But sometimes I think you just feel passionately something has to be done and unfortunately, no one steps forward to volunteer but you.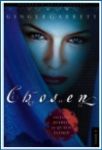 Christianbook.com  How did you come up with the format of a diary?
Ginger:  I sold it as a nonfiction book and so the first thing I really began to do was read a lot of commentaries about Esther, and of course to read the biblical account of the book of Esther itself. From there I searched on the Web, but I had mixed results. The difficulty with doing the story of Esther is that the dates vary widely between scholars, sometimes by many years. It can be tricky doing online research simply because you don't always know where that particular writer is coming from and the resources they use.
I also read archeological news with articles talking about the frustration and anger over the looting going on over in the Middle East. I think that's something a lot of Americans are unaware of. What troubles me so much is that these are some of the richest archeological sites in the world and, of course, in the Baghdad museum we know hundreds of thousands of artifacts were stolen from there by professional art thieves after our recent liberation of the Iraqi people. Most of these artifacts were not documented so we don't know what's missing. With so little biblical archeology being found and available to the public I can't help but wonder, if biblical finds that would support the story of the Bible have gone missing and are on the underground right now.
The novel is based on fact, and it's based on fiction. The question isn't whether these diaries are in existence, the question is what is in existence? We just don't know what's out there. I don't want to give away what's too much of what's fact and what's fiction, but in the back of the book in the letter to the readers in which I do have a key. Readers can follow my tracks and discover which footnotes were real and which were not. Especially if you love a good mystery, you can go back through and follow the trail that I've left.
Christianbook.com:  How did you come up with the women of the Bible for the basis of your next books?
Ginger:  It's been like a compulsion to write about Esther. It's that conviction you feel when the Holy Spirit is encouraging you to do something; you're just compelled to do it. But when an author finishes a book, the pressure is on to immediately sell or begin a next one.
As soon as I had turned in "Chosen," I was praying about what I do next. I had no idea. My Bible was open in the kitchen, and I was walking past it and I saw a very small passage in the OT which nearly made the hairs on the back of my neck stand up. I'd never read it before. Everyone I'd talked to never heard of this person. She was a vile evil woman. To me she surpasses Jezebel. I signed a confidentiality clause, so I can't tell you who it is yet. But there is going to be an excerpt in the back of "Chosen," and this character will be the first book in a trilogy called "The Serpent's Moon Trilogy."
Christianbook.com:  How did you choose the current events articles that you inserted into "Chosen"?
Ginger:  That was difficult. I had dozens that I'd pulled and stuck in different places, so it was difficult to find where to insert them without interrupting the flow of the book. Ultimately, I had two to three times as many as made it into the final version of the book. A lot of them had great points and great insights but ultimately only a few of them really serve this story.
I think it's so easy for us to put emotional distance between us and the biblical women. When we begin to realize that we are still wrestling with the same issues, that we are still fighting the same evil, that the veil is removed that separates us from them.
Christianbook.com:  Have you read Tommy Tenney's book, "Hadassah," about Esther?
Ginger:  I've never read it, but I'm familiar with it. His co-writer is represented by the same agent at Alive that represents me.
Christianbook.com:  Which would you prefer to write historical or nonfiction?
Ginger:  Nonfiction is harder for me because I started in theater, not journalism. In college, I was just immersed with people who could teach you how to slip into another person's life and world. At that time, I was learning how to leave myself behind and try and see history and perspective and experience someone else's point of view.
Christianbook.com  What are some of the challenges you face as an author?
Ginger:  Discipline is the biggest one. I'm a mom of three young children. It's just tough to get myself out of bed sometimes when I know that I should be writing from five to seven a.m.
Christianbook.com:  How long did it take you to write "Chosen"?
Ginger:  It was a pretty fast write. It took about nine months to a year to write. I tend to write very quickly. A recent study suggests that creativity happens when we're doing mundane tasks like loading the dishwasher. I have the market cornered on that. I find that I'm constantly thinking about what should happen next in the book so that when I do sit down and write I'm not usually composing, I'm usually trying to get it all on paper and that makes it go pretty fast.
Christianbook.com:  How much research did you need to do for "Chosen"?
Ginger:  I tend to be a pretty voracious reader. I'll read fiction before I go to sleep at night but all through the day, I have books all throughout the house open to different pages from scholars to archeologists. And I'm constantly thumbing through trying to read pages in between diapers.
Christianbook.com:  How personal was "Chosen"?
Ginger:  That's a good question. The whole experience was trying to understand her point of view, but I couldn't help but relate it to my own experience and what it feels like to grow up in a culture where your body is so prized and inspected and valued -- particularly in the acting culture where your mantra is that "your body is your life." Your body and your voice are the only tools that you have as an actor. There was so much pressure to be perfect and I my heart just went out to Esther spending that year in the harem with that kind of pressure.
One thing that has always bothered me is when I hear male preachers talk about Esther and say it was a beauty pageant, and they make it sound very light and cheerful. To read the story as a woman, to know what it feels like to walk into a room and have people look you up and down and make critical comments about your body. It wasn't a beauty pageant. It must have been a very painful, challenging time in Esther's life.
Christianbook.com:  What book is next for you?
Ginger:  NavPress and I have been working on a book that'll come out in May of next year that is called "The Esther Year." It is for moms raising preteen/teenage daughters based on the principle that Esther took a year out of her life to be prepared physically and mentally and emotionally for the king. This is about taking a year out of your daughter's life as she becomes a woman to prepare her for her future. It's a really fun format. It's geared to the mom, and we begin each month with an excerpt from the actual book of Esther and each month we get a little further into the story. So the mom and the daughter take a journey at the beginning of Esther's story and work their way through the book. I also talk about the behind-the-scenes process of writing "Chosen."
I'll also be releasing a trilogy called "The Serpent's Moon Trilogy." When I grew up the stories I heard in church were stories about the great heroes of the Bible. I didn't hear a lot about the great heroines. There's so much in the Bible about the role of women and their heroism and the very unique power and ability we have to shape the events around us. So I really wanted to have a series that not only had the strong villains but had very strong female protagonists who are in Scripture but who we don't always talk about.
Christianbook.com:  Who is the person who most influenced your writing?
Ginger:  Probably my dad. He is a mad scientist and constantly working on new inventions. He is thrilled by failure. He comes alive when he fails at something. It's his clue that there is something he doesn't know, and he just sets out on this mad expedition to try and uncover this hidden piece of knowledge. It was his complete disregard for failure that I think gave me a lot of courage to take on this task.
Christianbook.com:  What were your favorite books as a child?
Ginger:  C.S. Lewis' "The Lion, Witch and The Wardrobe." I read biographies and autobiographies including Martin Luther. My grandmother worked in a Christian bookstore for years and she would send me all sorts of different books and the biography of Martin Luther, I just loved. She still sends me at least one book every year.
Christianbook.com:  What message would you like your readers to take from "Chosen"?
Ginger:  One of the final lines of Esther is, "For who can change the world quite like a woman?" I would like them to ask that question of themselves and to ask what it is that they have been chosen for.
I think it's interesting as I go through the Bible how many times Scripture says that "you have been chosen." It distills the message of the whole gospel in one word. What is it that that reader has been chosen for? I don't believe the book will fall into anyone's hands by accident.
Christianbook.com:  What is your goal or mission as a Christian writer?
Ginger:  My frustration is that because Christianity has become so politicized, the stories of Christianity have lost their footing in our common culture. I can remember being little and Sunday nights it was so much fun seeing a Charlton Heston movie with a great story from the Bible on TV. The stories from the Bible were the fabric that our culture was built on and yet because Christianity is such a political issue we're no longer able to dialogue and tell the great stories. So my goal is to bring back the biblical stories back in to the main culture. I want anyone, regardless of where they're coming from with their religious background, to fall in love with the story and to have these become part of the common dialogue we're having.
Christianbook.com:  What is your favorite Bible verse?
Ginger:  My favorite verse when I was working on this book is I Chronicles 28:20. David is preparing Solomon for the temple.

© 2005 Christianbook.com.  All rights reserved.  Used with permission.  Shop for Christian books, Bibles, CDs, videos, software and gifts at Christianbook.com.