Q&A With Author Jack Cavanaugh
Christianbook.com

2005

17 Oct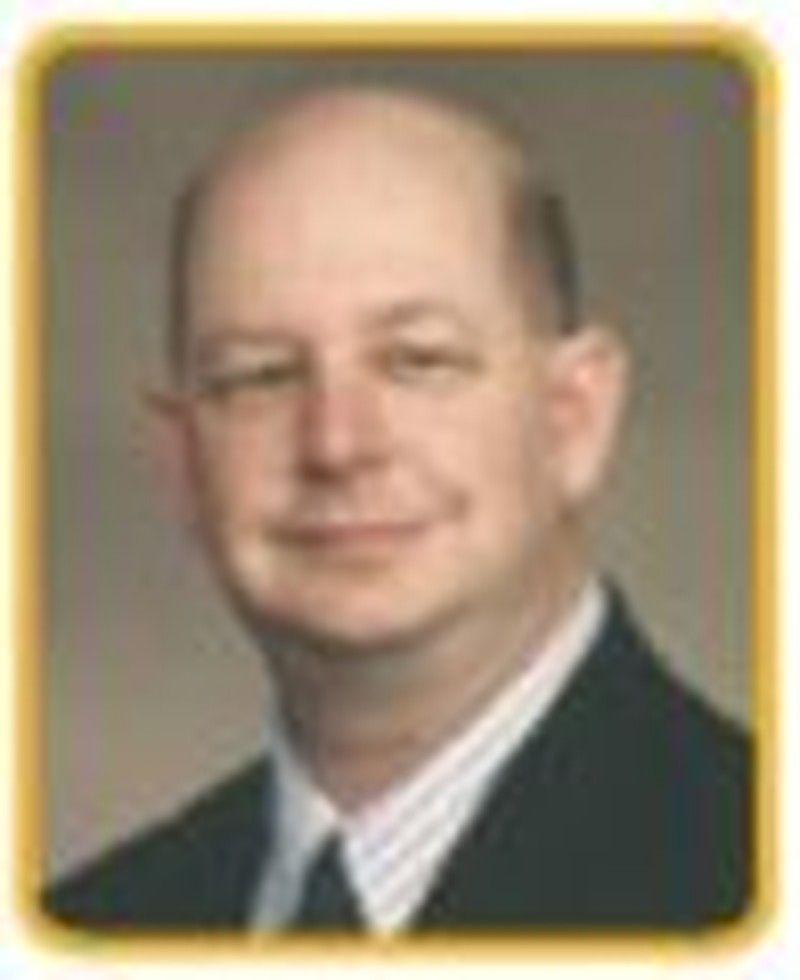 Jack Cavanaugh is the author of a dozen novels, including the award-winning "An American Portrait" series, of which "The Puritans" won a ECPA Silver Medallion Award. His novels "While Mortals Sleep" and "His Watchful Eye" won Christy Awards for excellence in Christian fiction. An inspirational speaker, Jack and his wife live in southern California.
---
Q:  How did you begin as a writer?
A:  The seed was planted while I was attending seminary at Southwestern Baptist Seminary in Fort Worth, Texas. During a counseling class, Dr. John W. Drakeford said: "Men, if you want to expand your ministry, geographically and beyond your own lifetime, write." He himself was a prolific writer. The seed lay dormant until my second year in the pastoral ministry when it dawned upon me that writing was going to figure into my ministry.
From the beginning I felt my call to ministry was to communicate the Gospel, which to me meant preaching and teaching. And while I loved that part of the pastoral ministry, to my chagrin I soon learned that preaching and teaching comprised only about 20 percent of a pastor's time. The other 80 percent was spent in administration, visitation, counseling, meetings, and a host of other ministry duties. While I did those things because that was part of the pastor's job, it bothered me that only 20 percent of my time was spent fulfilling my call.
I prayed that God might work things so that a greater percentage of my time could be given fulfilling my call. It was about that time the seed planted by Dr. Drakeford began to take root. I began attending a writers critique group that had started recently with the formation of the San Diego Christian Writers Guild.
To wrap this story up, I gave God three years to increase the percentage of my call. He took 10. It was His way of telling me I needed a lot more work than I thought I did. But when things opened up, they opened up quickly and now I'm spending 100 percent of my time fulfilling my call to ministry.
One thing that changed during that 10 years was the Christian book market. As a preacher I was fully aware of the power of the story to communicate eternal truth. I became intrigued by the possibilities of Christian fiction, particularly biblical novels. But when I approached Christian publishers they told me that Christian fiction just didn't sell.
Then, along came Janette Oke, and Brock and Bodie Thoene, and Frank Peretti and publishers opened their doors to the possibility of fiction. When they opened the doors, they found me standing at the threshold.
I had met Linda Holland at writers conferences when she was working with Gospel Light, which didn't publish fiction. Then, Victor Books hired her to start a fiction line and presented a contemporary fiction proposal to her at Mt. Herman Writers Conference. She said she thought she could get me a contract for it and I was soaring. Then, things got even better. She told me told me they were looking for someone to write a series of books spanning American history. With a degree in history, I'd been dreaming of doing something like that for years. She told me what they were looking for. I gave them a proposal custom tailored to what they wanted, and as a result they offered me a four-book contract. I've been writing novels ever since.
Q:  How did you happen to write "Death Watch" and "Dear Enemy" so close together?
A:  Actually it's a publisher's decision. Last year I had only one book come out. This year I have four books coming out — "Proof", "Fire", "Death Watch", and "Dear Enemy." I also have three books in the "American Family Portrait" series being re-released this fall. To the casual observer, I dogged it last year and have been hustling this year. In reality, it's a result of scheduling decisions made by four different publishers.
Q:  Why do you use several publishers?
A:  To make a living. In order to make ends meet I have to write three to four books a year. Most publishers are reluctant to release more than two books a year per author. And unless you're a superstar author, two books a year isn't enough to feed and clothe a family in Southern California.
Another factor in the decision to use multiple publishers is that, unlike earlier days when publishers were looking to establish a well-rounded line of fiction, they are specializing in genres. For example, "Death Watch," a supernatural suspense novel, is a good fit for Zondervan but not for Bethany House. "Dear Enemy" is a good fit for Bethany House, but not for Zondervan.
Personally, I would love to find a home with a single publisher and editor, but now that I'm writing both historical fiction and suspense fiction, that's not likely.
Q:  I know that you are a great supporter of new authors, who do you think is the strongest new fiction author?
A:  Oh goodness, I can't answer that. There are so many and they're all friends. Alton Gansky, who has established himself as a quality suspense novelist, and I have been friends for about 20 years. Lisa Samson is an incredible woman with an incredible talent. Although she lives on the other side of the nation, we've become close friends. Randy Ingermanson is a physicist whose manuscript I reviewed in a parking lot at a local writers conference. We've been friends ever since and I've been thrilled to watch his publishing career take off. I pray God's best for all of them.
Q:  "Proof" is co-authored by Bill Bright. Didn't Bill Bright pass away in 2003?
A:  When we started we knew that he would be probably be in heaven before the books came out unless God intervened in a miraculous way. We got together for a couple of intensive sessions which resulted in four storylines set in four different historical periods. He signed off on them and left me to do the actual writing.
Q:  How did you come up with the basis for the plot in "Proof"?
A:  Dr. Bright had a strong desire for revival in America. It's something we had in common. So that's where we began. We prayed that God would sweep our nation with his Spirit as He has done in the past. Then we identified times in our nation's history when God did a miraculous work through His Spirit. Using my historical fiction background we decided to re-tell these incidents in novel form, hoping to prime the pump by encouraging Christians to begin praying that God would do it again.
I became involved with the project when Dr. Bright began to see the possibilities of fiction to communicate spiritual truth. It's something I've been doing full-time for 10 years. During our sessions together, at one point Dr. Bright said to me, "Jack, if I knew what fiction could do to communicate God's Word I would have started writing fiction early in my ministry." It warmed my heart that he discovered what so many people are discovering, that novels have the ability to communicate biblical truth in very powerful way.
There will be four books all together. It's called "The Great Awakening" series. The series is topical. Each book is a stand-alone story and they're not chronological in order. In fact, "Proof," the first book to be released, is the most recent time period. "Fire" will come out in September. I'm currently writing "Storm" which will be released in the spring of next year and then "Fury" will be released in the fall of next year.
Q:  Do you have a favorite genre or book?
A:  I enjoy reading suspense books. Couple that with biblical mysteries and you really have me. That's why I enjoyed so much writing "Death Watch." It gave me a chance to dabble in a genre and a theme that both fascinate me. In fact, the whole concept of supernatural fiction has gripped my imagination. It's been there for years, but now I have a chance to do something about it. My idea file has started to bulge with contemporary suspense ideas and now I have a two book contract to give a couple of those ideas life.
Q:  Do you have any End-Times series coming?
A:  It's called "Kingdom Wars." The first book will release Fall, 2006. Actually, "Death Watch" is pretty much a prequel to "Kingdom Wars." The theme of "Death Watch" is that the supernatural is here and now. It is active in our world and it's not out of the realm of possibility for it to surface in very dramatic ways. I've recently been doing some in-depth study of Ephesians and Galatians and Revelation, and it's amazing how clearly those New Testament books teach the active presence of supernatural forces in our world. You didn't have to remind people of the New Testament world that the supernatural was actively involved in world affairs. They saw it all too clearly. But we've swallowed the enlightenment teaching that man is the measure of all things and as church people have gotten so busy doing church work that we rarely give the supernatural world a second thought. I believe times are coming when all that will change and I'd want to write some trumpet-sounding novels that open some eyes.
My goal for the series is to be very, very biblical in all of the supernatural aspects I portray. The more I study the Bible, the more I keep asking myself, "How come I haven't seen this before?" And the more I want to share these new discoveries through fiction.
Q:  How did the idea of "Death Watch" come about?
A:  The concept of people receiving "Death Watch" notices originated with my co-author, Jerry Kuiper. He pitched the idea to me because he hadn't written any fiction. He'd heard of me through the San Diego Christian Writers Guild of which we are both members. Normally, I don't have any trouble telling people that my plate is full and they need to write their own stories, but this idea really gripped me and I wanted to be a part of it.
Jerry is a fun person to work with. He's a true Renaissance man — a natural-born salesman, a singer, a professional artist; he makes board games and goes to toy conventions to sell them; he founded Save A Friend ministries which has a Web site and local radio show; and he's an Elvis impersonator. Who wouldn't want to work with someone like him? He developed the idea for "Wonder Wheel" which we included in "Death Watch." He even went up to Hollywood to pitch the game show idea to television executives.
Q:  "Wonder Wheel" seems very similar to "Wheel of Fortune."
A:  Maybe in the wheel, but with "Wonder Wheel" there are three wheels turning in opposite directions and they determine so much more than just a dollar value. And then we decided to make this a post-modern game show. This is not your grandmother's game show, in other words. With "Wonder Wheel" people at home have a chance to play. And the top home winners on any given night can then race to Hollywood. The first contestant to arrive at a specified hotel gets to be a contestant on the show that night. So naturally, we have one of our characters racing to Los Angeles.
Q:  How did you choose the location for "Dear Enemy"?
A:  Boy, that'll give you whiplash, switching that quickly from "Death Watch" to "Dear Enemy."
After completing the "Songs in the Night" series with Bethany House Publishers, I still had one book left on my contract with them. So we were looking for a single book topic preferably set in World War II. I had this love story idea in my file and thought this setting would be a great backdrop for it. By the time of the Battle of the Bulge, there was enough battle history between the Americans and the Germans to generate a healthy hatred for each other. It was the perfect setting for two Christians on opposite sides of the war to meet each other.
Actually, this has been a recurring theme for me. In the seventh book of the "American Family Portrait" series, The Victors, I had a German soldier who was a Christian but not a Nazi. In fact, he was more committed to his Christian faith than his American counterpart, a very dangerous position to be in while serving in Hitler's army.
The theme resurfaced and blossomed with the trilogy, the "Songs in the Night" series. I have a German pastor who wrestles between speaking out for his faith when it endangers those he loves. You know, given this kind of scenario we usually ask ourselves what we would do if someone put a gun to our head and told us to curse Christ or die. Sometimes that's too easy. I wanted to take it a step farther. What if someone put a gun to your head and told you to curse Christ or you spouse would be killed, or your child? In "While Mortals Sleep," my German pastor knows that if he speaks out against Hitler, he will endanger the life of his young wife and their unborn child.
With "Dear Enemy" I explored a similar theme that has always plagued me, that of Christians fighting one another on opposite sides of a war. For example, during the Civil War we had Christians on both sides praying to God for victory, which in essence meant they were praying for the deaths of other Christians. Yet, what are we to do when our government leaders tell us that an enemy is threatening our very existence if we don't take up arms and stop them?
"Dear Enemy" begins with the usual atrocities of war which make it so easy for us to hate and fear an enemy as a whole. Only when my American nurse meets an enemy personally does she realize that the enemy has a face and that often war pits good people on both sides against each other based on a political agenda. Sometimes I think that if it were a requirement that we had to get to know the people we were fighting against before we started shooting, we might find another way to solve our differences.
Q:  How did you come up with the beginning where the bride is in the cemetery?
A:  It was a natural setting given the story and characters and I liked the contrast. I used Ft. Rosecrans which is set on a peninsula with San Diego Bay on one side and the Pacific Ocean on the other. Soldiers going back to the war with Mexico preceding the Civil War are buried there. Literally thousands of graves. I have the story beginning after the war. A bride in cemetery shows that while the price of peace has been paid by the lives of so many men, life goes on.
Q:  Clearly, forgiveness is the main theme of "Dear Enemy."
A:  Because it's a major biblical theme, one that is so easy to teach, so easy to embrace in theory, and yet so difficult to practice when we've been hurt. Jesus told us to love our enemies and do good to those who hate us. What better place to explore what that means than caught between two armies in one of the most horrific battles in history?
Q:  What is your favorite verse from the Bible?
A:  Philippians 4:5 "Let your gentleness be evident to all. The Lord is near."
Q:  Do you have any new projects on the horizon?
A:  At present, I'm writing the third book in the "Great Awakenings" series. "Storm" is set during a little known time of revival in America, Yale College. After I complete it, I will write the first book in the "Kingdom Wars" series, the supernatural suspense series. I'm really anxious to get started on it. Then, I'll complete the revival series with "Fury."
Q:  Who is the person who most influenced your writing life?
A:  I hate superlatives, most … I always have difficulty reducing sweeping aspects of life to a single person or moment. I guess I would have to say Dr. Drakeford at seminary since it was he who planted the seed in my mind to write.
Q:  What were your favorite books as a child?
A:  I remember one great summer when I read an Edgar Rice Burroughs series. While he's mostly known for his Tarzan series, it was his lesser known martian series that captivated me. It's about a man almost magically transported to Mars and his life there among the inhabitants of the red planet. It was a great summer of reading.
Q:  What is the message you'd like your readers to take from Dear Enemy?
A:  How God must weep when he sees Christians killing Christians. It disturbs me when we allow politics and political leaders to have greater control over our emotions and actions than the teachings of Christ. If Christianity cannot cross geographical and cultural boundaries, what hope is there for the world?
Q:  What is your goal or mission as a Christian writer?
A:  Using stories, to portray that God's ways are always best. That's been my goal for all of my ministry, preaching, teaching, and writing.
 
A popular inspirational speaker, Jack Cavanaugh holds a degree in history from Grand Canyon University and an M.Div. from Southwestern Seminary. Jack and his wife make their home in Southern California.


Find what you're looking for at Christianbook.com.  Shop for books, Bibles, videos, music, homeschooling resources, software, clothing, gifts and more.  Daily discounts, too!