Q&A With Author Sharon Hinck
Staff

Christianbook.com

2006

15 Aug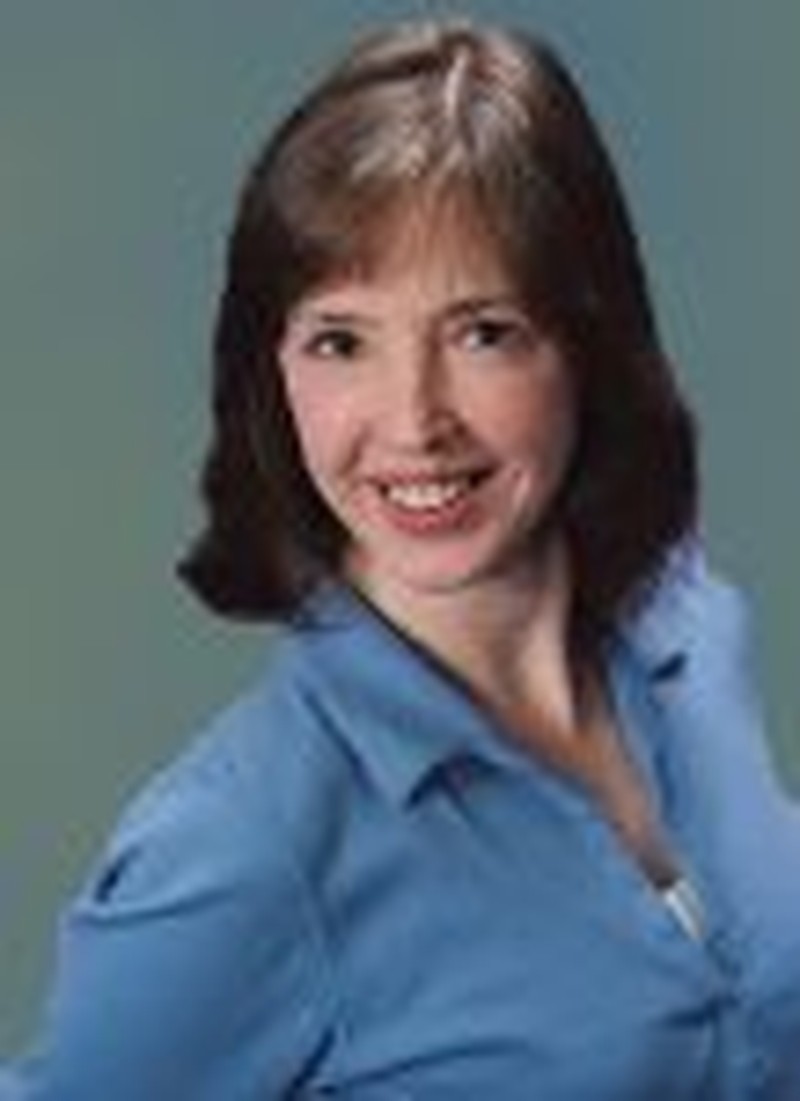 In a recent interview with Christianbook.com, debut novelist Sharon Hinck, a wife and mother of four children who generously provide her with material for her books, discusses "The Secret Life of Becky Miller."
Please give us a little biography.
Sharon is a wife and mother of four children who generously provide her with fodder for her books. She earned an MA in Communication from Regent University in 1986, and spent ten years as the artistic director of a Christian performing arts group, CrossCurrent. That ministry included three short-term mission trips to Hong Kong. At various times she has been a church youth worker, a choreographer and ballet teacher, a home-school mom, a church organist, and a freelance writer. One day she'll figure out what to be when she grows up.
When she isn't writing, Sharon enjoys speaking to conferences, retreats, and church groups. She and her family make their home near Minneapolis, Minnesota.
What is your favorite Scripture verse?
"But we have this treasure in jars of clay, to show that this all-surpassing power is from God and not from us" (2 Corinthians 4:7 NIV).
I've spent far too much of my Christian walk wanting to do Big Things for God, and trying to be a savior to the world – driving myself into burnout. God keeps hugging me and reminding me that HE is the Savior, and He can do amazing things in my little ordinary life. His grace trickles out through the cracks and chips of my life.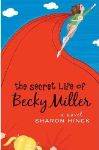 Where did the inspiration for "The Secret Life of Becky Miller" come from?
My friends and I all seemed to be struggling with the same "Supermom Syndrome" and feeling as if we were falling short. As I pondered creating a character who could explore that tendency, I remembered the James Thurber short story "Secret Life of Walter Mittyere" – a husband escapes his ordinary life with grandiose daydreams. I wondered how that would look if a soccer-mom dreamed of being Indiana Jones, James Bond, or Mother Teresa.
Is any part of "Secret Life of Becky Miller" factual?
The desire to do "Something Big for God" and the emotion of struggling and failing in the many arenas women face are all authentic, and certainly something I've experienced. The storyline is fictional. Becky's growing understanding that God can do big things in our small, ordinary choices and daily moments is very much a journey that I've been on. Like Becky, I continue to backslide into basing my worth on accomplishments. I also find joy and amazement with each reminder of grace. I don't have to (and indeed CAN'T) earn His love. He simply loves me.
Do you prefer to write contemporary fiction?
I started out writing nonfiction humor, personal experience, and devotional articles, so the first-person voice comes most naturally to me. I love the honesty and humor of the mom-lit, contemporary fiction style. I also adore writing adventure/fantasy, and was able to weave some of that into "The Secret Life of Becky Miller," as well as into the sequel. I also have a three-book fantasy series coming out next year.
What are some of the challenges you face as an author?
Self-doubt. Crows flap around my head as I work, telling me I don't have anything of value to say and no skill to say it. I'm so glad I can lean into God. I face the facts daily that I don't have the strength, wisdom, wit, or courage that I need to be a writer. But He has all those things, and gives me what I need each day as I show up at my keyboard and wait on Him.
I also have a hard time turning off my busy brain once it's chewing on plot threads and character development. I'm trying to create times and spaces where I'm NOT working ... but that's hard to delineate, since so much of a writer's work is observation, mulling, dreaming, and wondering.
How long did "The Secret Life of Becky Miller" take you to complete?
I brainstormed for several months, and wrote the first chapter on the way home from a Christian writer's conference in April. The manuscript was finished by August, and offered a contract by Thanksgiving. Then it took about eighteen months until release (with plenty of help from my wonderful editors).
However, another way to look at it is that it took forty-something years to complete, because the themes and content were shaped by all my life experiences. 
How much research did "The Secret Life of Becky Miller" take?
Many of the daydreams were drawn from my varied personal experiences (okay, not the fighting pirates or dog-sledding). On my Web site I share "The Secret Life of Sharon Hinck" and mention some of the strange things I've done over the years. It was fun to incorporate those experiences into the scenes. They were all a combination of research, personal experience, and imagination. As far as the main storyline, I did some research into medical issues (easy because of the doctors in our family), insurance, and employment issues. But much of the daily life of Becky was all too familiar to me, and was easy to remember from my days with much younger children and hanging out with my friends who have young children.
Do you have a favorite character and why?
Becky captures my heart because she's a bit wacky but has great intentions. She also attacks life with great energy. I also enjoy Heather, because I have a little "inner flower-child" of my own.
Are there any other new projects on the horizon?
The next Becky Miller book, "Renovating Becky Miller," comes out in February 2007. The Miller family decides to buy a "fixer-upper" out in the country to help them simplify their life. Yeah, right!
Then a three-book fantasy series, "The Restorer," releases from NavPress in June 2007, September 2007, and January 2008. A stand-alone mom-lit, "In the Key of Mom," is due out with Bethany House in the spring of 2008, followed by "Penny's Project" in the fall of 2008.
All the novels deal with the adventures of life often hidden within the ordinary and how each Christian's walk is a hero's journey of sorts.
Who was the person who influenced you the most with your writing?
Authors I've read all my life have taught me the power of story, language, symbol, and humor. Too many to name. My grad-school writing prof, John Lawing, was the first to convince me to submit work for publication and helped me over the hurdle of awe that I had. Because of his red pen, as well as his great encouragement, I began publishing in magazines, so that by the time I was ready to work on a novel, I wasn't quite as overwhelmed by the mystique of writing.
What advice would you give to a person trying to become a fiction writer?
If you find yourself crying in the book aisle at Target, because you have a story burning in your bones that you want told ... and you want to see it on these shelves … you might have a calling.
For me, the writing path included a strong critique group, online writer groups, writer's conferences, and most of all ... daily writing. If you find yourself reading about writing, talking about writing, and dreaming about writing, but not writing, it might not be your calling.
What were your favorite books as a child?
Everything I could get my hands on. Carl Sandburg's "Rootabaga Stories," Dr. Seuss, Scholastic book club selections (I was the geeky kid who always ordered a HUGE stack of books at school each month), horse books, Louisa Mae Alcott, Robert Louis Stevenson, Mark Twain, Jack London, C. S. Lewis, L. M. Montgomery, every Nancy Drew and Trixie Belden, and the amazing Madeleine L'Engle. As I reached middle school I devoured adult spy novels, sci-fi, fantasy, history, biography, Christian living.
What message would you like your readers to take away from this book?
Be encouraged! Your life makes a difference … you are a blessing to others and to God's kingdom in a zillion ways you may not recognize. God can redeem and bless the smallest choices of love and the worst wounds and failings.
What is your goal or mission as a writer?
I have a little 3x5 card on my bulletin board that states my writing mission as I see it right now:  "Daily be available to God to write fiction that is creative and vulnerable, to shine light on issues God leads me to explore in order to reveal His love and woo people to Him. "
For me, writing is about showing up, pouring every ounce of skill and passion into the work, always growing, and trusting God with the results.
 

Find what you're looking for at Christianbook.com.  Shop for books, Bibles, videos, music, homeschooling resources, software, clothing, gifts and more.  Daily discounts, too!