Q&A With Author Sheila Walsh
Christianbook.com

2005

10 Nov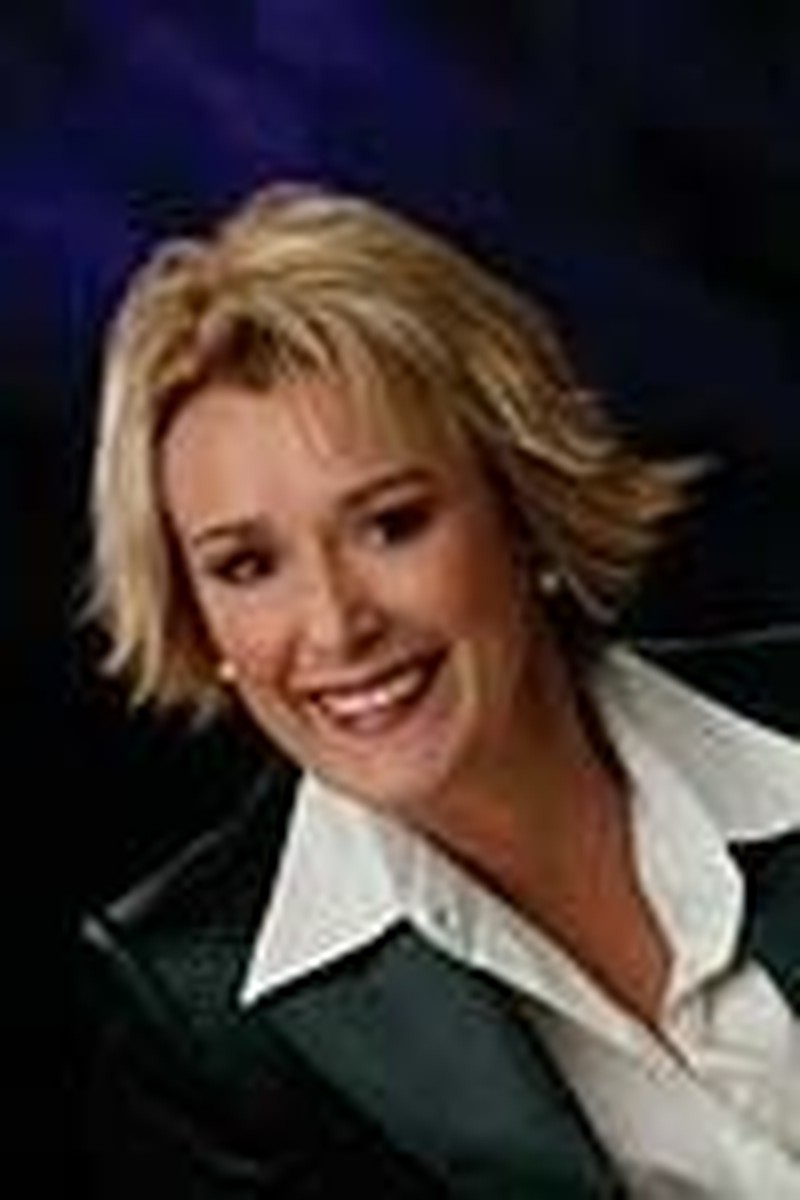 Christianbook.com:  "Come as You Are" begins with a touching story about your own little boy; please share it with us.
Sheila Walsh:  Christian has traveled with me since he was six weeks old, so home for him is wherever his dad and I are. He is very used to large arenas and seeing his mom on stage. On Friday night as I was about to be introduced I heard a little voice behind me calling my name. I turned round to see my son running towards me with his arms out. He had just finished a big piece of chocolate cake and it was all over his face and hands. I bent down and gathered him up in a big hug as he deposited chocolate kisses on my face and suit. I knew that the women in the arena would understand when I explained the mess. What was more important that night was to be part of God's show and tell to my son. I want Christian to understand that just as he can come to me with chocolate all over his face he can come to God whenever he has messed up in his life.
Christianbook.com:  Do you believe that the thought of coming to Christ as you are is often too much for people to accept? Why?
Sheila Walsh:  God's love is so different than any love we will experience on this earth. All human love is conditional and we have all experienced moments of rejection that cause us to be afraid to show who we really are. It takes the grace and mercy of God to be able to understand that Jesus invites us to come with all that is true about us and he will love and receive us just as we are.
Christianbook.com:  You have had some struggles in your own life; during those times what has kept you coming back to Christ?
Sheila Walsh:  There have been many struggles in my life, the death of my father and my battle with clinical depression, but the one constant thread through each and every day is the conviction that God, my Father is the only true refuge. One of my favorite scriptures is Psalm 27:1:  "The LORD is my light and the one who saves me. I fear no one. The LORD protects my life; I am afraid of no one."
Christianbook.com:  As an author, an artist, and a Women of Faith™ speaker you see many people who have trouble coming to Christ; do you find that there is a common denominator in this?
Sheila Walsh:  One of the greatest barriers in coming to Christ as we are is shame. Guilt is different. Guilt tells us that we have done something wrong but shame tells us that at a core level we are something wrong. Many women who struggle with shame have carried it with them since they were little girls. Children are the best recorders of information and the poorest interpreters. When we face trauma as children, we take it all in but we don't have the ability to process what has happened. So often we think that whatever has gone wrong in our family is our fault.
Christianbook.com:  Each chapter in Come as You Are talks about coming to God from a different place; please talk about some of your chapters and the stories behind them.
Sheila Walsh:  I wrote each chapter from experiences in my own life or from women I have met. God invites us to come when we are angry, afraid, broken, ashamed, waiting for an answer or when we are disappointed. I watch my son strive to be perfect at everything he does and part of me grieves at the harsh task master that lives inside his soul. We play Junior Monopoly and if he wins he is thrilled and if he loses he is deeply disappointed – enough to spoil the joy his enjoyment of the game. He paints a picture for me in art class. It's of a peach. I love it and have it in the kitchen but all that Christian can see is where his brush slipped a little and went outside the lines of the fruit. I see flair, he sees failure. Women can be very hard on themselves, too, when they don't measure up to an internal standard that they have set for themselves.
I write about coming when we are ashamed of who we are or of our sin and remind us all what Jesus did to take care of the mess of our lives. Dragging the weight of the cross along the Via Dolorosa, Jesus slipped and fell. His mother Mary rushed to his side and even as she did so the pages turned back in her mind to when he was a boy. Then she would gather him up and tell him as I tell my son, "Everything will be all right." But what can she tell him now? I sobbed as I watched Jesus turn to her and be the one to tell her that everything will be alright, "Behold, I make all things new." As the heavy center piece of the cross thudded into the ground I gasped at this rude assault on an already fractured frame. The irony of the scene was overwhelming.
Here was the Lamb of God facing the wrath of God. Here was the delight of God's heart facing the agony of abandonment. Here was the only perfect man embracing the hellish imperfection of every man, woman and child who has ever lived. Here was the Word of God being slaughtered on the very tree He had spoken into existence. Here is the hope for every one of us. Because of what Christ embraced on Calvary we are invited to come as we are.
Christianbook.com:  You have been speaking to audiences of women for a very long time; what is the most common misconception that women have about other women and their relationships with Christ?
Sheila Walsh:  I think we assume that everyone else has all their ducks in a row. I talk openly about my battle with clinical depression and the fact that I still take medication. It opens a floodgate with other woman who struggle too but think that they are the only one. The more we learn to share our brokenness and the hope Christ brings in the midst of pain, the more we connect with others and with our Father. We all struggle and question ourselves and our relationship with Jesus and we need one another. One of the greatest joys of my life is my friendship with the other speakers on the Women of Faith team. We share all our lives, the good times and the bad. We pray for each other and laugh and cry together. Women need connection and community.
Christianbook.com:  How has having a child opened you up to the reality of coming as you are?
Sheila Walsh:  There is no greater teaching tool on this earth than being a mother. It is a privilege and joy to love and nurture a child. I celebrate the fact that my son does not hide his heart from me but brings his joys and disappointments, his fears and dreams. The love I have for him is only a faint shadow of how our Father loves us all. He will never turn us away. I know that in my humanity I will fail Christian at times but his heavenly Father never will.
Christianbook.com:  What is the biggest lesson that your faith as taught you in your 38 years of being a Christian?
Sheila Walsh:  I think the biggest lesson that I have learned is that faith is not about me; it's about God. I used to feel that I didn't have much faith but then as I looked at God's track record in my life I see how faith is a gift that we are given, one step at a time, one day at a time. I don't think Abraham or Joseph or Noah thought of themselves as people with huge faith; they simply fixed their gaze on the object of our faith, our Father and took the next step.
Christianbook.com:  In addition to Women of Faith™, what other projects are you currently involved with or working on?
Sheila Walsh:  I am working on a new line of books with Tommy Nelson for little girls. The first is called, "Gigi, God's Little Princess." I want girls to know that it doesn't matter whether their hair is red or blonde, their skin black or brown they are loved and treasured by God.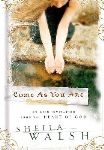 Sheila Walsh is a featured speaker at the Women of Faith™ conferences. Formerly cohost with Pat Robertson of "The 700 Club," and host of her own show, "Heart to Heart with Sheila Walsh," she is the author of "Come As You Are", "Honestly", "Bring Back the Joy", "Outrageous Love," and "The Heartache No One Sees." She lives in Dallas, Texas, with her husband, Barry, and their son, Christian.

Find what you're looking for at Christianbook.com.  Shop for books, Bibles, videos, music, homeschooling resources, software, clothing, gifts and more.  Daily discounts, too!