Q&A With "Autumn Blue" Author Karen Harter
Staff

Christianbook.com

2007

13 Mar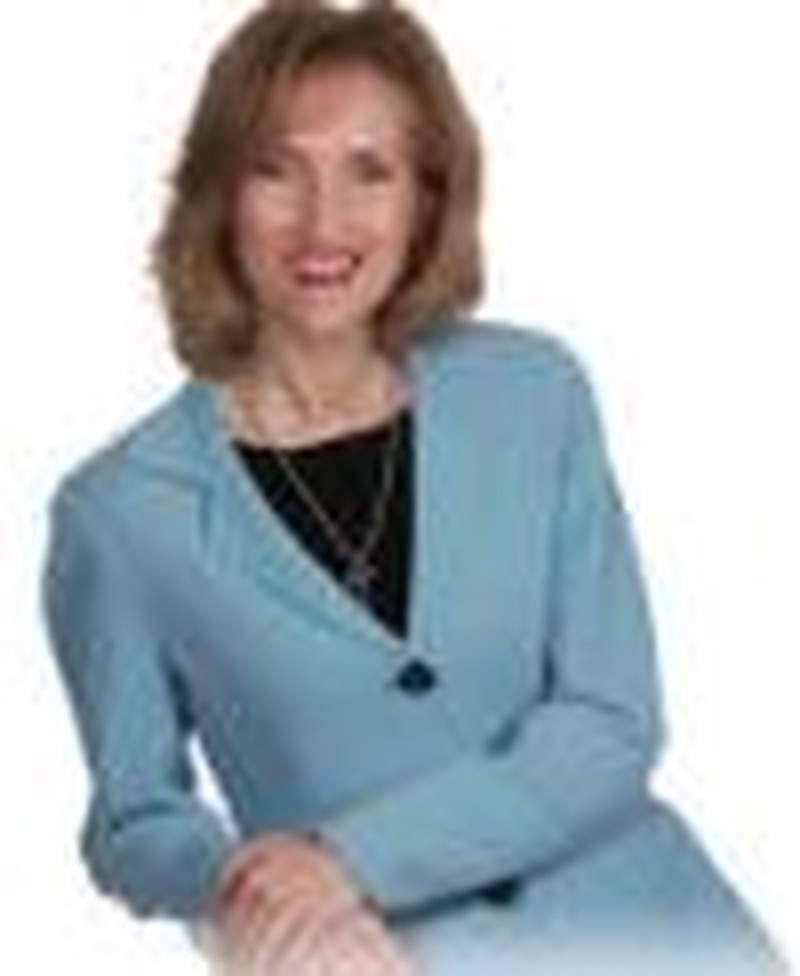 Author Karen Harter's first novel, "Where Mercy Flows," was originally written for the mainstream market. But she's thrilled to have seen it and subsequent works cross over into the Christian market.
In this interview, Karen discusses what inspired her newest novel, "Autumn Blue," what it takes to be a fiction writer and some of the challenges she faces as an author. …
What led you to become a CBA author?
Actually, I wrote my first novel, "Where Mercy Flows," with a secular audience in mind. That story is a prodigal daughter parable in which the protagonist, Samantha Dodd, sees her father as her judge, unable to believe that he could possibly love her after what she has become. It's really about a loving and merciful God, with a redemptive message that I wanted to send to unbelievers. Though my first two books have been published by Center Street, a secular publisher, I'm thrilled that they've crossed over into the Christian market! One of the novels I'm working on now is more likely to be published by a CBA publisher.
How did you come up with the concept for "Autumn Blue"?
While lying on my bed for a Sunday afternoon nap, one of the characters popped into my head without warning. He must have come from God. I wasn't looking for another project; I already had two in the hopper. By the end of my sleepless nap, I had another major character and the beginnings of a plot, and suddenly I knew that this story took precedence over the others.
Is any part of "Autumn Blue" factual?
No. I invented the town of Ham Bone and each of the characters.

How closely is this "Autumn Blue" based on your life?
The story was definitely influenced by a time of crisis in which our youngest son became a chronic runaway. He was angry and miserable and we couldn't connect with him. But we prayed. It's a long story, but let me just say this; we asked the Lord to bring someone into his life who could reach him, a mentor or mentors, and that's exactly what He did. Our son is now a happy, healthy, godly man today. Praise God! Though the characters and situations in "Autumn Blue" are totally unique, I cried for Sidney Walker's pain as she fought to save her lost son - especially since she didn't even have a husband to help shoulder her anguish as I did.
How long did "Autumn Blue" take you to complete?
I believe it was about nine months.
What is the symbolism for the title "Autumn Blue"?
Well … the story takes place in autumn. Honestly, I had another title but my publisher didn't like it. My editor, my agent and I made lists of possibilities and they both got stuck on "Autumn Blue." At first I thought it didn't make sense, though it was rather lyrical. Actually, I still don't think it makes sense, but doesn't it work well on that beautiful book cover with the blazing trees against pure blue sky?
Do you have a favorite character? Why?
Millard Bradbury. He's the lovable old curmudgeon that popped into my head when I wasn't even looking for him. Millard reminds me of my dad in some ways, but Dad is nicer. Since his wife's death, Mr. Bradbury's life has come down to a daily ritual of reading the paper, working the crossword puzzle, and maintaining his perfect lawn. That is, until the invasion of that confounded mole – and then the Walkers, the new family across the street. One critic compared Millard to the uncles in "Second Hand Lions" – grumpy on the outside but soft and vulnerable inside. My heart goes out to him because I know he's the same guy who once flew an F-86 fighter plane, who hiked and fished, danced with his wife, but now finds himself trapped in an aging body with seemingly no more missions or dances in his fading future.
How much research did "Autumn Blue" take?
Thanks to my son, much of the research was accomplished long before this story was birthed. I'd had plenty of real-life experience with the local sheriff and the juvenile justice system. Still, I attended juvenile court in another county, exploring and comparing procedures, learning that in one county a person on house arrest might be monitored with an electronic ankle bracelet, while in another the voice recognition phone system (such as the one to which Ty was subject) was employed. I studied the habits of moles and trapping methods and via the Internet other questions that surfaced were a breeze.
Is this a series?
No.
What is your favorite verse from the Bible?
I treasure every word, but today I'll claim two as my favorites: Luke 10:27. "… Love the Lord your God with all your heart and with all your soul and with all your strength and with all your mind,' and "Love your neighbor as yourself."
Matthew 6:10. "Your kingdom come, your will be done on earth as it is in heaven." One is a commandment; one a prayer. They both speak of total submission. It's not about me; it's about Him. If I ever feel that my yoke is not easy, the burden not light - I know that I need only to meditate on these simple words. They pretty much cover it all.
Do you prefer to write contemporary fiction?
Contemporary I know; history was the class I skipped too often or during which I distracted myself and others with a hidden squirt gun. (No one ever suspected it was sweet, innocent little me.) I'm old enough now that I could write about my childhood in the '60s and that might be considered historical by some. But during a trip to Alaska last summer I became intrigued by stories of the gold rush era and bought books and videos just in case a novel sneaks into my head. I also toy with writing a story set in the Depression years, but from the perspective of a boy (my father) who lead a full, creative childhood almost oblivious to the tumultuous world beyond.
What are some of the challenges you face as an author?
My biggest challenge right now is managing my "good" time. I was diagnosed with stage 4 neuroendocrine cancer in February of 2005. Since then I've been fighting it naturepathically, with a health regime that is very time-consuming. When I first understood that my rare condition had no known medical cure and that the tumors on my pancreas and liver were inoperable, I did some grieving for the experiences I might miss with my family and much-anticipated grandchildren. But the Lord spoke to me. He showed me a picture of the Internet site I had been on the night before, one of many that merely offered advice on how to make the patient comfortable until they die. Beside it was a vision of my open Bible. "Which one are you going to believe?" He asked. That was a no-brainer. I absolutely trust in His Word, which says that whatever I ask for in faith, without doubting, I will receive. My healing is secure. I've enjoyed an incredible, rich life these past two years and I'm getting stronger every day. The best part has been experiencing an intimate relationship with the Lord that goes deeper than I had known was possible. Truly, it wasn't until I let go of my life that I found it.
Are there any other new projects on the horizon?
Yes, my horizon is absolutely cluttered with projects. At present I'm working on "A Train to Somewhere," the story of two college women who can't stand each other, but become unwilling dorm roommates. Maggie is strikingly beautiful but aloof and sarcastic. Kenzie is a flighty, impulsive art major, prone to misadventure. Maggie falls in love with Kenzie's brother, who throws everyone's world out of whack when He chooses to follow God. Kenzie and Maggie get into some humorous pickles as they evolve into loyal friends. But keep your hanky handy. Trust me, you're going to need it!
Nearing completion is the story of a seemingly doomed love affair between an orthodox Jewish man and a Christian woman who join forces to find his missing daughter. The tentative title is "Finding Grace."
Who was the person who influenced you the most with your writing?
I can't say there has been any one person. It's been a joint effort by poets such as Edna St. Vincent Millay and Robert Frost, many authors - Harper Lee, Barbara Kingsolver and Herman Melville standing out among them, and a few teachers and college professors. My parents, by believing in me as well as sharing their literary prowess. My husband taught me to stretch my faith beyond all logic which is why I pursued the dream despite the odds. Above all, the Holy Spirit. I depend on Him for inspiration, clarity and wisdom as I write.
What advice would you give to a person trying to become a fiction writer?
If you're a Christian, you should probably start by scrutinizing your motivation. Meditate on scriptures like the two mentioned above, and pray.
What is your purpose? Is writing fiction what God told you to do? Is it about His glory or your own?
Being sure of your gifting and purpose will keep you on track. In my case, it kept me from quitting when life got complicated. It gave me the grit to start over when my computer lost months of hard work.
Once you know that this is your course, have fun and be excellent.
Let your writing be powerful by feeding on good literature; cut out the junk-food novels. So what if they're best sellers. You draw from a different well, a deeper well with pure life-giving water.
You are unique, with a background like no one else. No one else can tell the stories you have to tell; no one else has your voice.
Learn all you can about the craft of writing fiction. Writers' Conferences offer a plethora of information as well as invaluable networking with other writers, agents and editors. And of course there are plenty of good books on fiction writing and editing to tap into. And did I mention, have fun?
What message would you like your readers to take away from this book?
To paraphrase what Amelia advised Sidney, either pray or worry. It's stupid to do both. Sidney was like Peter walking on the water toward Jesus, doing fine until he looked around at the wind-tossed waves. She too began to sink, but Jesus reached out and caught her. Trust in the Lord with all your heart and don't lean on your own understanding. In all your ways acknowledge Him and He will direct your paths.
What is your goal or mission as a writer?
The desire of my heart is to write fiction full of truth that will permeate even hardened hearts. My goal is to see my books on the best-seller lists and even made into movies. Why not? All things are possible with God.


© 2007 Christianbook.com. All rights reserved. Used with permission. Find what you're looking for at Christianbook.com. Shop for books, Bibles, videos, music, homeschooling resources, software, clothing, gifts and more. Daily discounts, too!