Q&A With "Beach House" Author Sally John
Staff

Christianbook.com

2006

19 Jan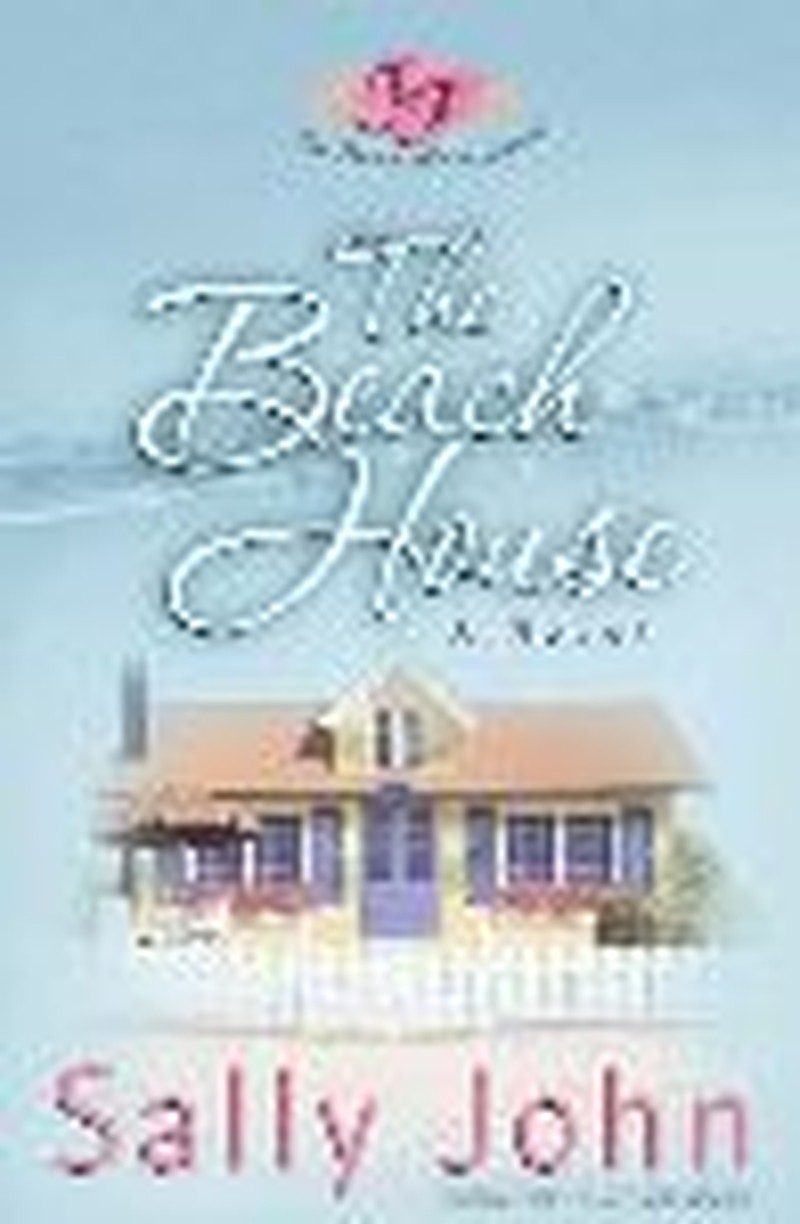 In a recent interview, Sally John, author of "The Beach House" (Harvest House Publishers) discusses her inspiration for the San Diego-based series about four female friends from childhood, who reunite to celebrate their fortieth birthdays.

Christianbook.com:  Is "The Beach House" based on your life or a close friend or family member?
Sally John:  No. In general, turning 40 was an awakening time for me. There was that question Molly faced:  now do I go back to full-time teaching?
CB.com:  How did you choose the story line?
John:  I think I was brainstorming with my editor and another Harvest House Publishers editor. I wanted to set a series in San Diego; what better setting than at the beach? I wanted to write about women. Somehow we arrived at the idea of women facing a significant turning point in life. A fortieth birthday fit the bill. So the basic story line was friends meet at the beach to celebrate their fortieth. Later I thought that in order to show the characters at this juncture of life, I needed to know from whence they had come. Ah-ha! Friends who have known each other since childhood offer unique insights. Molly, Andie, Jo, and Char were born.
CB.com:  Do you prefer to write contemporary fiction?
John:  Yes, very much so. I enjoy writing romance and reveling in the sheer sweetness of it, but I've always longed to dig a little more deeply into characters' psyches.
CB.com:  What are some of the challenges you face being an author?
John:  Making time for the rest of life. It's not so much meeting a deadline as it is living in an imaginary world where real people don't exist. At certain points of the writing, it's quite difficult to merge the two. I guess I'm not adept at straddling the two worlds. Chores go undone, friends and family wonder if I've passed on, my husband doesn't expect conversation. Ha! This sounds unhealthy, doesn't it?
CB.com:  How long did it take you to complete "The Beach House"?
John:  About nine months.
CB.com:  How much research did it take?
John:  This one didn't require much, nothing compared to when I delved into the life of firefighter, paramedic, and detective. I asked my readers to share via e-mail their turning-40 stories. Although I didn't use specifics, their input reminded me (at 54, I needed reminding!) that turning 40 for most of us women is a major thing. We do sit up and take notice. Even younger readers told me how they imagined it would be a turning point. As far as the San Diego setting goes, I relied on personal experience. We lived there in the late '80s and have frequently visited since; as a matter of fact we're moving back there soon. There are snippets of situations drawn from real life, for example my son "finds corners" like Molly's husband; he and his family live in Molly's Oregon "town"; I have friends who are reflexologists. My daughter researched medical details for me.
CB.com:  Do you have a favorite character? If so, why?
John:  Char. All four women's voices were strong in my imagination, but Char's irreverent attitude made her extra fun to write. With her Georgia accent, you simply must read her dialogue in a soft southern belle voice! which added a new dimension for me. I think she made the most drastic, dramatic of decisions, fell the hardest, and had the farthest to come to trust in Christ.
CB.com:  How personal are your novels?
John:  In some ways they're very personal. I think my faith journey can be traced through the stories. What I've been learning in my own life often finds its way into a character's experience. Her life reflects my current stack of nonfiction books (and my husband's; he's a significant resource for me). My life doesn't specifically resemble that of any of these women, but spiritually and emotionally there are similarities. I think readers identify with my characters because they've "been there" too. One theme I find myself revisiting often in some form or another is that of forgiving a parent. My father was an alcoholic; issues continue to this day for me. I imagine the majority of my readers struggle with a family dysfunction. Not to let reductionism rule here, but it all seems to come down to one thing:  until the power of forgiveness kicks in, healing does not happen and our growth is stunted.
CB.com:  How many more books are in the "Beach House" series?
John:  One more. It's called "Castles in the Sand" and is due out in July 2006.
CB.com:  Are there any new projects on the horizon?
John:  Yes. More fiction.
CB.com:  Who was the person who influenced you the most with your writing?
John:  Irene Frank, a prolific freelance writer from San Diego who taught writing classes. I attended two:  "How to Get Published" and "Fiction Writing." Almost 20 years later, I still refer to things I learned from her.
CB.com:  What advice would you give to a person trying to become a fiction writer?
John:  Read, read, read. Write, write, write, and then rewrite. Make your story unique; it has to sing louder than what's on the shelf right now. Submit only your best effort; make your high school English teacher lay down her red pen and smile. This takes more time and discipline than you want to think about; don't think about it, just do it. And don't give up. There's always room for fresh voices in fiction. It's important to remember published writing is a business as much as I wish it was an ivory tower endeavor! Listen to editors, publishers, and agents. They know what's going on. Pray. Our Father is the one and only Creator; our imagination is His gift, and He does bless the use of it when we ask Him.
CB.com:  What were your favorite books as a child?
John:  Louisa May Alcott's; Nancy Drew; Trixie Belden.
CB.com:  What message would you like your readers to take away from this book?
John:  I only get one? I try to capture my themes with a Scripture verse printed at the beginning of the book, and then I explore that through the characters. This one is "Let be then; learn that I am God" from Psalm 46. All four women unconsciously cling to a false belief that they are in control. They turn 40; things fall apart, and the illusion of control shatters. Molly is poised to return to full-time teaching; God points her another way. Jo's work as an OB/GYN seems doomed. Andie faces fears she thought she could control; newfound courage only creates more discomfort. Char laments not having a relationship with her husband and thinks she'll fix that pain by going elsewhere for male companionship. One by one they let go of their anxiety over situations. They begin to trust that God is God. They learn how prayer changes things.
CB.com:  What is your goal or mission as a Christian writer?
John:  To express through story God's wild love for us and the reality of Jesus in our everyday lives. I want believers to be encouraged, stretched, challenged, affirmed. I want readers who aren't quite sure about God to be intrigued, to consider that He longs to have a relationship with them.
 


Find what you're looking for at Christianbook.com.  Shop for books, Bibles, videos, music, homeschooling resources, software, clothing, gifts and more.  Daily discounts, too!