Q&A With "Prints Charming" Author Rebeca Seitz
Staff

Christianbook.com

2007

6 Mar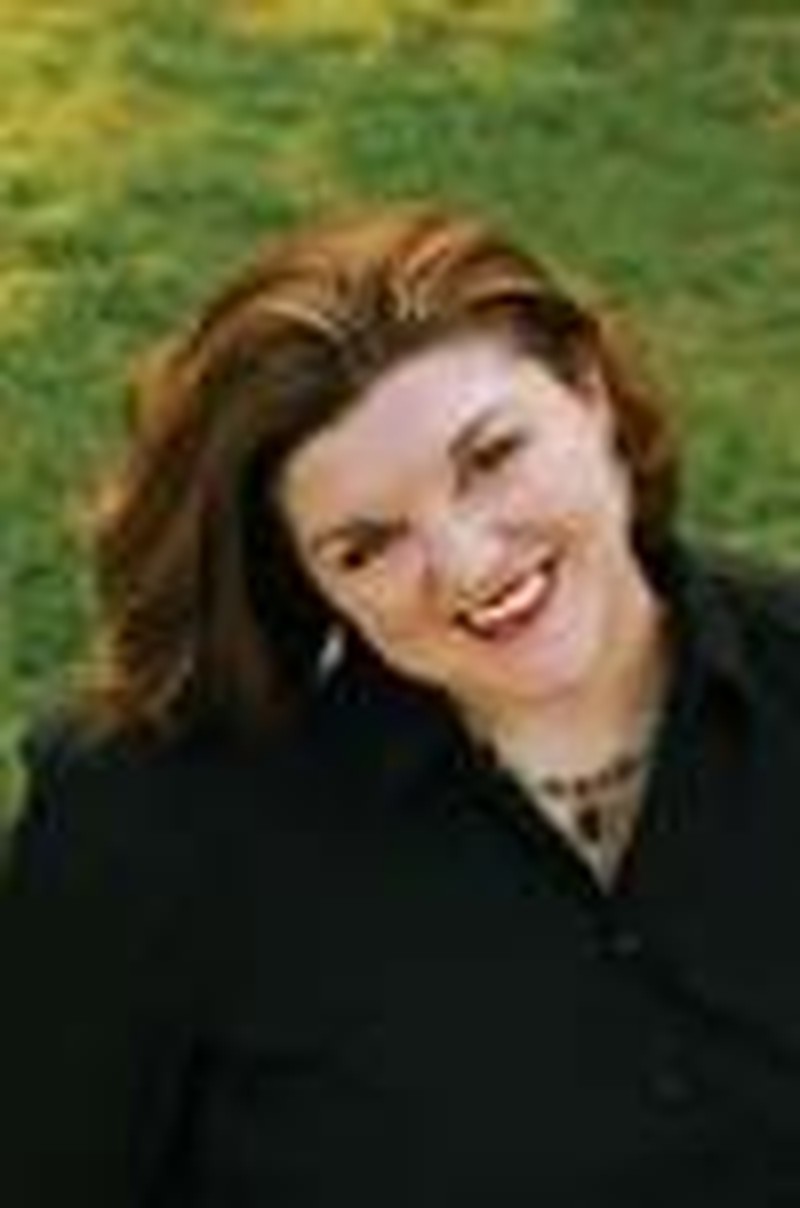 Wife, mother, scrapbooker, p.r. firm owner and writer Rebeca Seitz is the author of "Prints Charming" (West Bow Publishing).
In "Prints Charming," Jane Sandburg turns to her Sisters, Ink scrapbooking friends for support after her divorce. But just when things are looking up – she convinces the girls to turn their hobby into a business and she has a new romantic interest – her ex-husband returns! He says he's changed and won't hurt her again. But can her scrapped marriage be recycled?
In this author interview, Rebeca talks about how she created "Prints Charming," writing, her love for scrapbooking and much more. …
How did you come up with the concept for "Prints Charming"?
You know, I often say that novelists are just socially acceptable schizophrenics. We walk around with characters talking to us all day. I even argue with mine! When the editor at Thomas Nelson told me of the need for fiction geared toward scrapbookers, Jane and Lydia began talking in my head. By the time I got home from my lunch with that editor, there was a full-fledged scene happening. I rushed upstairs to my laptop and started typing – barely able to keep up with those two!
Then, out of nowhere, Jake walks through the parking lot and Jane opens her car door onto him. I thought, "Where'd you come from?" I had no idea at that point he would play such a pivotal role in the story!
I'd like to say I sat down, wrote an outline, and was very organized about the whole thing. But that would be the other voice in my head talking.
Is any part of "Prints Charming" factual?
Oh, wow, what a question. Yes, there are parts of it that are based in reality. The Mari character is based on my best friend, who is from Puerto Rico and now lives in Florida. I was calling Mari all day long for a couple of weeks asking, "What pet name do you have for John? What pet name would you call your daughter? How do I say this in Spanish?" I think I wore her out, but she's so patient with me she never gave a hint of it. Gracias, mi amiga.
Jake is, of course, based on my wonderful romance with my husband. When I needed the scene where Jake gives a gift to Jane, I went to Charlie (my hubby) and described the situation. The AOL cds were completely his idea. He's truly that amazing about speaking to me in my love language – gifts. I tend to need something tangible to hold and point to so that I can say, "There, I know he loves me because I'm holding proof of it in my hand." I guess all of the characters start in the reality of my existence and grow from there. Sol Stein spoke to this in his fabulous book, "Stein On Writing." He tells writers that readers don't want to read about boring, ordinary people. They want to read about extraordinary people or extraordinary circumstances. That's what makes a story compelling and entertaining.
So, I took my ordinary experiences and embellished them to be extraordinary. Suddenly, my brother-in-law sports fan became a sports fanatic and the character of Dale was born, etc.
How closely is "Prints Charming" based on your life?
Well, I'm as much of a scrapbooking nut as these girls. I have a scrapbooking studio here at my house and so do some of my friends and my sister. I LOVE getting together with other women to scrapbook. I can just feel the creativity in the room when we're all focused on creating our layouts or positioning our pictures just so.
When I lived in Nashville, I got together with my two good friends Deonne and Danielle to scrapbook. We'd all get together after work. Danielle would bring her husband and two kiddos and everybody would meet somewhere for dinner – usually O'Charleys because the kids eat free. Then we'd go back to my house to my scrapping studio and scrap until the husbands told us to call it a night. We've all moved away from Nashville now. Deonne's up in Michigan and Danielle's out in Colorado. But we send each other scrapping-related gifts and talk at least once a week. We're even putting together a trip to the next Making Memories sale in Salt Lake City. Now THAT will be fun!
How long did "Prints Charming" take you to complete?
I had to chuckle when I read this. Do you mean the first time I wrote it or the second time? Ha ha! The first time was seven weeks. Then the most fabulous editor in the universe, Karen Ball, was hired to read it. She came back to me with 18 single-spaced pages of suggestions and changes. The main thing? The story was good, but it'd be even better if it took place a year later. A year later!
I nearly had a heart attack. The book was due in 7 days. Moving the timeline would necessitate almost an entire re-write. But Karen's suggestions were dead-on. I knew it would be a better book if I made the changes. So, I got to work.
On the seventh day of re-writing (I scrapped nearly everything but the first chapter), I was still needing about 10,000 words and I was tired. I got an instant message from a friend of mine, Kathleen Y'Barbo, who was working for my publicity firm at the time and who knew about my re-writing frenzy. She asked how it was going and I told her I thought I'd finally found something I couldn't do. Something that I had promised I would do, but in reality I proved to be incapable.
Kathleen kicked my tail through the IM box. She told me to unplug my laptop and turn off the phone, go out to my porch, and sit my behind down and write until I was done. She told me I could do this and I would do this. It was just what I needed.
I emailed the finished manuscript that afternoon to my publisher – and promptly consumed 40,000 pounds of chocolate in celebration.
Do you have a favorite character? Why?
Jane's my favorite because she's a lot like me. Jake's my favorite because he's a lot like my wonderful hubby. Mac's my favorite because she's a mix of my mother and another good friend. Lydia's my favorite because she's quite a bit like my sister. Mari's my favorite because she shares many things with my best friend. Wilson Wellington is my favorite because, in reality, I've had him by my side for five years. He's the best dog in the world!
How much research did "Prints Charming" take?
Not too much since I've been a scrapper for nearly a decade. I already knew the ins and outs of the scrapping world. I did, however, have to do some research about juvenile delinquents and young adult offenders so that I could accurately write Tabitha's character. And I had to bug Mari for hours on end to brush up on my Spanish skills again.
Do you prefer to write contemporary fiction? Why?
Definitely! The stories that play in my head begin in the world in which I live. Last week, I was at the beach in Naples, Florida visiting my in-laws (lovely people!). I was all relaxed on a warm beach towel, hearing the sound of seagulls in the air, enjoying the beautiful picture of my toddler and husband playing in the breaking waves in front of me, when I caught an incredible sight out of the corner of my eye.
About 15 yards down the beach, an elderly woman in a black bathing suit was standing at the water's edge. She was leaning forward, hands on hips, and her posture clearly indicated she wanted to go into the water. I watched her for a few seconds, wondering if she would get up the nerve to go in. (The water is pretty cold this time of year.) Then I watched an elderly man stand up in the water, step over a breaking wave, and reach out for her hand. He was wearing black and white trunks and had that paunch that nearly all old men have. But the way he took her hand … It took my breath. When she put her hand in his, every ounce of hesitation left her posture. She stepped right on into that water as if she'd never thought of staying on dry ground. I watched her make her way across the breaking waves and out into the calmer waters, never letting go of his hand.
Those are the scenes that my mind captures and spins stories with. I put my book down (it was a Dean Koontz book – man, can he write!) and let my imagination run with all the possibilities of story captured in the scene I had just witnessed. Were they a couple who had been married for decades, weathering the death of their children, retiring here in sunny Naples? Did she have a long-held fear of water that today, for the first time in her long life, she had decided to overcome? Or were they newlyweds? Did they meet two months ago and get married in Vegas? Was he the flamboyant one who fell in love with a shy girl from Florida? So many possibilities!
What are some of the challenges you face as an author?
My main challenge is balance. I own Glass Road PR, the only publicity firm in the country dedicated solely to representing novelists writing from a Christian worldview. Our staff is currently handling about 50 books, which makes for a ton of plates to keep spinning in the air! I'm also a wife and mom who takes her responsibilities and familial blessings seriously. I travel around the country speaking at writers conferences about publicity and meeting with media representatives. Every two months, I go to Atlanta to film the fiction episodes for Deeper Shopping TV, which airs to 55 million homes in Europe and the UK and here in America via Faith TV on the Sky Angel Satellite system. This year, I also start school again to obtain my Masters in Mass Communications. Oh, and we're busily renovating a 107-year-old house we purchased in 2005.
It's a busy life and the opportunities for exhaustion and burnout abound. But I like my life that way – full, crazy, exciting. I have an amazing husband who helps me juggle it all, who brings me cookies when I need a sugar burst and apples when I don't. And, in the odd moment when I stop to think about the flurry of activity that is my life, I'm humbled and amazed that God lets me do any of this. Me, a kid who grew up in a town of 300 people on the family farm! Who wiled away her days hiding out in the barn with a Nancy Drew book in hand! God just astounds me. The very idea that He cared enough to give me breath, to listen to me when I cried out to Him – how could I say no to anything He brings me? When my very existence rests in His hands? I just couldn't. If He deems me worthy of completing a task, then I trust He's got the energy reserves to give me and will dole them out as I need them. For thirty years, he's been doing just that.
Are there any other new projects on the horizon?
Yep! I'm currently working on a series of books for scrapbookers.
What advice would you give to a person trying to become a fiction writer?
Invest in Diet Mello Yello. Seriously. It's the only way to go. Okay, I'm kidding.
I'd tell you to be prepared for a long path and make sure this is what God is calling you to do (not your ego). Fiction writing ain't easy, folks. As soon as you think you're finished, some editor will come along and tell you to re-write the whole thing. Or some reviewer will rip your book to shreds.
If it's a mission God has called you to, though, then those things are just part of the path He has set you on. Thank Him for the lessons He's allowing you to learn in those situations. Be grateful that He's sharpening you because that's what He does with those whom He chooses to use.
What message would you like your readers to take away from "Prints Charming"?
You remember the story of Naomi and Ruth in the Bible? Or Mary and Elizabeth? Do you recall how important those women were to each other? When Mary found out she was pregnant with the Christ-child, she headed straight to Elizabeth to share the good news! We women are given the gift of relationship and I think it's important that we not neglect that gift. I'm more than a mom and wife. I am those things because God made me woman. And part of being woman is being a friend – a good friend – a friend in times of trouble and laughter. My life has been so enriched by my girlfriends over the years and I know that's because, when I chose to believe in Jesus, He promised to show me how to live. How to have life abundantly. Part of that abundance is the bond of sisterhood. I hope my readers will learn about that in Prints Charming and treasure – or form – their own friendships with other women.
What is your goal or mission as a writer?
Oh, shoot. I'm supposed to be organized enough to have goals?! That's it. I quit. Seriously, when I'm writing, I just want to be beside God when I'm typing. I love the mystery of creation – both God's creation of this world and His partnership with me in the creation of the story of "Prints Charming." It's an awesome endeavor to undertake and an extremely cool way to reflect that I'm made in the Creator's image.


© 2007 Christianbook.com. All rights reserved. Used with permission. Find what you're looking for at Christianbook.com. Shop for books, Bibles, videos, music, homeschooling resources, software, clothing, gifts and more. Daily discounts, too!