Q&A With "Remember to Forget" Author Deborah Raney
Staff

Christianbook.com

2007

10 Apr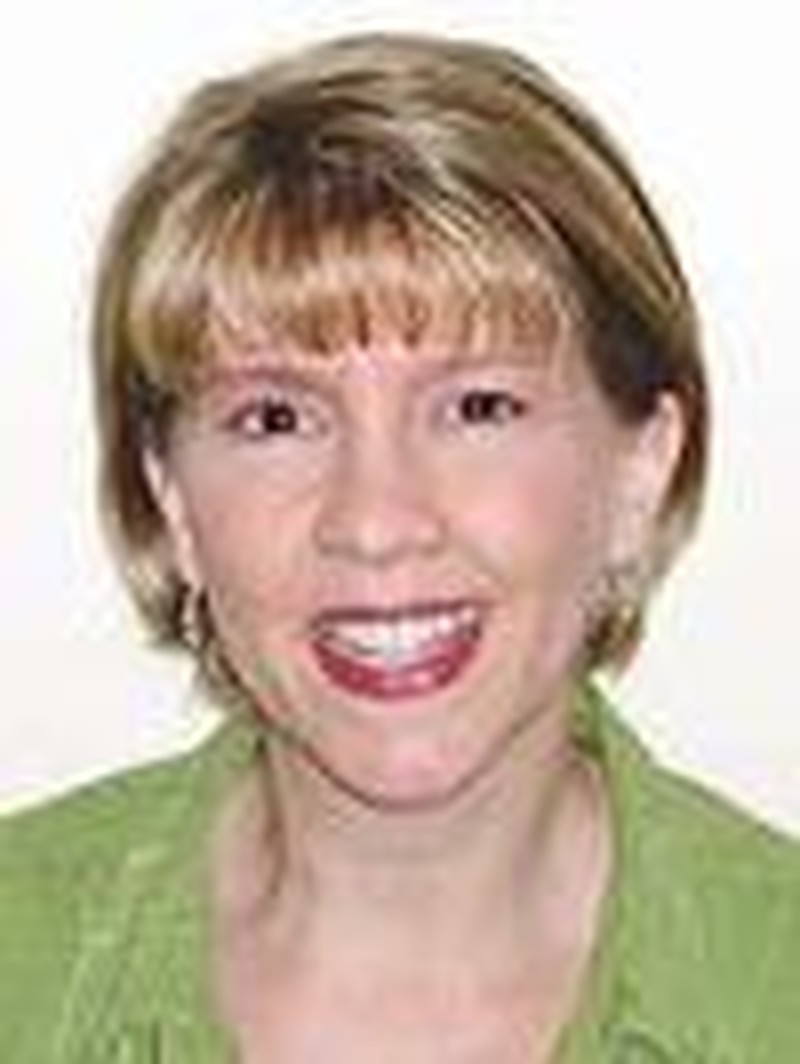 In "Remember to Forget" (Clayburn Novels Series #1" from Howard Books), author Deborah Raney tells the story of graphic designer Maggie Anderson who is stranded a hundred miles away from her abusive New York City boyfriend after a terrifying car-jacking. She impulsively heads west, stumbling upon tiny Clayton, Kansas, where she arrives without cash or a past – or so she thinks.
Deborah says that the basic theme of "Remember to Forget" – and of all of her books – is that God is a redeemer. "He can take the worst situation and turn it into something good. We don't always see what that good is on this side of Heaven. But we can trust that he will somehow take even the really rotten things in our lives and bring some good from them.
"No matter how hard I try to write a book with a different message than that, it always seems to come back around to that."
In this interview, Deborah discusses the symbolism in "Remember to Forget," plans for the rest of the titles in this series and who has influenced her the most in her writing. …
What led you to become a CBA author?
You know, I actually wrote two versions of my first novel – one for the secular market and one for CBA. I ended up with contract offers from both, but in the end, I knew that I wanted to always be free to "give the reason for the hope" within me – Jesus Christ. I knew that might not be the case with secular publishers, and I've been happily writing Christian fiction since.
How did you come up with the concept for "Remember to Forget"?
When I was on a tight deadline a couple of years ago, my husband surprised me with a two-day writing getaway at a charming small-town inn in Lindsborg, Kansas. The first morning, I got up and took an early morning walk around the little town and thought about what a pleasant, nurturing place a rural town is to live. One thought lead to another, and before I knew it, I was back in my cozy room working on the synopsis for "Remember to Forget" (instead of the book I was on deadline with!)
But the story really struck a chord with me, and as I played with the idea, I realized my story of a young woman in desperate need of a new chance at life was really the story of every Christian. The allegorical elements of the novel plunked into place like pieces in a puzzle and I could hardly wait until I could flesh the story out. I'm so excited that it has now come to life with a wonderful publisher like Howard Books/Simon & Schuster!
Is any part of "Remember to Forget" factual?
In a sense, all my books have some factual basis because I write about life in a small town. I grew up on a farm in Kansas and since my marriage have lived mostly in small Kansas towns. It's a wonderful, amazing place to grow up and raise a family. I think there's something special and healing about the deep sense of community you find in such a place. So those elements of my stories are taken straight from real life. But all the other details – Meg's search for someone to love her and someone to love in return; Trevor's tragic loss and his amazing gift of forgiveness – those are from my imagination, yet reflections of many truths this life holds for believers in the Way, the Truth, and the Life.
How closely is this "Remember to Forget" based on your life?
Only in the sense that I grew up in rural Kansas and now live the joyous life of a small-town girl. Everything else – as in most of my novels – is created from the rich imagination with which God has gifted me.
How long did "Remember to Forget" take you to complete?
It usually takes me anywhere from four to nine months to finish a novel. It's difficult to say exactly because so often I get just a few chapters into a new book, and I receive the substantive edit or copyedits from the last book. So I'll have to put the new novel aside for a few weeks while I work to polish the other one. But in a way, that works well, since I can come back to the newest story with a fresh perspective, and usually having learned something from the editing process. There is a lot of "dovetailing" of tasks in a writing career.
What is the symbolism for the title, "Remember to Forget"?
There is a line in the book that says "But if Maggie were going to survive here, she had to remember to forget everything about her old life." Maggie is escaping an abusive boyfriend for a chance at a fresh start, but in order to do so, she must – as Philippians 3:13 says, "forget the past and look forward to what lies ahead." It's good advice for all of us who've claimed new life in Christ!
Do you have a favorite character? Why?
Probably Jake/John Brighton, the hero of "A Vow to Cherish," my first novel I imagine he's my favorite because he was inspired by my own sweet husband and my wonderful father – two of the godliest, most amazing men you'll ever meet. Real life heroes in my eyes.
How much research did "Remember to Forget" take?
The early parts of the book took much more research, because, although my husband and I lived in New York for two years early in our marriage, it's been quite a while since we spent any time there, so I had a lot of details to research about that locale. While Maggie is on the run, there are many questions I didn't know the answer to – can a person buy a bus ticket without photo ID post 9/11? How far would news reports of a "typical" New York carjacking reach? How long would it take to get from Maggie's apartment in the city to a certain bus station in New Jersey? Etc. Once the story moved into Clayburn, Kansas, I was on familiar territory and the research took a backseat. (Clayburn is a fictional town, but it's a composite of several small towns I've lived in and loved.)
How many titles will be in this series?
There are three planned right now. "Leaving November" will come out next year and continues the story of Jackson Linder, the owner of Clayburn's little art gallery. I've fallen in love with Jack and Vienne's story and can't wait to see how things turn out for them!
Book 3 is tentatively titled "Yesterday's Embers." Some days I have to remind myself that Clayburn isn't a real place!
Do you prefer to write contemporary fiction?
Definitely! I wrote a historical novella a few years ago and was very pleased with the way it turned out, but oh! The research involved! Besides, I just seem to have a better voice for contemporary stories, and I find the social and emotional issues people face today fascinating to explore.
What are some of the challenges you face as an author?
I am the world's worst procrastinator. Some days it's late afternoon before I write the first word! It's not that I'm not doing worthwhile, writing-related things, but I seem to have trouble just getting in gear and putting my nose to the manuscript grindstone. Along with that, it's a huge challenge to work from home. There are so many distractions vying for my attention, and always a doorbell or telephone ringing.
Are there any other new projects on the horizon?
Next month I'll begin work on a novella for an anthology called "Missouri Memories," about the families that inhabit a wonderful old house through the generations. My story will be set in the Vietnam era, the latter years of which I grew up during. It should be an interesting project and will be out in December of this year.
Who was the person who influenced you the most with your writing?
I'd have to say it was my mother. She instilled a love for story and a respect for all things literary – poetry, books, libraries – and she read to me nearly every day of my life. To this day, she and my dad are two of my greatest encouragers and read and give input on every manuscript – usually before it ever goes to my editors.
What advice would you give to a person trying to become a fiction writer?
The most important thing I could say is to read and read and read some more. Read in the genre you would like to write. Then, read books on the craft of writing. How I wish I'd done that in the beginning! I honestly wasn't even aware there were such books available when I began! But I'd have saved myself so much time and so many mistakes had I heeded that one simple word of advice.
What message would you like your readers to take away from "Remember to Forget"?
We have all been given the amazing opportunity for a fresh start and a new life in Christ. No matter what we've done or what we've been, Jesus came to give us a brand new life, to make us a brand new creation. All we have to do is accept His gift.
What is your goal or mission as a writer?
My goal is first to entertain. I want to tell a story that will draw the reader into a fascinating world of new possibilities. And once they're there, I want them to be strengthened to face the difficulties in their own lives, I want them to learn more about the nature of a loving God, and I want them to know hope for the future through Him.


© 2007 Christianbook.com. All rights reserved. Used with permission. Find what you're looking for at Christianbook.com. Shop for books, Bibles, videos, music, homeschooling resources, software, clothing, gifts and more. Daily discounts, too!