Q&A with The Candidate Author Robin Shope
Staff

Christianbook.com

2007

1 May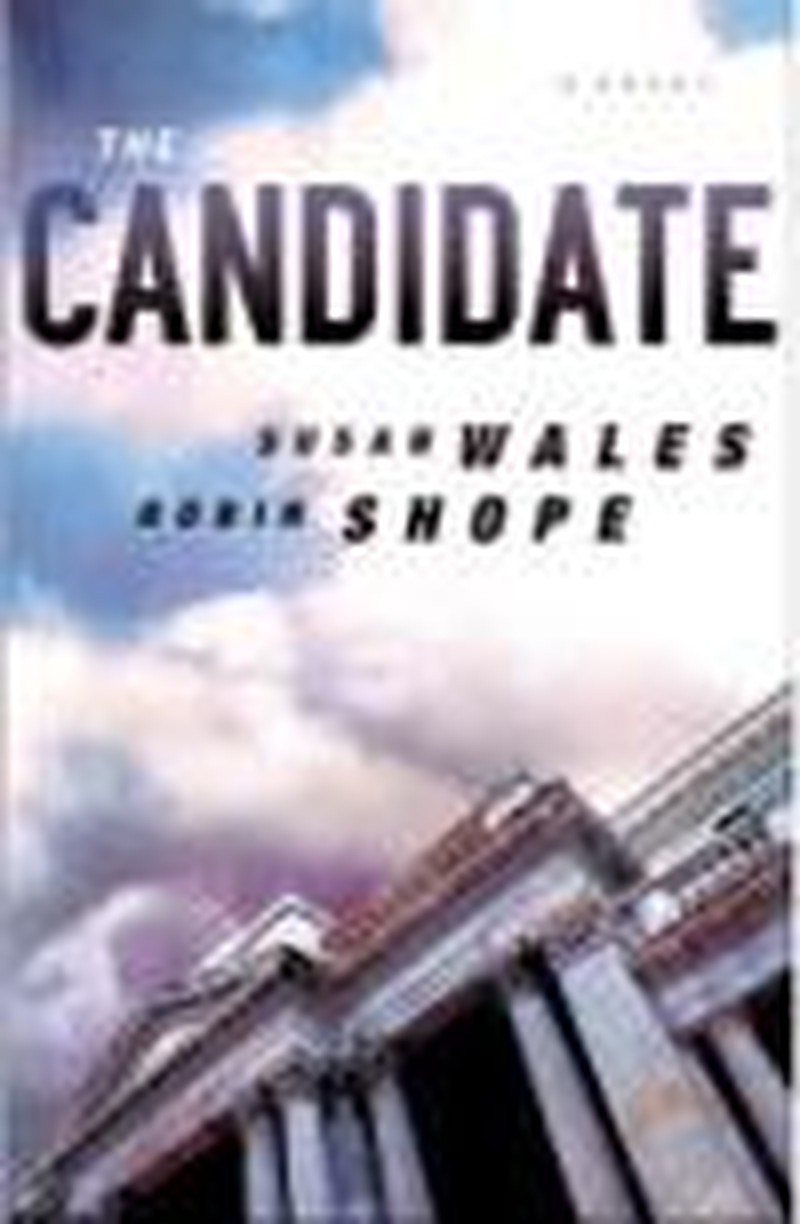 She's an 8th grade Language Arts teacher by day and an author by night. Still Robin Shope loves a good mystery and makes the time to read them.
She also writes what she loves. And The Candidate, her latest novel co-written with Susan Wales, follows in the same mystery – and murder! - vein.
In this interview, Robin discusses how long it took to write the third title in a three-part series, why it required research of maritime laws and scuba diving and what made her decide to use Delavan, Wisconsin, as the setting. ....
What led you to become a CBA [Christian retail] author?
I was in fifth grade when I learned the power of words. Always too shy to speak, I found my voice in written form. I met the Lord in my Sunday school class and knew I wanted to write about people who were lost then found their way to God. There is nothing more beautiful than a transformed soul. As a teen I filled one journal after the other, recounting snapshots of my day, my thoughts, and my prayers. Writing stories seemed to be an evolutionary process and I always felt if I weren't writing about Him, what was the purpose? Professionally I began writing articles ten years ago, and then started writing short stories. Having a book published was answered prayer -and that first novel developed into a three-book series. I didn't set out to be a CBA author; I wanted to be God's storyteller. Being a CBA author is a lovely bonus.
How did you come up with the concept for The Candidate?
The Candidate is the third book in the trilogy. Since the first book began in my hometown of Delavan, Wisconsin, with The Chase, I wanted to finish the series there. I knew that Barnum & Bailey Circus used to winter there. When elephants died, they put them out on the frozen lake and with the spring thaw they went down to the bottomland, where to this day, the bones still lay. Years back, the lake was drained and many artifacts were found from recent day to hundreds of years ago. That gave me a great idea! I thought, How about a buried treasure? And so the basic concept for the story was formed. Of course, we had to think of ways to use Jill and John. Since Jill had moved back home to run the town's paper it was natural for her to investigate and report. So how about a drowning that turns out to be murder? And what if the victim turned out to be a congressional aide? And what if a congressman was rowing the spotter boat when the murder took place just feet below the lake's surface? Hmm, how could a murder happen underwater without a witness?
Is any part of The Candidate factual?
Yes, the story is based on several true historical events that actually took place in Delavan. But the basic story is quite fictional. I also have real characters from the town in the book. Case in point is Gordon Yadon who is the town's historian both in real life and in my story.
How closely is this The Candidate based on your life?
I can't say it's based on my life, but I did bring in people from my past to help tell the story. The setting is my hometown, and most of the characters are drawn on people who live there. But I tweaked them all so they might have a hard time recognizing themselves.
How long did The Candidate take you to complete?
I began pounding out the outline a year and a half ago. Then Susan Wales and I discussed it before the final approval. The actual writing took about a year.
What is the symbolism for the title The Candidate?
The Candidate is none other than our hero, John Lovell, who leaves the FBI to run for the suddenly vacant congressional seat for his district.
Do you have a favorite character? Why?
My favorite character is the protagonist, Jill. She is resourceful, smart, and knows how to get her way in nearly any situation. Throughout the series, she changed from being a non-Christian, to a Christian filled with hope and strength. In this book, Jill finally knows who she is in the Lord. That is attractive.
How much research did The Candidate take?
The book took a lot of research. We had to learn about scuba diving and how the equipment worked. What lake bottoms looked like . . . what kind of fish would we see? What might we find? What are the maritime laws? We also spent a lot of time reading through Delavan's history trying to find the unique to tantalize our readers. Even in fiction you have to have historical facts correct to make it believable. This helps to pull your readers in to the book.
Is this a series?
Yes, this is the last book in a three-part series.
Do you prefer to write suspense and intrigue fiction?
I love a good mystery! And I write what I love to read.
What are some of the challenges you face as an author?
I face the lack of time to spend writing. Since I teach 8th grade Language Arts, I find myself correcting my student's papers instead of editing my own writing.
Are there any other new projects on the horizon?
There are always new projects for me. Presently I am selling like crazy to magazines. I also have a few mystery books I am working on, and with summer vacation just around the corner, this teacher will be submerged in what she loves to do the most –write!
Who was the person who influenced you the most with your writing?
My whole family influenced my writing. I love oral family history. I would often beg my mom to tell me about when she was a little girl. Years later, I found those same words coming from my own children's lips to me. When a story or two of mine, like my dad setting up our swing set in the basement because he didn't want his lawn ruined, entertained people, I began to write down my stories. And lucky me, being a teacher, I have a ready-made, captive audience.
What advice would you give to a person trying to become a fiction writer?
Write something every day and never give up. Find your voice and know your audience. There are unpublished authors who want their book published without building up a resume of short stories and articles. I am not selective. I will write for anyone as long as I can write. It's part of my DNA. It's what I do.
What message would you like your readers to take away from this book?
Pursue God and your dreams will follow.
What is your goal or mission as a writer?
I hope the reader spends a few fun hours animated in a make-believe world that takes place in a real town. If you walk down Walworth Avenue in Delavan, you just may actually meet some of the people in my book. But don't look for John or Jill. They never lived there. Only I did.



© 2007 Christianbook.com. All rights reserved. Used with permission. Find what you're looking for at Christianbook.com. Shop for books, Bibles, videos, music, homeschooling resources, software, clothing, gifts and more. Daily discounts, too!