Questions of Love Guide The Charlatan's Boy
Ryan Duncan

TheFish.com Editor

2010

18 Nov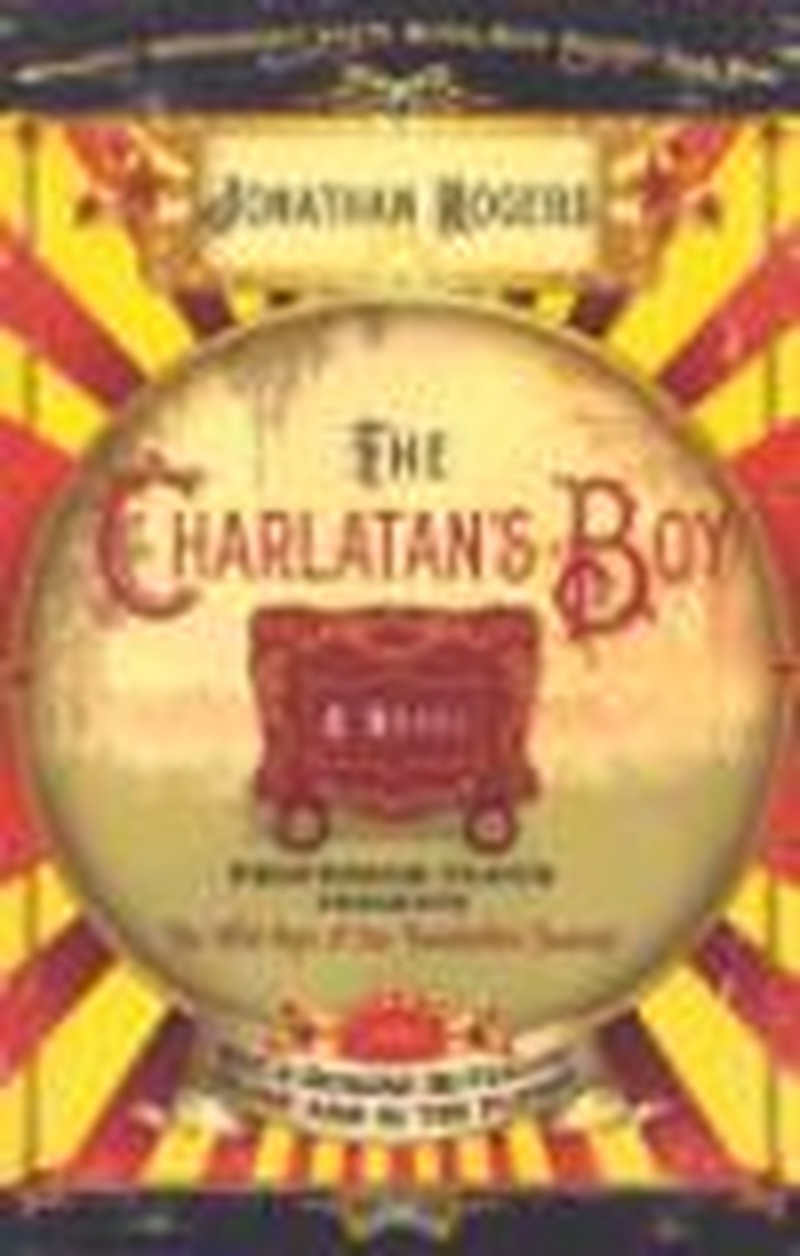 Author: Jonathan Rogers
Title: The Charlatan's Boy
Publisher: WaterBrook Press

What does it mean to be "Loved"? Is it the sense of affirmation we receive from another person, or is it something more, something that not only makes us feel better inside, but become better? It's questions like these that help guide readers through The Charlatan's Boy, a young adult novel by author Jonathan Rogers.

Christian readers may be familiar with Rogers' Wilderking Trilogy, which is loosely based on the biblical story of King David. Like his previous books, The Charlatan's Boy is set in the Kingdom of Corenwald, which is described as something of a mix between the rolling plains of Montana and the swampy, New Orleans bayou.

Here we meet Grady, a young boy who introduces himself as "one of the ugliest fellers you're likely to meet." Grady's days are spent traveling from village to village alongside his caretaker Floyd, a smooth-talking charlatan who uses Grady as a means to scam villagers. By dressing him in mud and animal furs, Floyd attempts to pass Grady off as a "Feechie," mysterious swamp dwellers that have become something of a legend throughout Corenwald.

Despite his dubious lifestyle, Grady is somewhat fond of showbiz. There are even times when he looks to the charlatan as a type of father figure. Still, Grady is troubled by the mysterious events that led him into Floyds' care, and resents the man for his fanciful stories. With no memory of his past, Grady longs to know where he came from and search for the family he's never known. Unfortunately, Floyd has other plans, and continues to drag Grady into an escalating series of cons that threaten to undo them both.

Rogers's characters are easily the best part of The Charlatan's Boy. Grady is a very lovable protagonist, reminiscent of classic literary heroes like Huckleberry Finn or Shakespeare's Fools. His desire to be loved is coupled with an unconventional wisdom about the world, making his interactions with the people of Corenwald not only amusing, but thought-provoking as well. Readers may also see a bit of themselves in the charlatan Floyd, or the arrogant townspeople, through whom Rogers is able to deliver his lessons on life, faith, and what we often choose to live for. With such a colorful cast, it's easy for readers to find someone they can relate to.

There are times when The Charlatan's Boy can be somewhat unorthodox. Numerous cons pulled by the duo may bore readers who prefer a more linear storyline, and Grady's heavy southern drawl has the potential to frustrate those unaccustomed to his accent. Another possible stumbling block is the book's connection to the Wilderking Trilogy. It's not necessary to read the Wilderking Trilogy in order to enjoy The Charlatan's Boy, but references to the Rogers' older books could leave new readers feeling like they've missed the punch line to a good joke.

Overall, The Charlatan's Boy is a very charming book. The unique setting and endearing characters make it fun to read, and fans of the Wilderking Trilogy will be delighted to recognize familiar places and people along the way. Whether you're a young adult or just someone looking to sink your teeth into some Christian fantasy, you'll find The Charlatan's Boy is definitely worth your while.


**This review first published on November 18, 2010.