Randy Singer's Courtroom Tall Tale Rivals Grisham Style
Randall Murphree

AgapePress

2005

8 Sep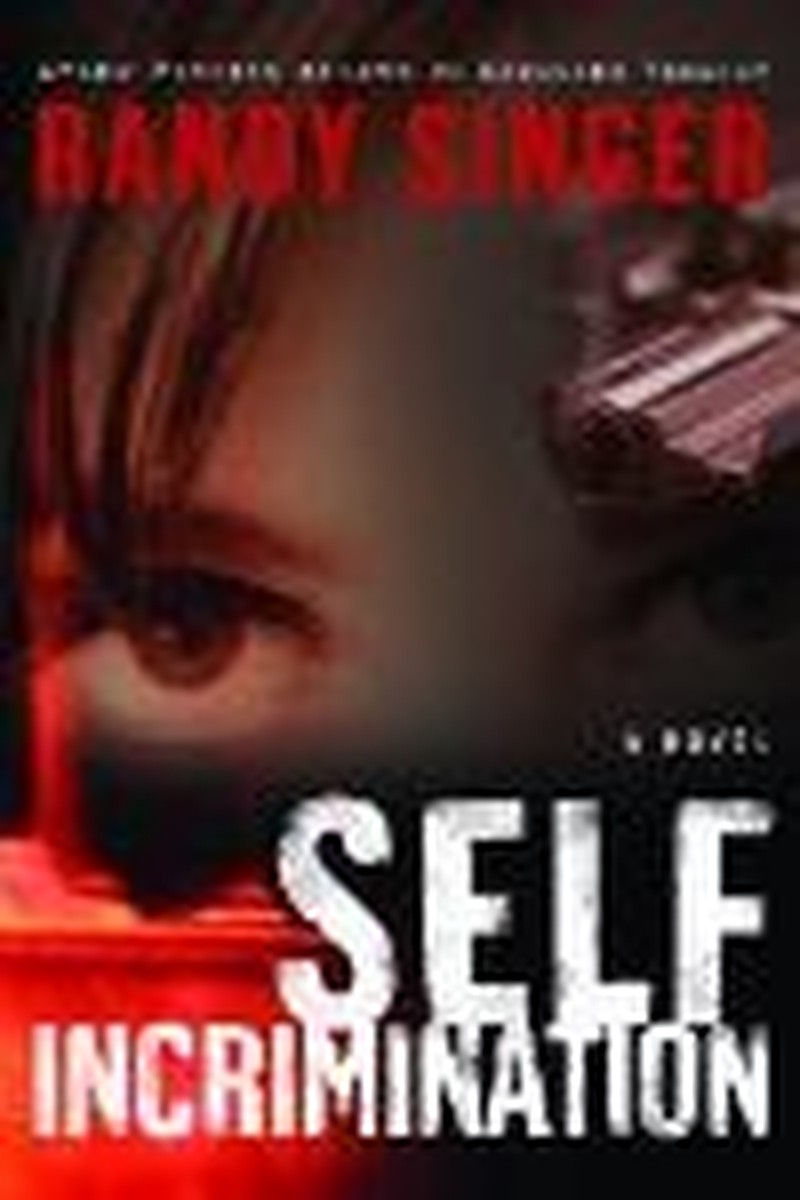 Title:  "Self Incrimination"
Author:  "Randy Singer"
Publisher:  WaterBrook Press
Randy Singer takes it in stride when reviewers compare his legal thrillers to John Grisham's. He didn't set out to emulate the perennial best-selling author, but Grisham is one of his favorites. Having read all of both men's novels, I see some real parallels – appealing characters, believable plots, intriguing twists, a touch of humor, and satisfying resolutions. Nothing contrived or manipulative, nothing bizarre. Just solid stories that entertain and challenge the imagination.
"Self Incrimination" (WaterBrook Press, 2005), Singer's latest title, stars freshman defense attorney Leslie Conners whose courtroom debut is a doozie. Her challenge? Defend Tara Bannister, a testy teenager who confesses to killing her abusive step-father. Leslie has a tough time getting to the bottom of the truth when Tara's confession doesn't add up. Law school hadn't prepared her for anything like the roller-coaster ride of Tara's trial.
The novel combines several elements to give it a unique quality. Singer writes in first person point-of-view, from the perspective of his female protagonist, and in present tense. That's right – a male writing as his female lead, telling past events in present tense. I had to get used to the present tense narrative, but Singer makes it work quite well.
"I knew this book would be risky for a few reasons," said Singer in reference to the unusual style. "First person is always tough because it limits your plot options. Second, I knew that writing first-person female was really upping the ante. Then I decided to go double-or-nothing one more time by writing first-person female and present tense."
As I said, he puts it together with panache. And Singer reports that most female readers have admitted he credibly represents the female point of view.
The second major story line follows Leslie's wedding plans and how discovery of her rare heart condition pummels her with fear and threatens to sabotage her relationship to fiancé Brad Carson. Leslie is a Christian. Brad is not. Of course that element torques up the tension. Singer once told me he sees his novels as 400-page tracts. Still, he is skillful at weaving the Gospel seamlessly into the fabric of the story.
A scene in which Leslie persuades Brad to visit a church service with her exemplifies Singer's humor at its best. It begins thus:
"There's a sign for visitor parking," I point out.

Brad scoffs. "If we park there, they'll jump us before we can get out of the car. We'll have do-gooders and fundraisers knocking on our doors every night for a month." The Viper is now being waved into a grassy field since all the regular lots are full. "Remember, Leslie, whatever you do, don't put your address on anything."

"You're so cynical, Brad Carson. This is a church."

"And a big church that undoubtedly has lots of debt" – Brad is weaving his way through the grass, trying not to bottom out – "and evidently needs a new parking lot. No addresses, Leslie."
"Explicit evangelism [in fiction] is really a tough issue," said Singer. "Perhaps the author who has done it best is John Grisham in "The Testament." What a beautiful and compelling example of a life changed by Christ, yet it didn't feel at all preachy."
Randy Singer comes a lot closer to preaching a sermon than John Grisham will likely ever do. But he still gives us a fun story we wouldn't hesitate to recommend to friends, believers or not.
Singer's first novel, "Dying Declaration," won the 2003 Christy Award for best Christian suspense novel. Like Grisham, his experience as a trial lawyer serves him well in crafting legal thrillers. Somebody should tell John Grisham he needs to read Randy Singer. I'm confident he'll enjoy Self Incrimination. And he might pick up a few pointers.

© 2005 AgapePress.  All rights reserved.  Used with permission.