Readers May Feel Cheated With Dekker's "Skin"
Robin Parrish

Infuze Magazine

2007

19 Apr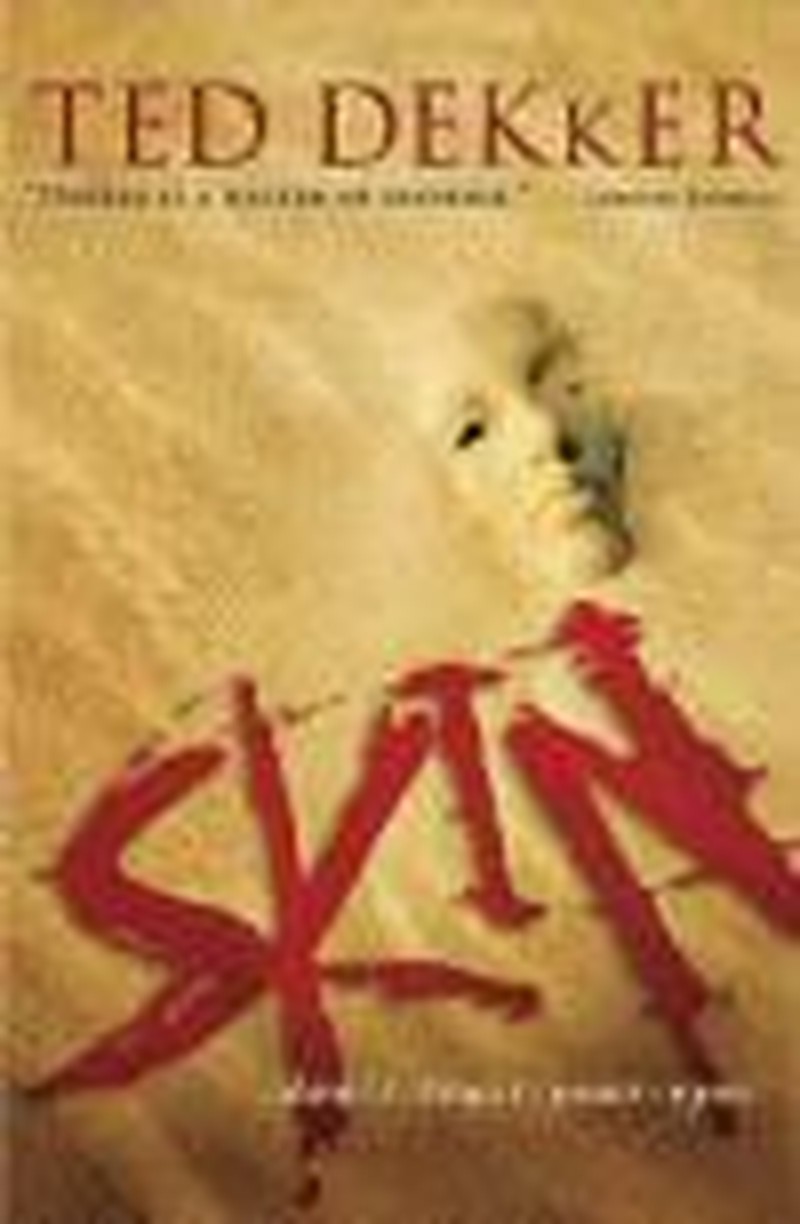 Author: Ted Dekker
Title: "Skin"
Publisher: Thomas Nelson
Whatever you think "Skin" is about, I can pretty much guarantee you that it's not.
Once again, Ted Dekker defies expectations and draws us into his singular mind with his latest pulse-pounding thriller. The plot – or as much of it as I can safely describe – centers around a group of five strangers who get thrown together in a terrifying thunderstorm in a small city in Nevada called Summerville, and quickly find themselves the prey of a demented serial killer. Longtime fans will feel shades of "Thr3e" and "House" within this extended cat-and-mouse game, but then again, this is Ted Dekker, so nothing is what it seems on the surface.
And that very theme – seeing beyond the surface – is the idea that propels "Skin" forward. The serial killer wants our group of strangers to choose which one among them is the ugliest, and kill him or her. If they fail to comply, the killer will murder ever-greater numbers of Summerville's townsfolk. But how the killer defines "ugly" is at the heart of this twisted game. Is he concerned with physical looks? Or what's underneath?
The killer calls himself Sterling Red. (Hmm, some of Dekker's most recent villains were Marsuvees Black, Barsidious White, and now Sterling Red ... sensing a pattern?) And he's got a big grudge against our five characters, even though they cannot find a connection with one another on their own. That said, all five of them are the products of painful, traumatic childhoods, and now count among the walking wounded as adults, hiding deep scars within. They'll have to find out where their histories converge if they hope to derail the madman who seems to be a step ahead of their every move. ...
"Skin" is very fast-paced, with all of the novel's action playing out over just a few days' time. Dekker does his usual terrific job of keeping the action moving along while asking the deeper questions that you'll be pondering long after the action has ended. Full of unexpected twists, it's quite the head-scratcher and you'll be wondering up until the final page if you've really got it all figured out.
"Showdown" and "Saint" fans hoping for the next chapter in the "Project Showdown" saga will be disappointed; even though "Saint"'s conclusion left readers believing that those characters might turn up next in Nevada, they're nowhere to be found in "Skin." Instead, "Skin" is more of a stand-alone suspense/thriller (though it does tie in with the "Circle Trilogy" and "Project Showdown" in some very clever, very subtle ways toward the end).
For all that "Skin" does right, I found in the end that I couldn't count it among my favorites of Dekker's works. It was unpredictable and exciting enough to hold my attention, but the ending features a gigantic reversal that basically sweeps away all of the rules that the preceding three-hundred-and-some pages spent setting up. You'll keep reading to find out the truth behind "Skin," but when you arrive at it, you may end up feeling a bit cheated.
But it's still a ride worth taking, especially for the faithful. And the underlying message at its core is one of Dekker's most profound to date.


© 2007 Infuze Magazine. All rights reserved. Used with permission.