"Relentless" Thriller Keeps Up a Tornadic Pace
C.J. Darlington

Infuze Magazine

2006

13 Jul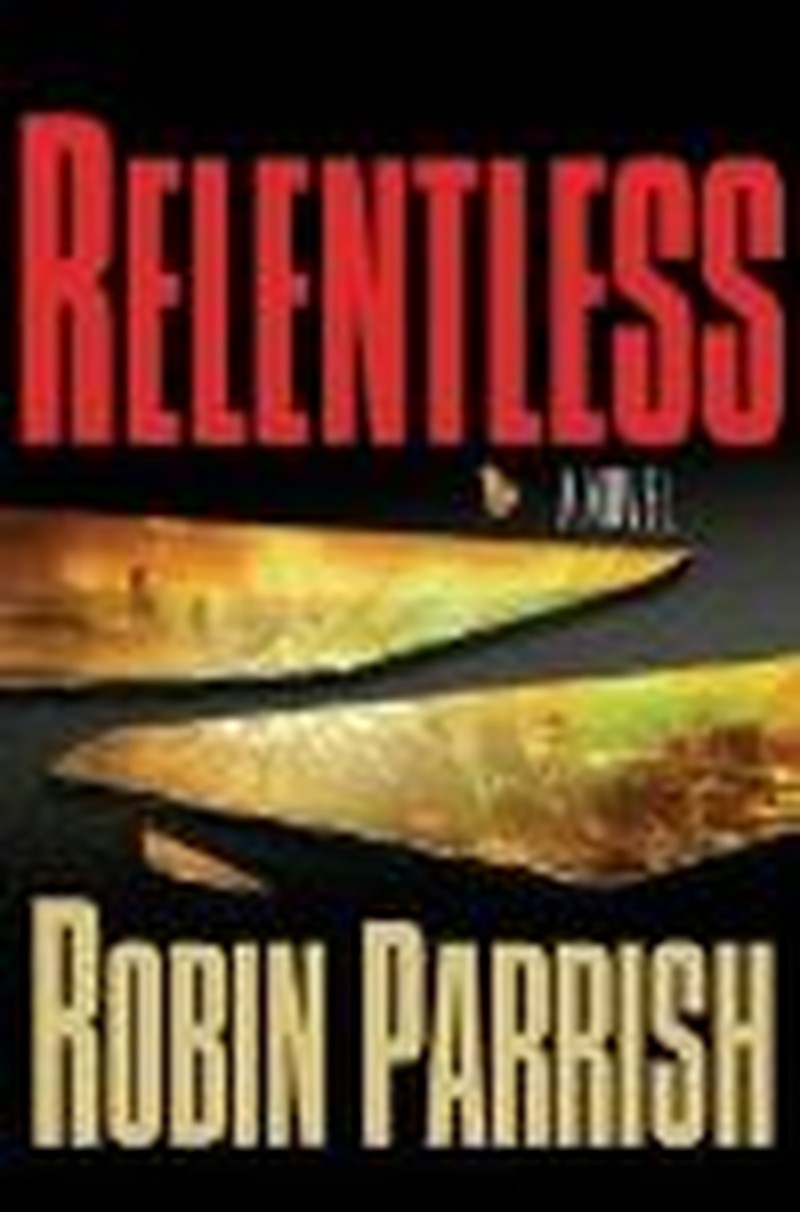 Author:  Robin Parrish
Title:  "Relentless"
Publisher:  Bethany House

Collin Boyd's life is unremarkable – his job, his apartment, even his clothes. But everything changes when he switches bodies with Grant Borrows. In one terrifying moment his entire identity vanishes, and he has no idea how or when it happened. All Collin knows is that when he stepped off the LA Metro bus, he became a new man. Now his name is Grant Borrows, a man with an entirely different physique, lifestyle, and bank account. And someone is trying to kill him and those he loves.
Running for his life, Grant rescues his sister, Julie, but she doesn't recognize him. When he finally convinces her he really is her brother, together they begin a quest for answers. Just who is Grant Borrows? How is he able, when provoked, to manipulate objects with his mind? And why won't the strange gold ring he's wearing come off?
It's only when Grant and Julie discover others who've experienced the same "Shift" that Grant experienced, that the puzzle pieces start dropping into place. Those Shifted have several things in common. They all wear rings like Grant's, and they all have unique abilities. From photographic memories, mathematical prowess, to the ability to convince others they're seeing things. But the real question for Grant is: why has this happened to any of them? And could Grant really be the one called the Bringer, prophesied about some 7,000 years ago?
Robin Parrish has been compared to Ted Dekker, and I can see the similarities. They both know how to create vivid and imaginative plots. Both can hook readers on page one and never release them until the last paragraph. But frankly, I enjoyed Parrish's writing style even better than Dekker's. Where Dekker often seems to thrive on shock value and how far he can push the envelope of violence, Parrish shows a little more restraint, which I appreciated. There's just enough backstory woven in that we understand and care for the characters, but not so much that it bogs anything down. Grant Borrows is the type of guy you want to root for, and his villains you want to hate. But then again, looks can be deceiving as to who's a villain and who's not. ...
Bending genres, "Relentless"' speculative plotline is almost sci-fi or fantasy in ways, but it could also be classified as an edgy suspense/thriller. As many Infuze readers know, the story upon which this book is based originally appeared at Infuze as a serialized novel called "Prodigy." The finished product does sometimes have a serialized feel as practically every other chapter ends with a twist, which makes for fun reading indeed. And although it might seem slightly muddy in the middle when Grant tries to grasp the reality of what's happening to him, this may have been an intentional way of mirroring Grant's own confusion.
There's a reason why this novel is titled "Relentless." With each page I found myself sucked deeper into the vortex of "Relentless"' tornadic pace, never knowing for sure what was around the bend. This is blockbuster movie material, folks. And lucky for us it's also Book I of a trilogy. Laden with adventure and intrigue, you're sure to be begging Robin Parrish for the second installment, due next summer.




 © 2006 Infuze Magazine.  All rights reserved.  Used with permission.