Resources for Celebrating the Twelve Days of Christmas
Martha Zimmerman

Author

2004

14 Dec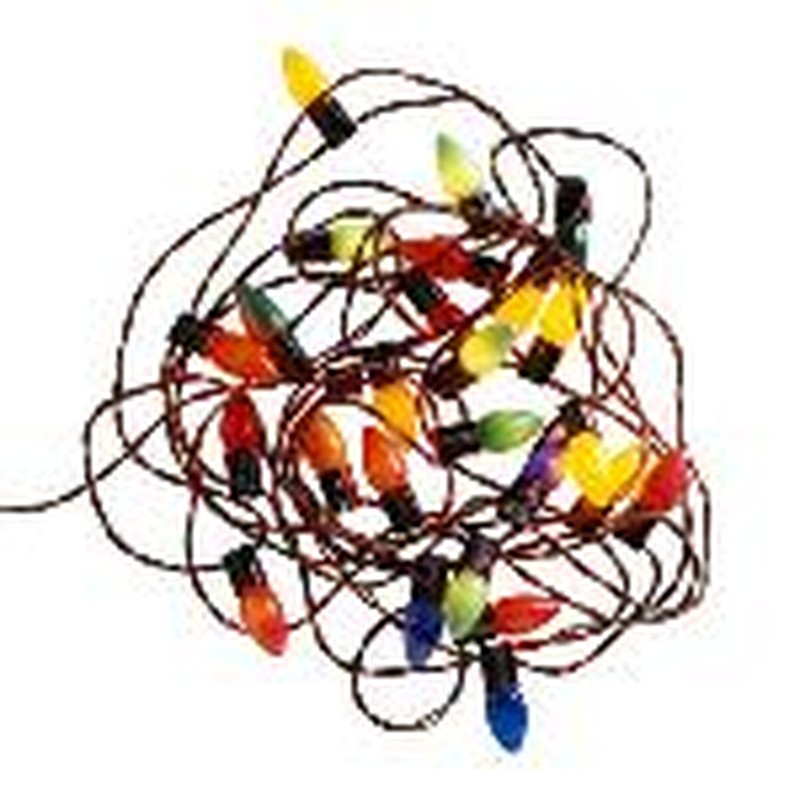 All of the pre-Christmas parties, programs and concerts are over. Many people have very little scheduled and have extra time off from work. Often they feel a letdown and are lonely.
Your house is already decorated.
You probably still have some of your Christmas baking.
The Bible says, "The star stopped over [the house] where [Jesus was]" (Matthew 2:9, Phillips). If you have invited Jesus into your home, ask yourself, "What's it like because He is here?"
When the angel appeared before the shepherds, they were out in the fields caring for their sheep. Who are your sheep? How are you caring for them?
The angels announced the good news of Jesus' birth to the shepherds. It is always wonderful to hear the Good News. Who first told you the good news about Jesus?
The shepherds told everyone about what they experienced. Tell your friends and neighbors your story as you have experienced Jesus.
Twelve Ideas for Celebrating
1. Write or telephone the person who first told you about Jesus and say, "Thank you."



2. Call your church office and ask for the name or names of newcomers to your church. Invite them over for an evening to get acquainted.



3. Do you have new neighbors? Is there someone the Lord has been nudging you to reach for Him in your office or workplace? Invite them in for an evening or to a Saturday morning breakfast or brunch.



4. Invite a friend or a family to go skating or cross-country skiing. Afterward, warm up around a fire with pizza and some Christmas goodies. Share your story of what Christ's birth means to you.



5. After dark, take a senior citizen on a drive to see outdoor lighting displays and then to your home for simple refreshments.



6. Invite your children's Sunday school teachers for a meal or evening dessert party.



7. Visit an art museum to see the great paintings of the Nativity.



8. Invite an international student to your home. Many are not able to return to their homes and so have nowhere to go over this long holiday. They are eager to learn about our culture and are open to hear about our celebration of Christ's birth and how it makes a difference in our lives.



9. Take a photo, slide or video of the family in the same place every year. Watch how the children grow! They will love it! Our children are always eager to view family photo albums and videos. Take an evening to remember your family history with stories and pictures.



10. If you are a young single, invite a senior single out for brunch or lunch after church. Share your reasons for continuing to celebrate Christ's birth. Invite your new friend to share Christmas memories.



11. Read a story together as a family. Some suggestions are:

• Leo Tolstoy, "Where Love Is, There God Is." Martin, a shoemaker, wondered how he would receive Christ if He came to his door.



• Henry Van Dyke, "The Other Wiseman." Artaban, on his way to see the newborn king, stops to help a sick man. When he arrives at the meeting place, his friends have already started the journey. Great time to read this story!



• Barbara Robinson, "The Best Christmas Pageant Ever." Some unusual children take part in a church's traditional Sunday school Christmas program.

12. New Year's Eve and Day — Pass out paper, pencils, and envelopes for each person to write a personal goal for the new year. Write the name on the envelope. Insert the goal and seal the envelope. Collect the envelopes and store them in a jar or box in a safe place. Next year, distribute the envelopes to their owners. Repeat each year.
Share answers to the question "What was the best thing that happened to you this year?"
Unwrap a large family calendar. Mark with red marker all of the known special events for the year ahead: birthdays, anniversaries, family celebrations suggested in this book, and vacation dates.
Recipes for Easy Entertaining
Oven Omelet
Brown:

Bits of ham (or cooked bacon)

2 or 3 green onions

Green pepper

Mushrooms

Broccoli

Sprinkle in an 11×7 1/2×2 baking dish.

Beat:

9 eggs

2 tablespoons half & half

1/4 teaspoon salt

Pour beaten mixture over contents in baking dish. Arrange tomato slices over the top. Sprinkle 1/4 cup Parmesan cheese over the top. Bake uncovered at 325° F for 25 minutes. Garnish with sour cream and black olives.
Cheese Spread
1 lb. margarine

1/2 lb. sharp cheddar cheese

1/2 teaspoon paprika

3 oz. grated Romano cheese

1 teaspoon Worcestershire

pinch of garlic powder

Have all ingredients at room temperature. Beat slowly with an electric mixer. Spread on bread and broil. (Can be frozen in small containers.)
Hot Cranberry Drink
Combine:

1 lb. fresh or frozen cranberries

2 sticks cinnamon

6 whole cloves

Cover with water. Boil 10 minutes. Strain through a cloth.

Add:

6-oz. can frozen orange juice

6-oz. can frozen lemonade

To one cup of this concentrate add:

4 cups water

1/2 cup sugar (or less)

Heat and serve. Concentrate will stay fresh in refrigerator.
Hot Spiced Apple Cider
Heat cider (do not boil) with a stick of cinnamon and 6 whole cloves. Simmer 10 minutes. Remove spices. Float thin slices of orange and lemon for a nice flavor.
---

Excerpted from: "Celebrating the Christian Year" by Martha Zimmerman, Copyright © 1994, Martha G. Zimmerman. ISBN 1556613490. Published by Bethany House Publishers
Used by permission. Unauthorized duplication prohibited.