Rick Warren Reaches Out in Print, Over Internet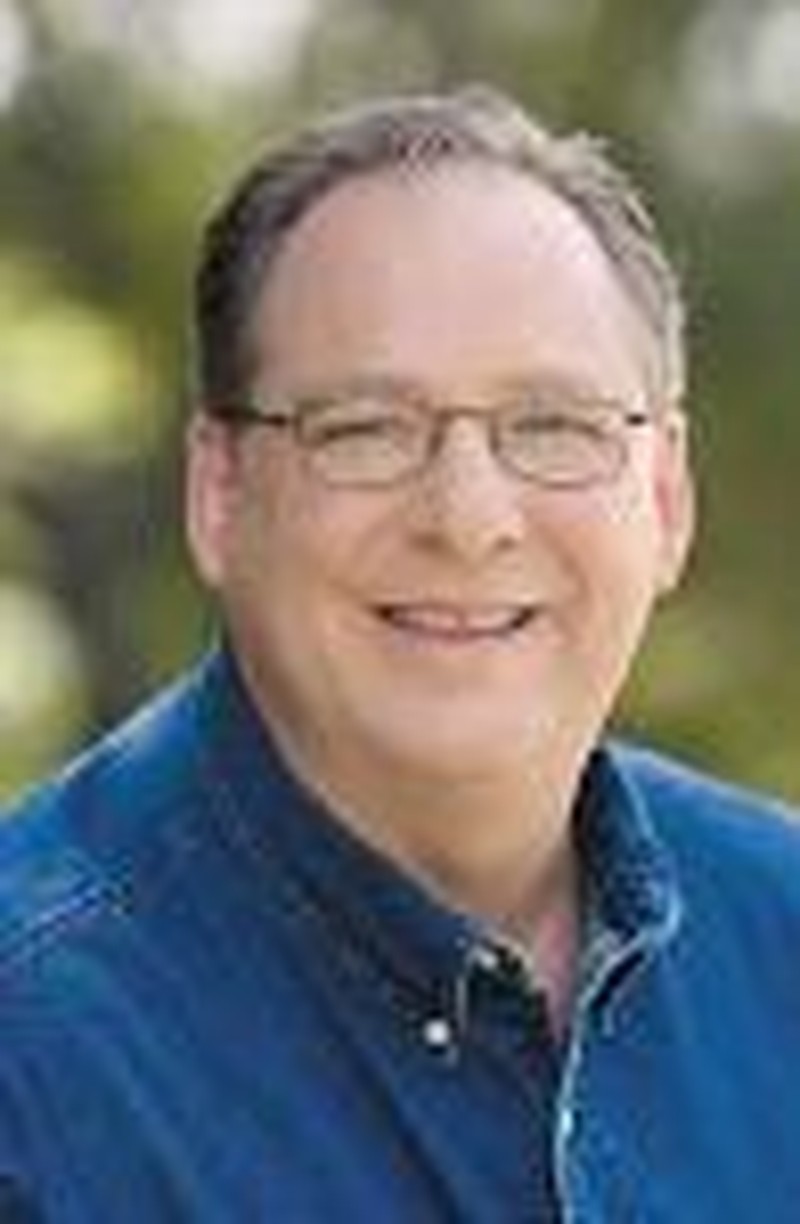 LAKE FOREST, Calif. — Before his junior year in high school, the Rev. Rick Warren knelt in a cabin at summer camp. "God, if you're really alive, I want to know you," he prayed. The response? Nothing he could hear or see. "No thunder, lightning," Warren said. But it didn't deter him.
Some three decades later, Warren writes nonfiction best sellers and leads one of the largest evangelical congregations in America. His "The Purpose-Driven Life" has hovered on the New York Times hardcover advice best-seller list for more than 25 weeks. The Saddleback Church he pastors near Los Angeles shot from seven at its founding in 1980 to the more than 17,000 who currently crowd into six weekend services. He has been a guest in the George W. Bush White House.
The secret of his preaching and publishing success? Warren sees himself as a communicator, as someone able to transmit the mysteries of the faith to ordinary 21st-century people.
"I am in essence a translator," Warren said in a recent interview at Saddleback. "I love to challenge myself to teach theology to non-theological people, without telling them it's theology and without using theological terms."
Those who hear and read Warren believe he makes his message not only clear, but relevant.
Paul Wilkes, author and program director for Pastoral Summit, a North Carolina-based organization dedicated to strengthening individual churches, said Warren is "understandable to people. There's a hunger in people's hearts he ... has an insight into." He "really hits people where they live."
"I think he is one of the best teachers in the world," said Matt Moser, a church worker from Zurich, Switzerland, who was among the thousands of pastors and church leaders at a recent "Purpose-Driven Church" conference at Saddleback. Moser especially appreciated Warren's ability to connect with unbelievers.
There's preaching in Warren's blood. One ancestor studied under the great 19th century English evangelist Charles Spurgeon and came to America as a circuit-riding preacher, Warren said. And Warren's father was a minister. But the mega-church pastor made clear he never intended to follow in the steps of his preaching forbears.
Growing up in small-town Redwood Valley, Calif., Warren liked the challenges and opportunities of leadership, serving as class president several years. His keenest interests were politics and government, he said. While a sophomore in high school, Warren won an appointment to serve as a page in the U.S. Senate.
The summer before he was scheduled to go to Washington, Warren took a job as lifeguard at a Christian camp. Observing lives of faith he sincerely wanted to imitate, Warren said, he decided to have a talk with God. And despite the lack of proof anyone was listening, the future pastor's life began to change. No longer interested in politics, he turned down the chance to work in Washington.
Warren started a Christian prayer group at school, then started getting invitations to speak in churches. He sidestepped, not marched, into ministry. "I just kind of veered in that direction," Warren said.
After graduating from California Baptist College, Warren left for Southwestern Baptist Theological Seminary in Fort Worth, Texas. While in Texas, Warren wrote the country's 100 largest churches to find out what made them grow. He decided a key factor in developing healthy churches is continuity of leadership.
The conclusions of his research mirrored his own longing. If he could only stay wherever he went, Warren promised, "God, I'll go any place in the world."
And though he and his wife Kaye wanted to go overseas, they felt the divine answer was no. Spending their last $1,000 on a U-Haul, the couple headed back to California, hosting the home Bible study in January 1980 that would eventually mushroom into Saddleback Church.
Besides shepherding his own flock, the Saddleback leader reaches out to other ministers. On his "Pastors.com" Web site Warren offers an e-mail newsletter, "Rick Warren's Ministry Toolbox." His e-mail ministry tips reach some 83,000 church leaders weekly. "I love to pastor pastors," he said.
In the second half of the 1990s, Warren took on the IRS when he saw a chance to impact the lives of his fellow pastors across the country. Like many other clergy, Warren had claimed a housing deduction under a parsonage allowance that gives ministers a tax break on their homes. After auditing several of the pastor's returns, the IRS assessed Warren's home at what he insists was well below its actual value, ruling that he had excluded too much money from his taxable income.
Believing the tax law unclear and that he was not the only one to suffer from its vagueness, Warren mounted legal challenges and won. Later, when the government appealed, the appeals court challenged the constitutionality of the parsonage allowance itself. But after President Bush signed the Clergy Housing Allowance Clarification Act into law in May 2002, the appeal was dismissed.
For Warren, the fight wasn't about money. "I'm going to take this to court on behalf of every pastor in America," he said. "I was doing this for the other people."
Even with the national prominence, the Saddleback pastor insists his love is the local church and his goal is not fame, but positive spiritual influence.
"I'm still dealing with the day-to-day things that pastors go through," Warren said. "I'm not a bureaucrat ... I'm a spiritual entrepreneur."
©2003 Religion News Service