Secrets of a Mid-Life Mom
Jane Jarrell

Author

2004

7 May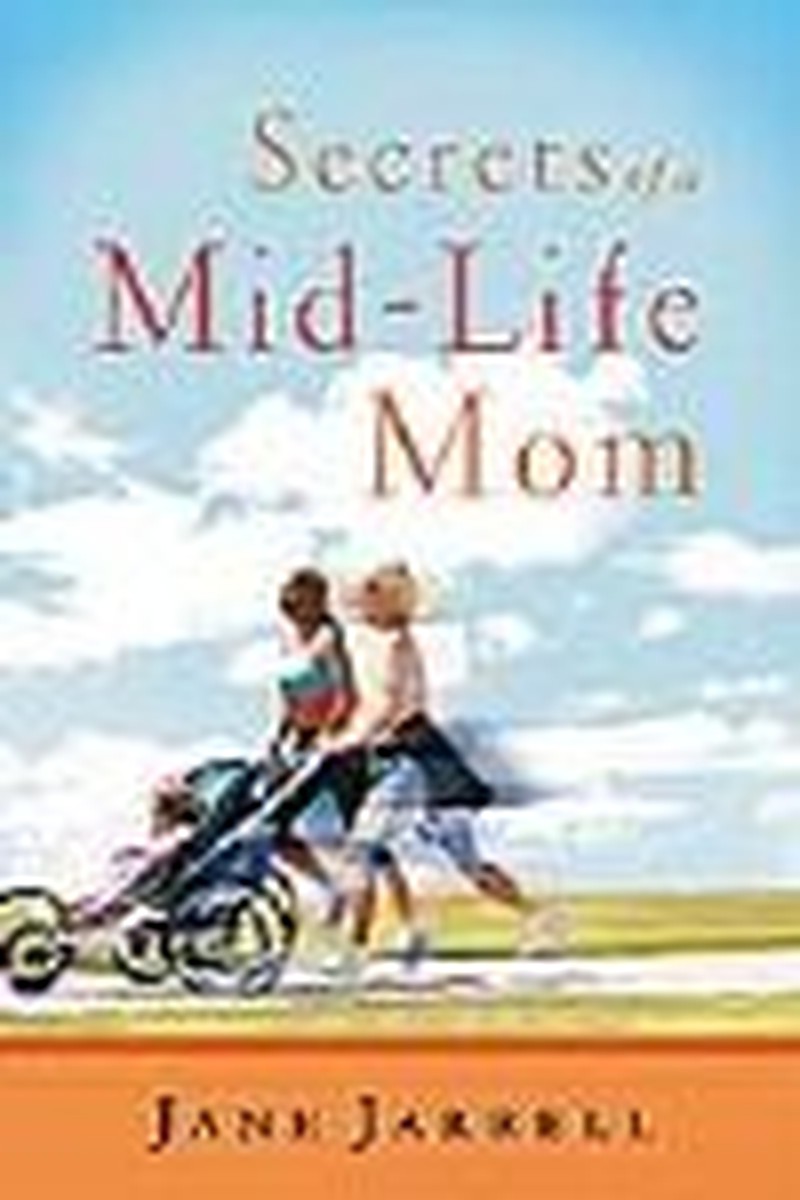 Peace in the Process:  Secrets for Finding Peace
The stresses of life can really get us down and rob us of our peace.  What are the things we worry about?  How about what don't we worry about?  Bills, kids, deadlines, housework, what to have for dinner – things can pile up so high that we're no longer getting a good night's sleep, our dentist tells us we're grinding our teeth, and we snap at our husband's slightest infraction.
Pursuing peace becomes a priority at mid-life, when change comes at the speed of light.  We experience changes in our parents, changes in our rapidly growing children, changes in our relationships, changes in our emotions.  Just the other day I saw a bill-board that read, "Uncertainty is certain.  Fear is optional."  I would alter that a bit:  "Change is inevitable, peace is optional."
The word "peace" makes me think back to summers when I was young.  Catching fireflies, late night trips to Dairy Queen, sitting on the screened-in porch listening to crickets chirp.  Summertime, three-day weekends, and holiday breaks can be cues from the calendar to slow down, plop on a porch swing, and sip a tall glass of lemonade.  Or lounge by the fireplace with a mug of hot chocolate.  School's out, schedules are relaxed, and recreation is the order of the day.
But our need for peace isn't limited to vacation time.  Only be slowing down every day do we make time for one another.  Only by stopping long enough to observe our surroundings can we bring form and meaning to our lives, and make the small adjustments needed to stay on course.  Only by shutting out all distractions and focusing solely on God can we create the time and space for Him to work in our lives.  Our kids need this kind of pause, too.  Regular rest for the spirit is needed for their healthy growth, just like sleep, fresh air, and good food.  And just as our children depend on us for three meals a day, they also need us to prepare peaceful spaces for them in the midst of their hurts, embarrassments, and the business of growing up.
When we create a haven of security and serenity – be it in a quiet room, by means of a simple ritual, or even in the space of a quick moment – we make room for their little spirits to grow.  I do not want Sarah to experience life as a fifty-yard dash from one thing to the next.  I don't want her bombarded with noise, information, and media messages – to be pulled along on a current of activity and stimulation.  I want her to learn the importance of being, and the joy of simply sitting in God's presence.  I want to teach her to live in peace, not to be in constant pursuit of it. 
The apostle Paul put it perfectly when he said, "Do not be anxious about anything, but in everything, by prayer and petition, with thanksgiving, present your requests to God.  And the peace of God which transcends all understanding, will guard your hearts and your minds in Christ Jesus" (Philippians 4:6-7).
Now I'm not theologian, but my experience is this:  peace is the one thing that God always seems to give to me when I ask.  Everything can be in chaos, but a few minutes spent humbly confessing and petitioning our Lord never fails to lead to that sense of peace which surpasses all understanding.  Many of my mid-life mom friends agree:  When asked how they find peace, they each stated that regular time with God is the only way to peace.
Growth Spurts
Sarah's last month of preschool raised all sorts of emotions in me.  I was struck by how fast she was growing.  Honestly, never have I seen life pass so quickly and visibly.  I literally saw time move as her curly hair grew and her delicate fingers lengthened – and in myself, as my "smile lines" deepened.
Now we faced the last summer before kindergarten.  This had to be the Best Summer Ever.  That's when panic hit.  Exactly how would I have time to write, speak, style photos, and tend to our household – all while providing the Best Summer Ever?  After all, I was a part-time working mom who actually needed to sleep once in a while.
So, I began to plan:  Art camp for this week, Vacation Bible School the next week, another VBS two weeks later, the community pool.  Of course, I also must teach her values, pray regularly with her, visit the library once a week, and, oh yes, make homemade popsicles.
Just listing the summer to-dos flat wore me out.  After swallowing an aspirin, I reminded myself that this growing girl needs a mom full of peace, a mom who cares and encourages – not one about to collapse under the pressure of providing "the best."
Any of this sound familiar?  Do you struggle with expectations that rob you of peace?
The Danger of Expectations
I found out the hard way that expectations can be real peace-destroyers.  Part of my summer goals was that Sarah would learn to swim.  As the season approached I connected to my mommy network.  A mom told me about a swimming teacher that had taught swimming for twenty-some-odd years.  Not only that, she was a child psychologist.  Perfect, I thought.  I spoke with Miss Kathy and explained Sarah's fears.  For Sarah, getting her face wet was huge.  The thought of going under water evoked a Titanic-sized terror.  Miss Kathy assured me she had seen this before.  All would be fine and she would teach Sarah to swim.
We gathered state-of-the-art goggles, a swimsuit cover-up, and fashionable flip-flops, and arrived at Miss Kathy's backyard pool.  Parents had instructions to stay in chairs on the porch, a distance away.  When it was Sarah's turn to get in the water, she froze and then explained, in a most logical manner, that she simply did not get her face wet.
The next day would prove better, surely.  Again, we arrived with gear in hand.  I reported to the chairs behind the line, and Sarah joined the children at poolside.  I had to assume my semi-stern, it-will-be-okay expression, all the time singing to myself, peace like a river, and peace like a river.  All the kids lined up.  Then it was Sarah's turn.  She politely looked at Miss Kathy and once again explained that she was not getting in.  Miss Kathy insisted.  This went on for several minutes and suddenly Sarah burst into tears and ran to me.
All the way home Sarah explained that she will never go back, and why in the world had I thought to sign her up for lessons?  I felt the same way.  What were my expectations all about?  I realized they had nothing to do with Sarah – they were all about me.  And based on what I knew about Sarah, they were completely unrealistic.  She will learn, I told myself; we will just keep trying until she does.  In fact, I do not even remember how old I was when I first learned to swim.  It wasn't until I examined my expectations and let them go that I experienced peace.
Our Complicated Lives
Another thing that robs us of our peace is the lack of simplicity in our lives.  This is not a new phenomenon.  Look at what Anne Morrow Lindbergh wrote back in the 1950s:
I mean to live a simple life … but I do not.  I find that frame of life does not foster simplicity. …  The life I have chosen as wife and mother entrains a whole caravan of complications.  It involves a house in the suburbs and either household drudgery or household help.  It involves food and shelter, meals, planning, marketing, bills and making the ends meet in a thousand ways.  It involves the butcher, the baker, the candlestick maker but countless other experts to keep my modern house with its modern "simplifications" functioning properly.  It involves health, doctors, dentist, appointments, medicine, vitamins, trips to the drugstore.  It involves education, spiritual, intellectual, physical, schools, school conferences, car-pools, extra trips for basketball or orchestra practice; tutoring; camps.

It involves clothes, shopping, laundry, cleaning, mending, letting skirts down and sewing buttons on.  It involves friends: my husband's, my children's, my own, and endless arrangements to get together, letters, invitations, telephone calls and transportation hither and yon.  My mind reels with it.  What a circus act we women perform every day of our lives.  It puts a trapeze artist to shame.1
I'm not even going to try to tell you how to simplify your life.  There are whole books written about it.  But honestly, what would you choose to delete?  The elements of our lives we might want to eliminate – illness, housecleaning, parent-teacher conferences – we can't.  The things we could get rid of, like ballet lessons and mom's night out are things we want to keep.  I think we are going to have to learn to find peace not by simplifying our lives, but right smack in the middle of our busy-ness.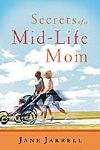 Excerpted from "Secrets of a Mid-Life Mom," copyright 2004 by Jane Jarrell. Used by permission of NavPress/Pinon Press. All rights reserved. For copies of the book visit www.navpress.com.
Jane Jarrell, an over-forty mother of a daughter in elementary school, is a popular radio, TV, and conference speaker.  She is a charter member of the MOPS National Speakers Bureau.  She has authored eleven books, including "Mom Matters."  Jane and her family make their home in Richardson, Texas.