Singularity Steps Toward Sci-Fi Territory
Glenn McCarty

Crosswalk.com Contributing Writer

2013

16 Aug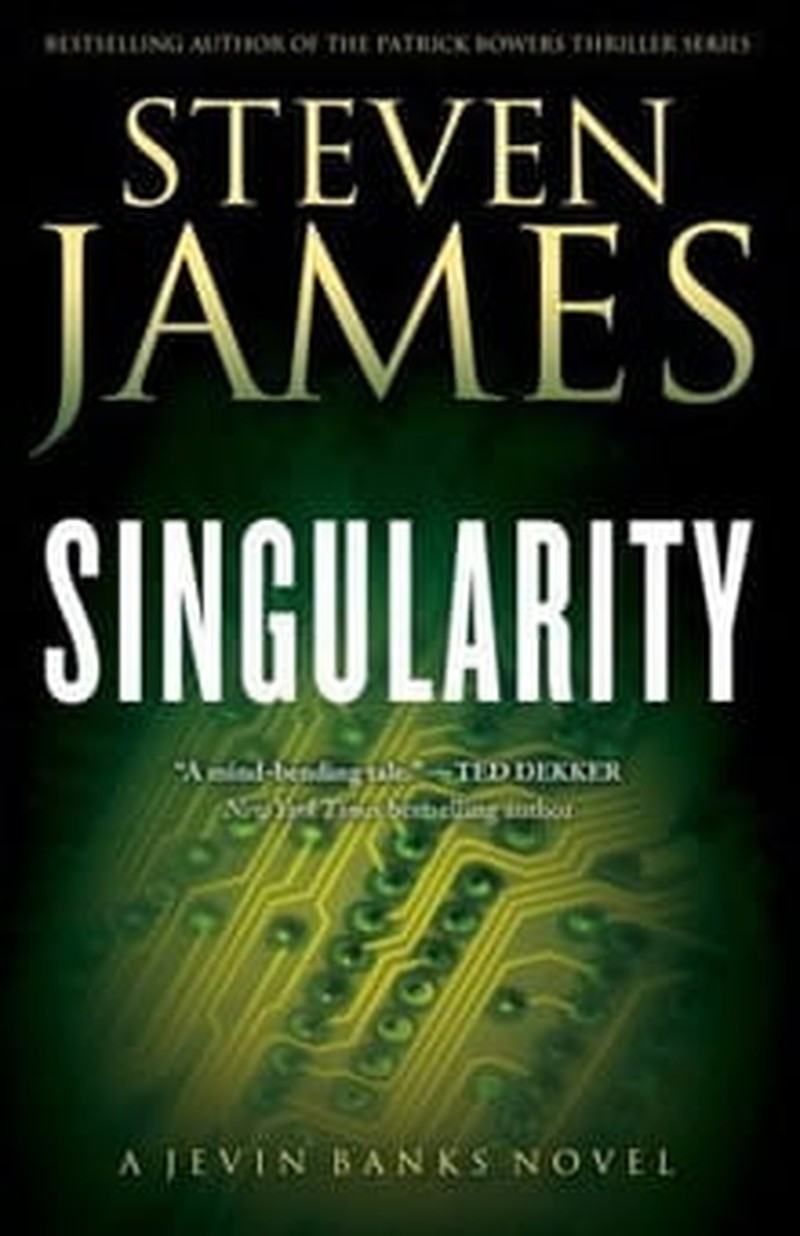 Author: Steven James
Title: Singularity
Publisher: Revell
Last fall, acclaimed suspense-master Steven James introduced a new character to fans already acquainted with his Patrick Bowers series of crime thrillers. Jevin Banks was a Las Vegas illusionist and recent widower still reeling from the suicide of his wife and death of his children. In Placebo, Banks was taking a break from the illusion trade to host a television show devoted to exposing fraudulent endeavors when he stumbled upon a conspiracy involving a billion dollar pharmaceutical company's forays into telepathy and mind control. This new series represented a step into more sci-fi territory for the traditionally crime-minded James, and the opener was a doozy.
When Singularity opens, Banks is back in business as an illusionist performing on the Strip. He's in the Philippines assisting a friend and fellow illusionist with an escape stunt involving cobras and a coffin when something goes wrong and the illusionist is killed. Convinced he was murdered, Banks plunges into an investigation that returns him to RixoTray Pharmaceuticals, the shady company from Placebo, as well as a top-secret Department of Defense program involving unmanned drone bombers controlled by the human mind. The primary conflict involves the ruthless assassin Derek Byrne and his assistant Calista Hendrix, both of whom are interested in another of RixoTray's projects, this one involving technological singularity.
Brief explanation of singularity – it's the theory, posed in this TED talk and explored in this Time magazine article, that in a certain number of years, computers will be so embedded in human life they'll have the ability to function independent of any human control. It's AI – artificial intelligence – on a Terminator scale. It's also called transhumanism, and its proponents suggest it could help humans live well into the hundreds. Byrne and Hendrix are both interested in using technology to extend their lives indefinitely, and don't care who they dispatch on the way there. As the middle part of a longer series, this novel does achieve resolution, but not enough so we can't see where further peril lies ahead for Banks, an earnest, conflicted lead.
If all this sounds like Michael Crichton-type territory, Singularity does bear a resemblance to the science-run-amok drum which Crichton beat so effectively for much of his career. Unlike Crichton, however, James is more interested in exploring the philosophical questions, as opposed to the scientific ones. As a result, Singularity is notable more for the greater depths of the main and supporting characters it plumbs, rather than the issue in question. That's only a slight let-down, since the book is such a fun ride to take.
As in his Bowers books, James creates colorful side characters as enjoyable to read about as the plot's twists and turns. Characters like Xavier Wray, Banks' effects wizard and a conspiracy theory junkie who lives in an RV and carries a Taser named "Betty," and Fionna McClury, a hacker and homeschool mother of four, make their scenes a treat.
Singularity doesn't lack for thrilling moments, with a foray into the mythical Area 51 topping the list. Fans looking for James' trademark thoughtfulness, spiritual questioning, and of course, rock-solid pacing will find all that and more. But those looking for a straight-up sci-fi cautionary tale might not get what they're looking for. The design of the plot could leave a smidge more room for investigating the singularity movement, as Daniel Wilson's fine Robopocalypse did a few years back. Nonetheless, Singularity does provide enough food for thought to be a terrific read, and to serve as an introduction to a movement that's only going to receive more attention in the years ahead.
*Singularity will be released November 1, 2013
**This Article First Published 8/16/2013