Sisterchicks do the Hula!
Robin Jones Gunn

Author

2004

16 Apr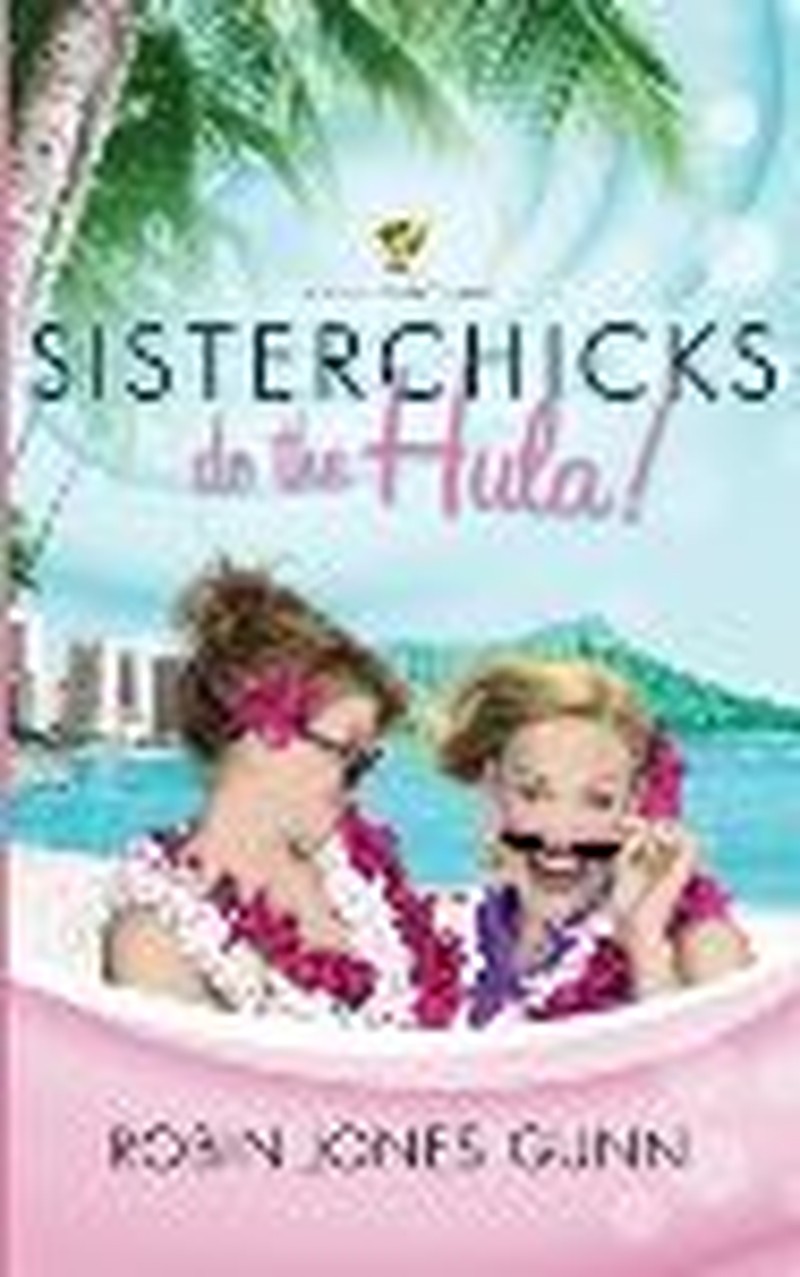 The day Laurie called me she was in New York.
I was in the garage, mopping up psychedelic puddles of Rocket Pops.  Our ancient freezer had coughed its last icy breath sometime during the night, and the entire summer supply of Little League frozen confections was forced to seek alternate accommodations.  Unfortunately, the Popsicles tried this on their own and met with disaster.
"Gabe has meetings all afternoon," Laurie said, after I recovered from the shock of hearing her voice in the middle of my mess.  "I know it's last minute, but I'd love to drive up to see you."
"Are you sure?"
"Yes, very sure.  If it's not too inconvenient."
I warned her about the Popsicle massacre.  "And it'll take you a couple of hours.  Are you sure you want to drive?"
"Yes, I love to drive.  Remember?"
I smiled.  Yes, I remembered.  Laurie had a passion for the open road.  "Are you going to rent a convertible?"
"You know it!  Now don't go to any trouble."
I hung up the phone, rinsed my permanently cherry-scented mop, and frantically began clearing the rest of my humble abode like Tigger on steroids.
When Laurie pulled into the driveway three hours later, she emerged from a black convertible sports car and smoothed her straight blond hair.  Back in college her hair was as brown as mine.
She looked taller than I remembered.  Maybe because I was feeling rather small at the moment, hiding behind the living room curtains, spying on here and wishing I had done all the laundry last night so the dryer wasn't making that thinking noise in the background.
Laurie adjusted the collar on her crisp white sleeveless shirt and pulled off her sunglasses.  For one paralyzing moment, I couldn't imagine what we would talk about.
I opened the front door, and miraculously all time and differences evaporated.  We hugged and started to talk over the top of each other's sentences, as if we were back in our dorm room.  All that was missing were the Oreos and Reese's Pieces.
We talked nonstop.  I only remember one part of the marathon conversation, which was when Darren returned from the park with our three boys.  They looked hot and frazzled and ready to be home.  I couldn't believe the afternoon was gone.  The words that sprang from my mouth were, "But we're not done yet.
Laurie started to cry sniffly little tears.  An untrained ear might think Laurie was simply trying not to sneeze, but I knew she was crying.  Laurie leaked and squeaked.  I slushed and gushed.  We knew this about each other.
"You're right," Laurie said.  "You and I are not done yet, and I have a feeling we never will be."  She blinked quickly and tried to smile for Darren's benefit.
Laurie stayed long enough for pizza.  She promised to call me the next day from her hotel.  We talked for two hours.  I called her the next week.  She called me the week after that.  I called her the next and so on.
"Think of it this way," I told Darren, when I showed him the phone bill a few months after Laurie and I reconnected our coast-to-coast friendship.  "It's cheaper than therapy."
"What do you two talk about?" he asked. 
"Everything."
"Like what?"
I shrugged and listed topics Laurie and I had covered during the past week.  "Varicose veins.  New ways to fix chicken.  The ozone layer.  Coffee prices.  Fabric softener.  You know, life stuff."
"But you don't drink coffee."
I looked at him and thought, How come men don't get this?  It's so basic.
"Laurie and I need to stay connected.  It keeps me sane when I talk to her every week."
"For eighty-seven minutes about chicken recipes and fabric softener?"
"If that's how long it takes, yes.  Sometimes we talk longer is we discuss our hair or our hormones."
Darren left the room sharking his head.
The next time Laurie called, Darren answered the phone.  He talked to her for a few minutes before Laurie put Gabe on so that our husbands could meet.  The two men talked for almost five minutes, which surprised me.
That night, when Darren climbed into bed, I said, "What did you and Gabe talk about for so long?"
Darren look at me with that smirk of his.  "Oh, you know, the usual.  Fabric softener.  Hormones."
I laughed so hard I got giggle tears all over my pillow.  It was the happiest I'd been in a long time.  I couldn't explain where all the joy came from.  I already had a great life with a wonderful husband and three healthy sons.  But now I had Laurie again, and she was filling up a place in my life that had been empty for a long time.
Laurie and Gabe started coming to Connecticut every fall for a week to get away from the frazzled pace of their lives.  They loved the New England autumn colors, and we loved seeing them.  That became our annual get-together for six years in a row.
Then last August, Laurie called.  "Gabe can't manage a free week this fall for our New England getaway.  I'm so disappointed."
"Oh," I moaned.  "Are you sure?  Not even for a quick weekend?"
"It doesn't look like it." 
"I'm so sad, Laurie."
"I know.  But I was thinking about taking a Roman Holiday instead."
"You want to go to Italy?"
"No, Roman Holiday, the movie.  You know, with Audrey Hepburn.  Remember how she played a princess who ran away for a few days to escape the pressures of royalty?"
"Are you saying you're tried of being rich and famous?"
"Gabe is the one who is rich and famous.  I'm just the one who is tired.  But not too tired to run away.  Seriously, Hope, I need to get out of here.  I'm going crazy.  I'm busier than ever because I keep filling my calendar with stuff, but I'm not passionate about anything.  I'm just trying to be productive.  What I need is to get away and think things through.  With all the girls out of the house now, I'm not sure who I am or what I'm supposed to be about."
"Getting away will help you figure that out?"
"I think so.  I hope so.  I can't focus on anything for very long here at home.  I keep getting interrupted.  That's why I'm ready to declare a Roman Holiday around here and run away for a few days."
"So, if you don't want to go to Italy and you both can't come here, where do you want to go?"
"Hawaii."
In a carefully guarded corner of my heart, the original tiki torch that had flickered faithfully for almost two decades spiked into a flame.  I didn't let Laurie hear the blaze in my voice.  "Hawaii, huh?"
"Yes, Hawaii.  Don't you think it's about time the two of us got our little hula hips over to the islands?"  Laurie's voice had definitely elevated.  "Just the two of us, like we planned back in college.  What do you think, Hope?"
"I think …"  A gust of reality all but extinguished the flame.  I was the one with the balloon payment coming up on our mortgage and three teenage sons headed for college.  Nothing woven into the fabric of my DNA had ever allowed me to say yes to spending a large chunk of money on myself.  "I think I'll have to think about it."
"I knew you'd say that.  Don't say no too quickly.  Run it past your honey when he's in a good mood, then call me back.  Tell him you're being kidnapped by a runaway princes and you'll bring him back a case of macadamia nuts."
"Oh yeah, that ought to win him right over."
"I'm serious about this, Hope.  I really need something to look forward to.  I need to go someplace where not one single person will ask me to do some favor for them because I supposedly have all this free time in my life now."
That afternoon I scuttled off to the video store like a dieter sneaking into the bakery aisle of the grocery store.  I never took breaks during the day to watch TV or movies, but I rented Roman Holiday and watched it by myself.  As the credits ran, I thought Laurie is right.  She needs to do this.  I need to do this.  We need to go to Hawaii.
The next morning I called Laurie.  "I have only one request.  Could we rent scooters like Audrey Hepburn did and go darting about in the Honolulu traffic?"
"I take it you're warming up to the idea?"
"Warmed, toasted, broiled, and fried.  I'm all for it, Laurie."
"Are you sure?"
"Yes, very sure.  I have all green lights on my end.  Darren said we have enough frequent flyer points in his account to cash in for my round-trip airfare."
"So when do you want to go?"
"I had an idea about that, too.  Why don't we go the end of January since our birthdays are only a few days apart?  We'll both be turning forty, you know."
"As if you need to remind me."
"Don't you think it would be memorable to turn forty in Hawaii?"
"Hope, you are a genius.  Should I start checking into hotels?"
"I'm already ahead of you.  Open your e-mail.  I just sent you some options."
Before the day was over, we had booked our flights, selected our hotel room, and printed out a list of recommended restaurants in the greater Honolulu area.  Twenty years earlier the plans required much more effort.
We e-mailed and called each other frequently over the next few weeks.  Laurie made me laugh.  Every time she called she sounded like a jubilant nine-year-old planning her own surprise birthday party.  The guest list for this party was limited to just the two of us, but the potential activities included horseback riding on the beach, snorkeling, sailing, taking a sunset dinner cruise, parasailing, lots of fruity tropical beverages with little umbrellas and a big luau.  Laurie was determined to celebrate our entrance to midlife with pineapple pizzazz.
However, before our bags were packed, a little stowaway had quietly added her name to the guest list.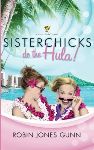 Excerpted from "Sisterchicks do the Hula!" by Robin's Ink, LLC. Used by permission of Multnomah Publishers, Inc. Excerpt may not be reproduced without the prior written consent of Multnomah Publishers, Inc.
Robin Jones Gunn is the  much-loved author of the Glenbrooke, Christy Miller, and Sierra Jensen series, with 2.75 million books sold worldwide.  Robin savors an occasional adventure with her real-life SISTERCHICKS, but she loves being home with her husband, their son and daughter, and their golden retriever, Hula.  For more information, visit www.sisterchicks.com.