Still "Thirsty" After Tracey Bateman's Vampire Lit Novel
Katherine Britton

Crosswalk.com News & Culture Editor

2009

29 Oct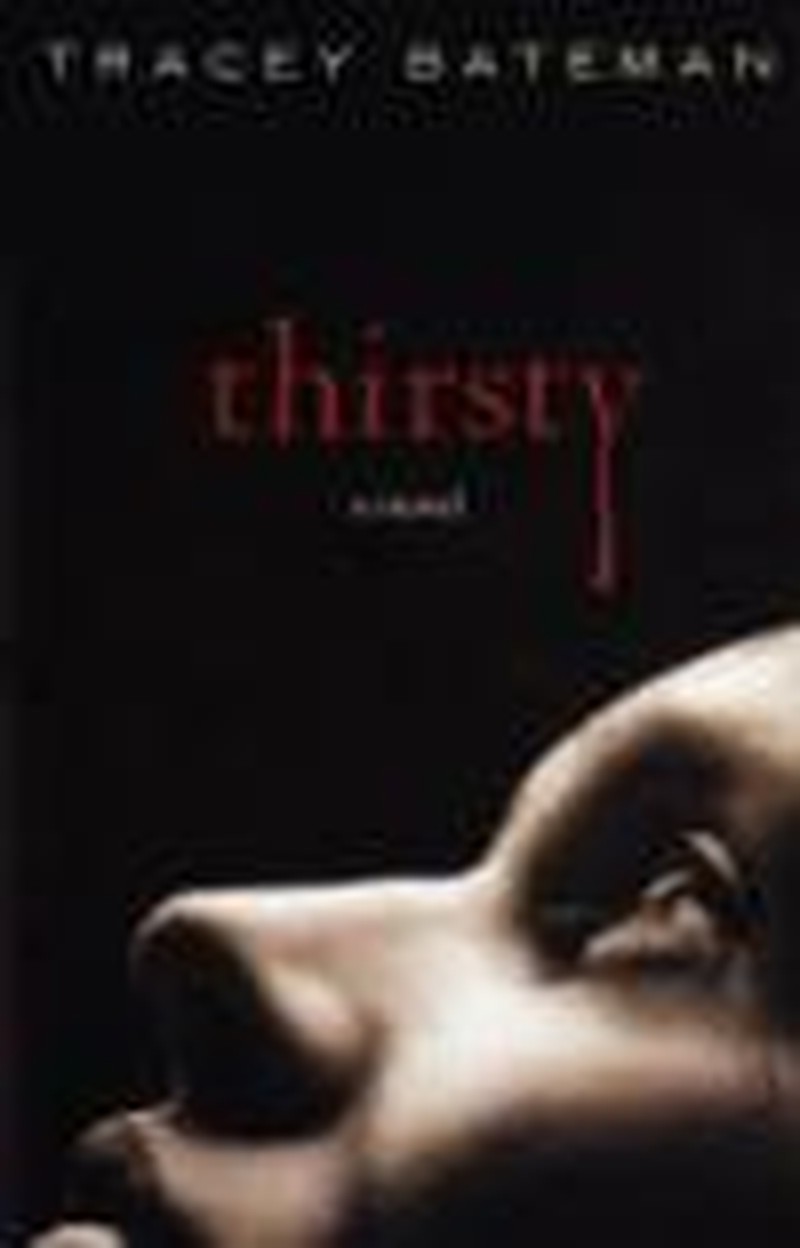 Author:  Tracey Bateman
Title:  Thirsty
Publisher:  Random House, Inc.

Stephenie Meyers didn't create vampire lit—her Twilight saga just revitalized the genre and brought it to the teen girls audience. And after she popularized it, vampire mainstays like the Southern Vampire Mysteries have enjoyed a wider audience among a public who's gotten a little tipsy on Edward Cullen's could-be-wicked-but-won't-be volatility. So with TrueBlood on the small screen, New Moon soon to be on the silver screen, and the ever-present demigods in the plenty of teen novels, it was definitely time for a Christian take on the phenomenon.
Tracey Bateman's Thirsty capitalizes on this genre expectation—and appetite for a Christian alternative. Here's the only problem:  those hoping for something á la Twilight are going to be disappointed. Because really, Thirsty isn't a vampire novel. It's a novel with a vampire in it. And believe me, those craving a vampire tale probably won't be satisfied with the taste Thirsty offers.
Bateman drives this foray into what we'll call "Christian vampire lit" with a real-world metaphor. Nina, a wild child turned alcoholic divorcée, has finally finished rehab and is moving back to the small town where she grew up. There, Nina must face the demons that pushed her toward the bottle while trying to win back the affections of her teenage daughter, Megan. But Nina has hardly stepped foot in Abbey Hills, Missouri, before a ritualistic-style murder is discovered. Nina finds a deer butchered in the same way, then a prized horse. While the events remove Nina from the small town's center of attention, the demonic obsession shown in the killings sets everyone on edge.
Nina's addiction and another man's dangerous obsession quickly come together for readers, who can sense that the charming Markus isn't just a businessman who came to Abbey Hills for an early retirement. These two thirsty individuals find their lives increasingly intertwined, culminating in a fight-to-the-death for Megan's life. But the question for both Nina and Markus is, are people doomed to kill what they love in their obsessions? Or can even corrupt love be redeemed before it's too late?
The novel taps into themes of self-control and "becoming a new creation" without so much teen angst as Twilight and with much more soul-searching. As a Christian writer, Bateman goes far beyond mere abstention and moral living. Nina's addiction forces her to face questions of why God would allow horrible things to happen to her, or whether he abandoned her long ago. She's after more than sobriety—she's looking for a way to redeem those painful experiences and the devastation they caused. Christian readers will hear the Apostle Paul's words in Nina's struggle: "For what I do is not the good I want to do; no, the evil I do not want to do—this I keep on doing" (Romans 7:19). Bateman uses the theme of addiction to showcase the inadequacy of human willpower, with the suggestion—not sermon—that something more is available.
This spiritual searching, however, also figures into the book's weakness. Thirsty is a novel with a vampire in it, after all. Even as Nina searches for love and redemption, Bateman neatly sidesteps any tricky doctrine of "vampire salvation." That lopsided treatment might seem trivial, but it's definitely out of context with the rest of the book's God-just-outside-the-frame worldview. Readers are treated to the vampire's point of view many times, and Bateman tries hard to make us root for him like we root for the Cullens. By the end of the book, I found myself saying, "So that's all the hope you can offer him? Really?" 
Markus blends into Abbey Hills perfectly; it's only his unique brand of thirst that secretly sets him apart, not an aversion to daylight or some supernatural sixth sense. And since Nina struggles with a parallel addiction how different is he really? While the alcoholism/vampirism connection gives readers a point of reference, that very point makes Markus just a touch too ordinary. He's a man with a dark past in his long life—that he's a vampire is almost incidental, which will disappoint readers seeking more vampire myth and lore. Vampires make for good plots, but not very good subplots.
Readers will have to decide for themselves whether the vampire's popularity can mesh with explicitly Christian fiction. In my mind, Bateman picked the best possible way to explore the myth with the addiction themes. Still, whether or not that's enough to keep vampires in the realm of Christian fiction—an arena better known for Amish fiction—remains to be seen.

**This review first published on October 29, 2009.