Stormie Omartian Encourages Women to Pray for Themselves
Whitney Von Lake Hopler

Contributing Writer

2002

28 Oct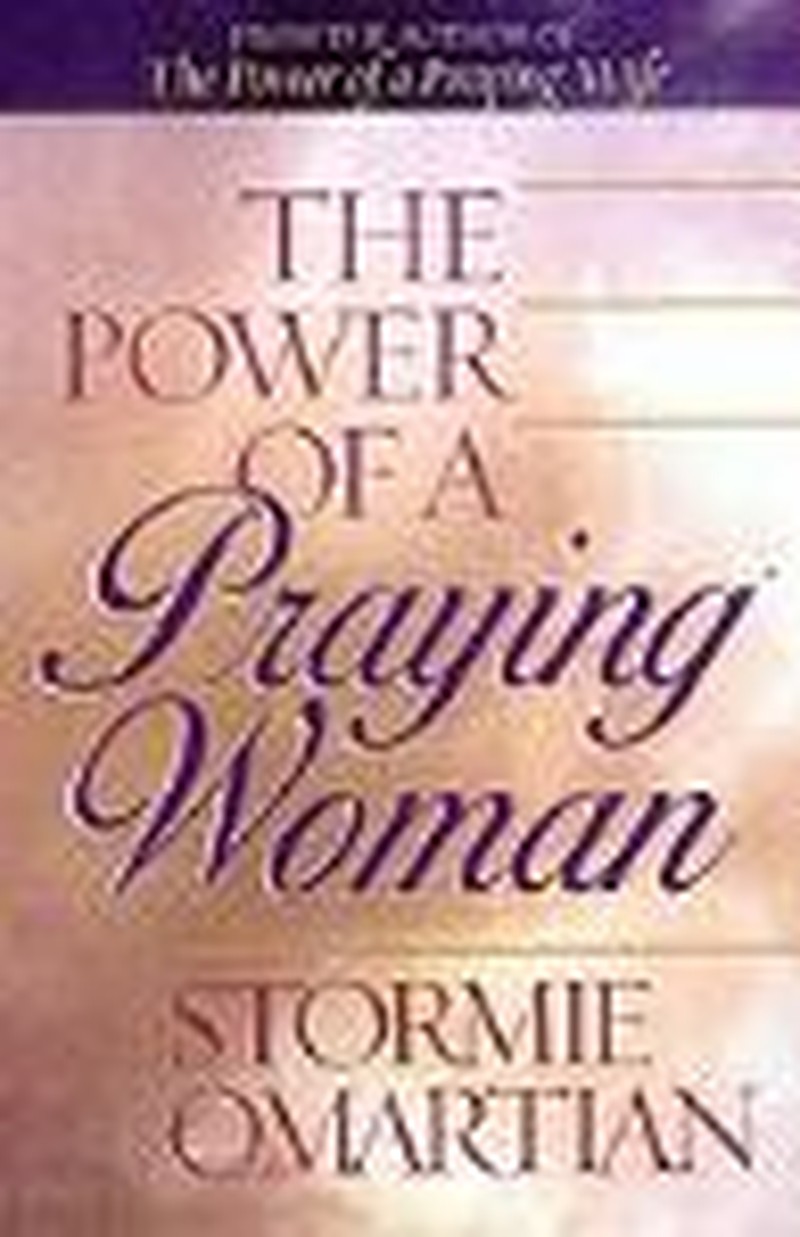 Women pray often, about many things.  So it would seem that a book on prayer for women would be a bit like preaching to the choir.  But when women pray, they're usually praying for others.  In the midst of all their praying, they often neglect to pray for themselves.
Stormie Omartian, author of many best-selling books (The Power of a Praying Wife, The Power of a Praying Husband, The Power of a Praying Parent and The Power of a Praying Nation), has written the latest volume in the series--The Power of a Praying Woman--to encourage women to invest time and energy into praying for their own lives.
"Women are by nature givers," Omartian says.  "We find it easier to pray for everyone else on the planet than we do for ourselves.  We are able to pray for people we've never even met far easier than we can pray for our own lives.…  We are often too emotionally involved in the people around us and the day-to-day existence of our lives to be able to figure out how we should be praying for ourselves beyond the immediate and urgent."
When women pray about their own lives, they're not being selfish, says Omartian.  They're following God's will when they do so--developing vital intimacy with Him that leads to personal transformation.  "You are either becoming more like Christ every day or you're becoming less like Him," she writes in the book.  "There is no neutral position in the Lord.  And that is the very reason I wrote this book.  I want you and me to keep moving forward.…  I want us to move forward by spending quality time with the Lover of our soul every day.  I want us to become passionate about God.  I want us to find out what we are supposed to be doing and then do it."
Balancing Roles and Setting Priorities
A major challenge women must confront when trying to pursue goals--including goals for spiritual growth--is figuring out how to effectively balance the many roles they play (such as wives, mothers, friends, employees and volunteers).  When women are able to set proper priorities for their lives, they're able to place their lives under God's direction rather than allowing their many responsibilities to control them. 
"Because women are nurturers and able to multi-task, we juggle many roles.  We want to do each one of them well, and so we wear ourselves out trying," says Omartian.  "The key to doing what we do successfully is to pray that God will help us put our lives in right order and be able to prioritize.  We can't live successfully without right priorities in our lives, yet some of us try to do that every day.  Right priorities are not something we can figure out on our own.  We have to have a clear knowledge of God's Word and be led by the Holy Spirit in order to understand what those priorities should be."
Rather than trying to find time for prayer in their busy schedules, says Omartian, women should proactively make time for it.  That will often mean making sacrifices, she says, but it's worth it to do so.  "The truth is you make time for whatever is important to you.  Everything else takes a back seat to the most important things in your life.  I try to see where I can carve out time to be with God in prayer and in His Word.  I look for what I can eliminate from my schedule so I can spend time with the Lord.  As a result, I don't spend much time watching TV or reading magazines or going out socially or talking on the phone.  I use that time to read the Word and pray instead.  It's not easy because there are always so many things clamoring for our attention, but we have to do whatever we must in order to see that we have time to be with God."
Having a Fruitful Life
Women fervently hope to lead fruitful lives, but too many women feel as if all the effort they're putting out isn't leading them anywhere useful or productive.  They can become depressed by the lack of appreciation they receive from others and the unrealistic expectations they set for themselves.  Prayer, Omartian says, will help women develop the trust they need to stop trying to bring about results themselves and start trusting God to bless their work.
"Having a fruitful life starts with surrendering your life to the Lord in such a way that you give Him everything--even your dreams," she says.  "You tell the Lord that you only want His will for your life and you want to be led every step by Him.  You tell Him that you trust His perfect timing and you know He has a future and a hope for you.
"I sought the will of God for my life and waited on the Lord for everything I did, even when I wanted to see things happen immediately.  As a result, God has blessed me beyond what I could have imagined.  It wasn't easy and it took a lot longer than I would have wanted, but if I would have run ahead of Him, I know I would not be experiencing the blessings I do today.  I would have forfeited so much."
Women can flip through The Power of a Praying Woman's 30 chapters to find specific topics that particularly concern them during this season of their lives--from how to forgive to discovering their unique purposes.  Each chapter concludes with a prayer readers can incorporate into their own prayer lives, and several Scripture verses that present God's promises relating to each topic. 
Omartian says she hopes that every woman who reads the book will pray at least one of the book's prayers every day.  "If she does, then she will keep her life covered and her foundation solid.  She will be able to have an intimate walk with God, maintain a right heart before Him, and discover fully who He made her to be.  She will have more of God in her life and that's what every woman wants."