Tate Paints Realistically in Faithful
Kelley Mathews

Crosswalk.com Contributing Writer

2010

28 Dec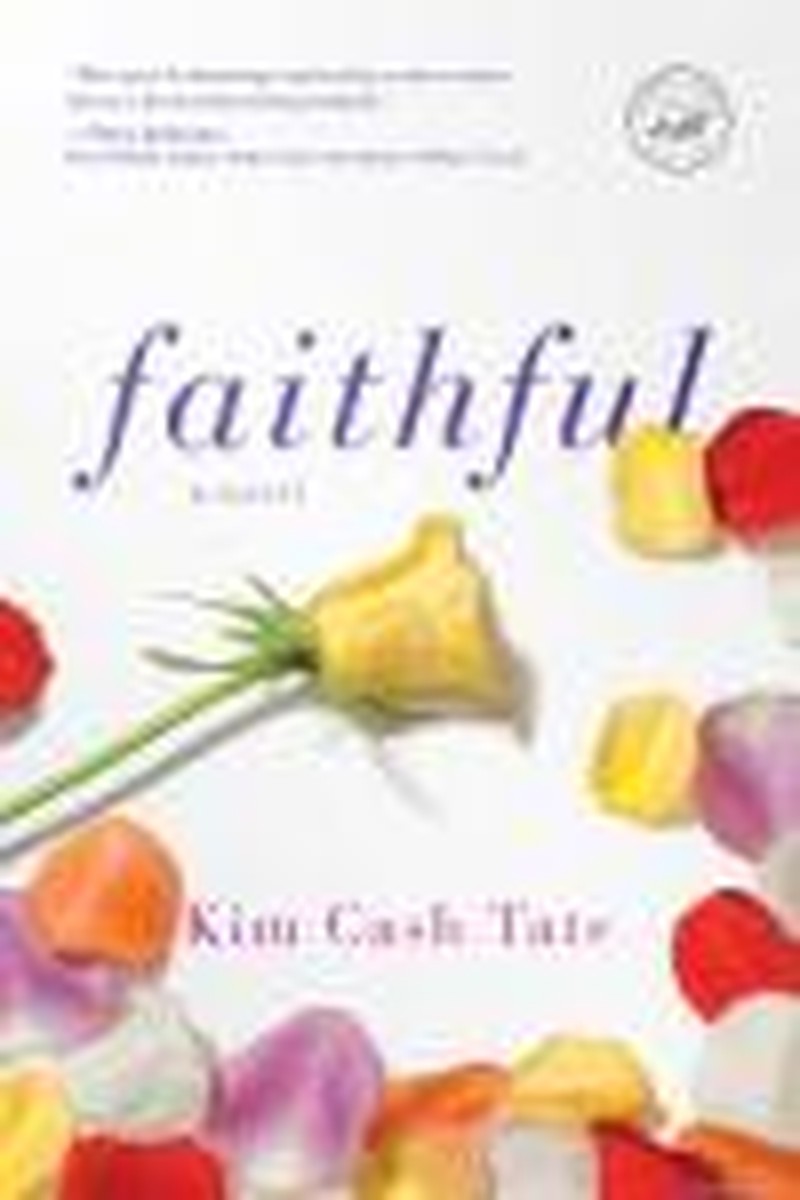 Author:
Kim Cash Tate
Title:
Faithful
Publisher:
Thomas Nelson Publishers
Faithful
features three women who, together, can speak to every American Christian woman. Each of these three main characters faces a unique challenge, and readers will identify with one or more of them in highly personal ways.Cyd, Dana, and Phyllis have choices to make when confronted with life-changing experiences. Will broken dreams and shattered expectations ruin their own trust in God's faithfulness, or will they cling to him even in distress?
Cyd's plans for her life just aren't working out. Playing maid of honor in her baby sister's wedding—on her 40
th
birthday, no less—wasn't her idea of a celebration to mark such a milestone. Besides, the husband and kids she always thought would be there to help fete her big day don't exist, and Cyd is tired of asking God for the same thing again and again. So did God send Cedric, the best man, who doesn't have any of the godly qualities Cyd's been looking for in a future husband but sure does make her pulse quicken? Can Cyd remain faithful to God while she wonders if he's being faithful to her?
Dana's "perfect"
marriage
tailspins uncontrollably when she discovers her husband having an affair. She must decide how to respond to his unfaithfulness. How does a marriage recover from that deep a wound? Will she turn to God for strength or let her anger at her husband transfer to him, too?
And Phyllis is tired, spiritually worn down from six years of fruitless prayers that God might give her husband
faith
in Christ. His increasing antagonism toward all things church has started to come between them. When she meets an old friend who epitomizes the Christian man she longs for, she too must choose—stay or go? Be strong, or give up? Trust God, or pursue what she deserves?
Cyd, Dana, and Phyllis find themselves confronted with sexual sin. Either they are being tempted to commit it, or they have been victimized by it. Their families suffer the consequences of it. They are a microcosm of the culture at large. As their stories intertwine, the reader cannot escape how significantly that one issue affects every character in the book.
But these three friends are women of faith, so their experiences bring not only relational but spiritual tension. The author skillfully ties the concept of sexual purity, whether married or single, to the idea of faithfulness on a spiritual level. How one chooses to behave sexually,
Kim Cash Tate
seems to be saying, directly relates to one's trust in God. And the strength of one's relationship with God directly relates to how one handles temptation and betrayal.
Tate communicates the subtleties of married sexuality with taste and insight. Kudos to
Thomas Nelson Publishers
for allowing her to paint realistic, yet not graphic, personal situations between couples. Those scenes added credibility to the characters and strengthened the story. The humor and diversity of the characters did likewise. Whether in life-stage, race, gender, or occupation, there was a rich variety among the main characters and their guys.
Though one of the plots seemed to wrap up somewhat simplistically, Tate avoids the unrealistic "happily ever after" ending while still offering a message of faith, hope, and love. Readers will not be disappointed at this latest addition to the
Women of Faith
Fiction
line.


**This review first published on December 28, 2010.