Ted Dekker's "Circle" Is Now Complete with Green
Christa Banister

Crosswalk.com Contributing Writer

2009

30 Sep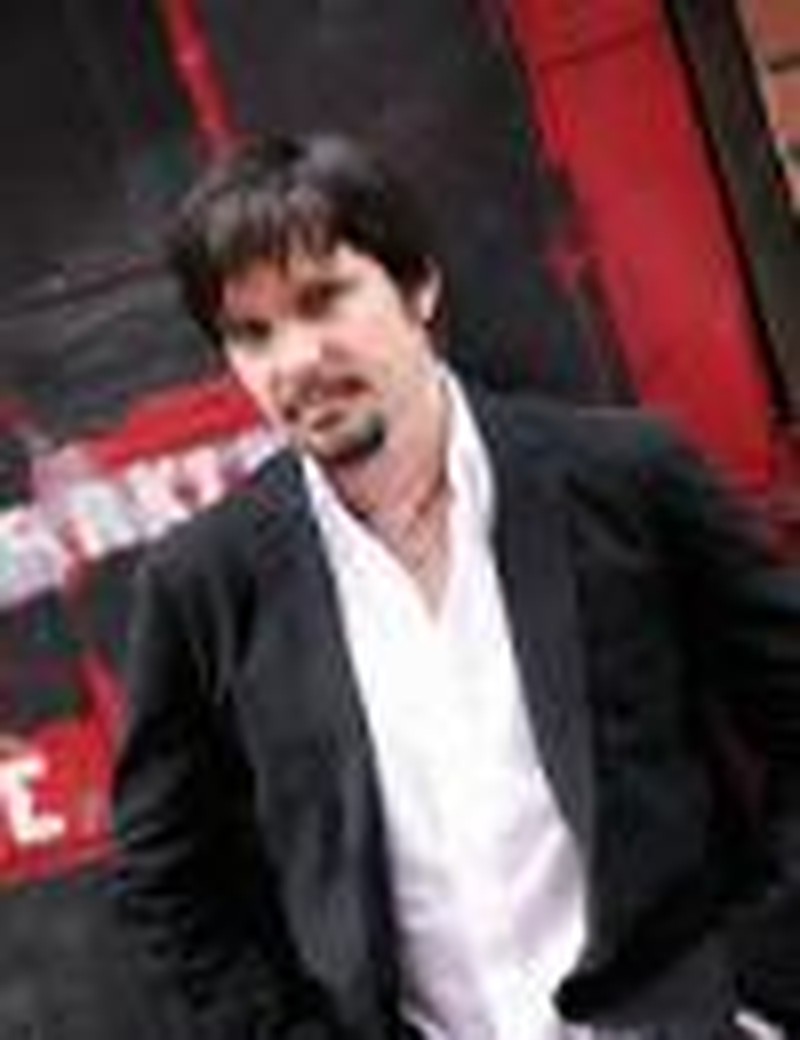 There aren't too many novels that function as both a beginning and an ending to a series, but that's exactly what best-selling author Ted Dekker serves up with Green, the much anticipated conclusion (nicknamed "Book Zero") in the "Circle" series.
While there are countless online forums dedicated to precisely what order the "Circle" series should be read in, (and boy are his fans opinionated to say the least), Dekker says what's unique about Green is that what's "essentially a retelling of our entire redemptive history" can function as the sequel to his previous novels White or the prequel to Black, depending on where a reader is at in the series.
Sound confusing? Well, it's not meant to be. In fact, Green was even designed as a point of entry for brand-new Dekker readers. But for those who've been patiently waiting for more than four years to see what happens next, the reward for their previous efforts has also finally arrived.
"Basically, Green is an apocalyptic story set in the future at a time when the Earth has been remade," Dekker says. "Once again, there has been a creation, a fall and a redemption—all in early Church times. And the problem is that the believers of that particular time are starting to crumble. Everything is ripping apart at the seams when the book begins, and I'm basically asking 'What would've happened if Christ had come back at the time of the early church?'"
Fusing Theology with Story
Known for his memorable protagonists and particularly edgy brand of storytelling, the 46-year-old author says he's not isn't interested in pushing boundaries for boundary-pushing's sake.
Instead, Dekker, who splits his time between writing thrillers and fantasies to prevent creative boredom, says his early life experiences as a missionary kid in Indonesia are what ultimately fueled his imagination.
"Growing up in the jungles of Indonesia, story was born in me very young," Dekker says. "I think that's how I can travel to such dark places in my novels because I was often a stranger in my own surroundings, which was fascinating but also lonely."
Yet even with the stark realism, betrayal and battle that permeates every page of Dekker's work, there's also plenty of grace and redemption to be found, not to mention a clear delineation between light and darkness.

"I think it's critical as a storyteller to fluently speak the language of the culture you hope to impact," Dekker says. "When I sit down to write a novel, I'm ultimately exploring my own relationship with God, that universal struggle between good and evil and life's purpose."
The Life of an Author
With more than two dozen novels to his credit (three million are currently in print), Dekker, who currently resides in Austin, Texas with his wife Lee Ann and two of their four children, can't really imagine a life without writing. It's just in his DNA.
But even for a seasoned pro like himself, that doesn't mean that putting proverbial pen to paper is still not challenging from time to time.
"Writing a novel is very difficult, and it's really no wonder that some people never finish one. I read a blog once that compared the process to rowing a bathtub across the Atlantic," Dekker says. "I think with writing it's so important to have that cheering throng like Paul talks about in Philippians. And I've been fortunate to have such fantastic fans who really love these stories. That connection makes it all worthwhile."
On an average day, Dekker spends anywhere from five to eight hours behind his computer. But when he's in the throes of a new novel, he also takes "big chunks of time, a week or so" to fly somewhere and "go into hiding."
"Those times are really important," Dekker shares. "I'll just fly somewhere by myself, go into complete seclusion and just write with no distractions."
And when it comes to his specific storytelling technique, Dekker says that a person's heart has everything to do with whether the finished product succeeds—or fails. It's not always about the best turns of phrase or a plotline that hasn't been done before.
"Writing isn't as much about getting better at technique, it's really about growing and even changing yourself," Dekker says. "When I've read some of my older work, yeah I guess I wish I could've changed a few bad habits I had. But the heart was still there, and I'm pretty sure there are readers who like the old work as much as the newer efforts." Yes, your techniques may change and become more sophisticated, but what really matters is the way you put heart into your story."

For more information about Ted Dekker or his novels (several new ones are in the pipeline at press time), check out his official Web site at www.teddekker.com.