Teen Girls' Survival Guide Highlights Virtue over Vogue
Kelly Davis

Baptist Press

2005

16 Jun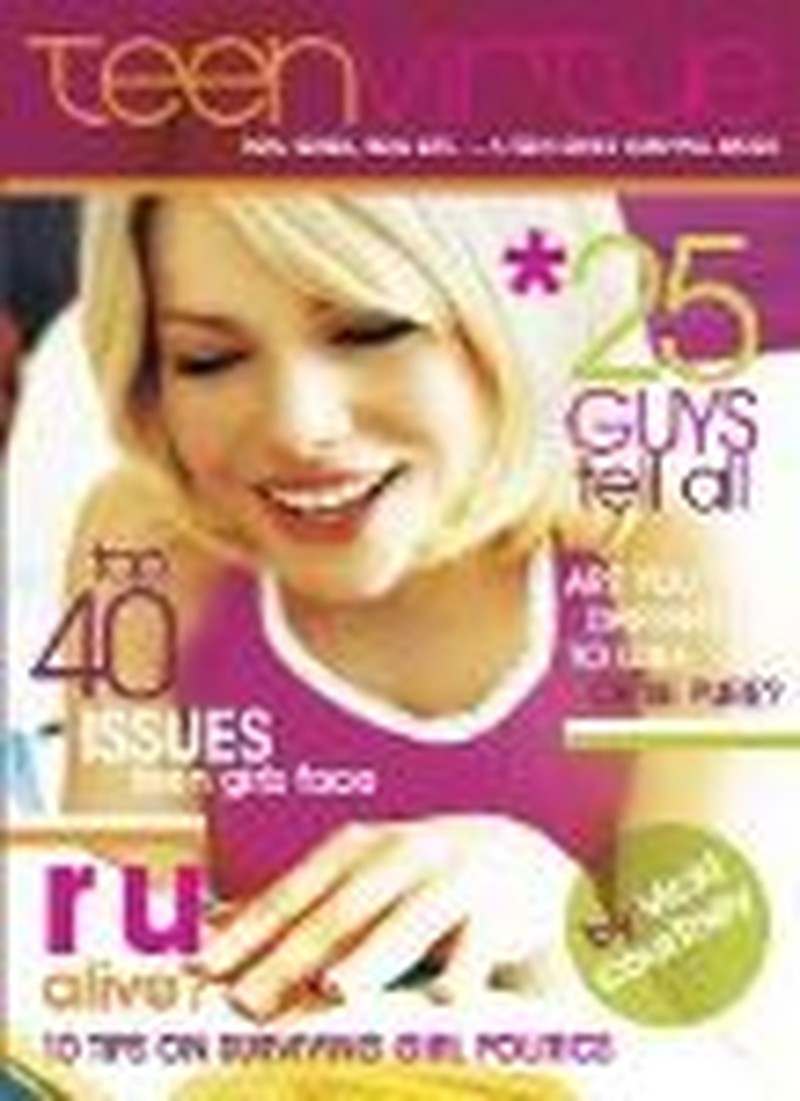 NASHVILLE, Tenn. — Messages from popular teen magazines invade the minds of young girls each day with promiscuity, materialism and ungodly behavior.
"TeenVirtue," however, has entered the fray to offer a Christ-centered alternative.
"Being a girl in today's culture is hard," best-selling author Vicki Courtney writes in the introduction of the publication termed as a "maga-book" for its glossy magazine-like presentation. "Everywhere you turn, messages are telling you to be thin, pretty, sexy, assertive, self-confident and do what ever it takes to make guys drool."
Citing the decline of values and modesty that started with the sexual revolution of the late 1960s and early 1970s, Courtney said the lines of morality have been blurred "and what was once considered unacceptable is now considered personal choice."
"Our girls have been bombarded by the 'girl power' movement. There are no rules when it comes to dress, and sex outside of marriage is considered the norm."
In the "Britney era" that followed, "Britney [Spears] and other pop divas made bare midriffs the norm and the styles offered in department stores reflected the times," Courtney said. "Before long, many of our church girls joined in, thus conforming to the culture."
Statistics confirm the fallout from America's promiscuous culture, Courtney said. With 33 percent of all babies born to unwed mothers, she said it's time for change. And one in four sexually active teens has a sexually transmitted disease.
Pointing to Scripture to help remedy the problem of promiscuity, Courtney quoted Jeremiah 6:16: "Stand at the crossroads and look; ask for the ancient paths, ask where the good way is, and walk in it, and you will find rest for your souls."
"Girls today are lacking rest in their souls and longing for new direction," Courtney said. "We know the 'good way' and we must be committed to showing them. We can no longer remain silent."
In "TeenVirtue," Courtney is not silent about dozens of contemporary issues confronting young girls, such as learning how to dress modestly, combating eating disorders, standing up to peer pressure and living a pure life.
"But unlike the average fashion magazine, this guide emphasizes virtue over vogue," Courtney noted.
The maga-book, which includes short, easy-to-read articles and teen quizzes that all point to biblical answers, is published by Broadman & Holman, the trade books division of LifeWay Christian Resources of the Southern Baptist Convention.
"TeenVirtue" was written to be a "teen girl's survival guide," pointing them to Scripture and lessons from the Bible.
"Believe it or not, God cares about girl politics, boy problems, breakups, embarrassing moms, roller-coaster emotions, broken hearts and much more," Courtney writes in the maga-book. "He never intended for you to go at it alone in the world."
Each chapter talks about things that are important to teens, like beauty tips and dating.
"You've probably heard your mom say that 'beauty comes from the inside' and thought 'yeah, right, mom, tell the guys that,'" Courtney writes. "Well, believe it or not, your mom is right."
Showing compassion, having a servant's heart and living out one's faith in Christ display true beauty, she notes.
"A girl who loves Jesus more than life can't help but shine from the inside out," Courtney writes. "She will brighten every room she enters, and her glow for Christ will be contagious."
Offering advice about guys, Courtney discusses four types of dating to avoid: dating for fun, dating by emotion, joined-at-the-hip dating and "mission field" dating.
"When it comes to dating, girls should go before God in prayer well in advance of the 'going out' stage and ask Him for wisdom needed to come up with a set of standards for dating," Courtney writes. "If you don't have a standard, you will most likely embrace the world's standard when it comes to dating." "TeenVirtue"'s articles on the topic include "Truth about Prince Charming" and "How to Survive a Heartbreaking Breakup."
Courtney encourages parents to be open with their teens about these matters. "Don't wait for them to come to you," she said. "We are called to be their moms first and then their friends. Take advantage of teachable moments. If you are drawing a boundary, explain the 'why' behind it.
"Some issues are serious enough that they merit some isolated time and attention," Courtney continued. "Consider taking your daughter on a getaway weekend for the purpose of discussing the more serious matters. Be sure to mix some fun activities into the weekend to break up the serious talks. Some of the articles in "TeenVirtue" would stimulate great conversation such as 'The Big 5 Lies About Sex,' 'Caution: Loser Alert,' 'Dressed to Lure or be Pure?' and 'Top 10 Rules to Staying Inline when You're Online.'"
In "TeenVirtue," moms can become acquainted with the situations their daughters are currently facing or could be facing in the future, Courtney added.
"It is my prayer that 'TeenVirtue' will expose our girls to God's perspective on the top issues they are facing and lead them to make choices that are pleasing to God," she said. "It's time for a new and better women's movement!"
A former agnostic and feminist, Courtney received Christ in college. Now she commits her life to Virtuous Reality Ministries, an online magazine for middle school, high school girls, college women and adult women. She is the author of several books, including "Your Girl: Raising a Godly Daughter in an Ungodly World," "Yada Yada: A Devotional Journal for Moms," "More than Just Talk: A Journal for Girls" and "The Virtuous Woman: Shattering the Superwoman Myth."
Courtney resides in Austin, Texas, with her husband and three children.


© 2005 Southern Baptist Convention.  All rights reserved.  Used with permission.