Teens Learn Tolerance -- and Intolerance -- on Spring Break
Randall Murphree

AgapePress

2004

26 Feb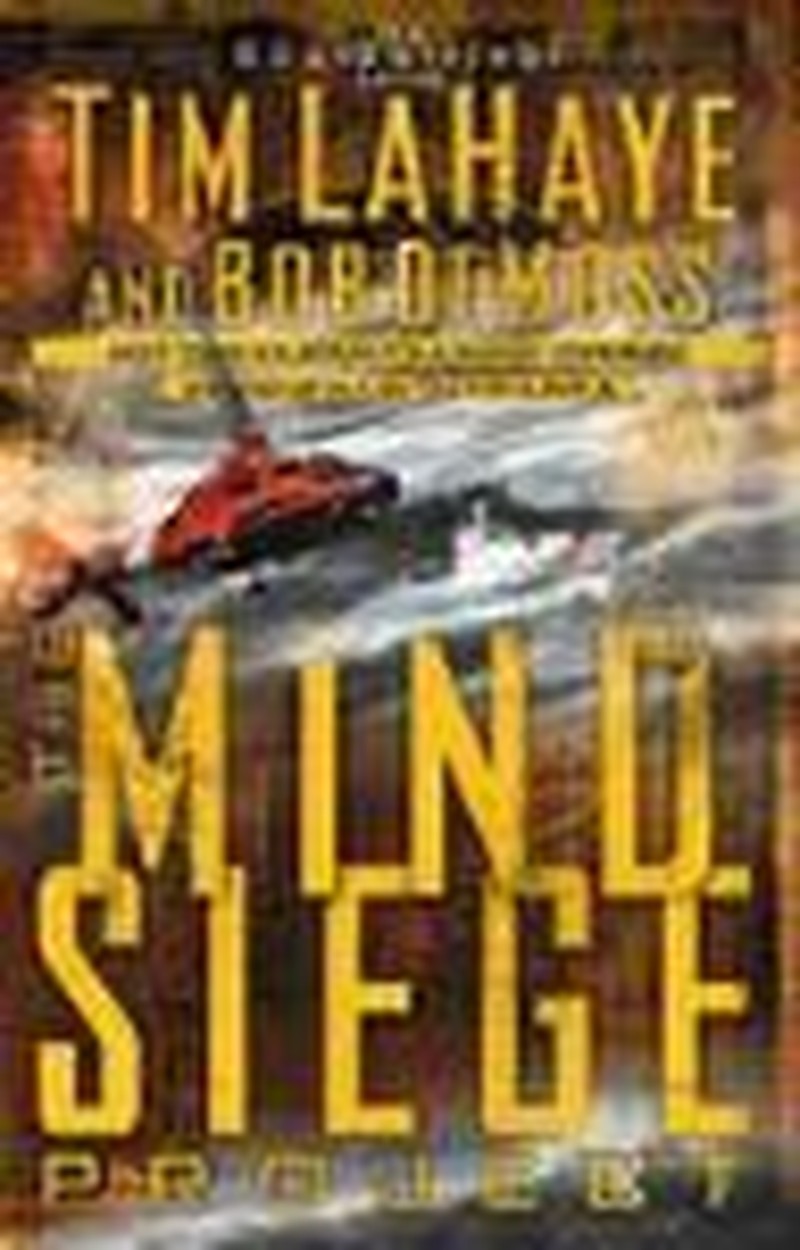 It sounds a little like an MTV "reality" show. Mix eight "diverse" teenage volunteers (including a couple of Christians), one teacher who is hostile to Christianity, put them on a houseboat for spring break and you've got the explosive context of "The Mind Siege Project."

The action-packed novel by Tim LaHaye and Bob DeMoss is intense and intriguing. Crafted for a young adult/teen audience, the theme and plot deserve the attention of parents, teachers and all others who care about the pressures with which teens struggle. In fact, "The Mind Siege Project" is the first title in the Soul Survivor Series from LaHaye and DeMoss.

In this book, the eight teen protagonists are high school juniors who volunteer for the project in experimental education. The project is directed by social studies teacher Rosie Meyer, former Olympic medalist.

During orientation aboard the houseboat, Ms. Meyer explains to the students that, though she was reared in a religious tradition, she has discovered that there is no absolute truth and the Bible is a collection of myths.

"I'm curious," responds Vanessa, one of two Christian girls in the experiment. "What brought about the change in your thinking?"

"A willingness to be open-minded and a desire to bring people together, not divide them," the teacher says. "I came to see that religion divides people into groups."

Diversity and tolerance – in their politically correct definitions – are two attributes firmly entrenched on the high altar of the radical left. Both are desirable qualities, but the left has distorted their true meaning to insist that all views are desirable and permissible except traditional conservative and Christian views. Rosie Meyer tows the liberal line lock, stock and barrel.

Spending a week on a houseboat turns out to be a tough assignment. Stormy weather, near-death experiences, and fragile relationships fill the week. Vanessa and friends probably learn a lot more than they wanted to – certainly more than they expected to.
Teens will respond well to the novel because it is a riveting read. Parents will appreciate it as a superb launching pad for discussing some of the pressures their teens are under. LaHaye and DeMoss are handing teenagers a fun story with characters who debate the very things Christian kids deal with these days. Fiction is an ideal vehicle to address moral truths with teens. Jesus used stories to teach. Why shouldn't we?

"The Mind Siege Project" can reach teens where sermons, cut-and-dried facts, lectures or debates cannot. Other titles in the series include "Black Friday" (on abortion), "The Last Dance" (on Internet chat rooms), and "All the Rave" (on drug abuse).

LaHaye was a prolific non-fiction writer well known in evangelical Christian circles long before his name became a household word with the mega-success of his and Jerry Jenkins' "Left Behind" series of novels. Even with 47 titles in 33 languages and more than 50 million books in print, young adult fiction is a new genre for LaHaye.

DeMoss, on the other hand, brings a wealth of experience working with teens. He was youth culture specialist for Focus on the Family for seven years and is arguably America's leading authority on popular culture, media and entertainment issues. An internationally acclaimed speaker, DeMoss has written 11 books.

Their Soul Survivor series deserves attention from all quarters who care about today's teen generation.



Randall Murphree, a regular contributor to AgapePress, is editor of AFA Journal, a monthly publication of the American Family Association.

© 2004 AgapePress.  All rights reserved.  Used with permission.