Teens Need to Know That Sex Is Costly
Whitney Von Lake Hopler

Contributing Writer

2003

21 May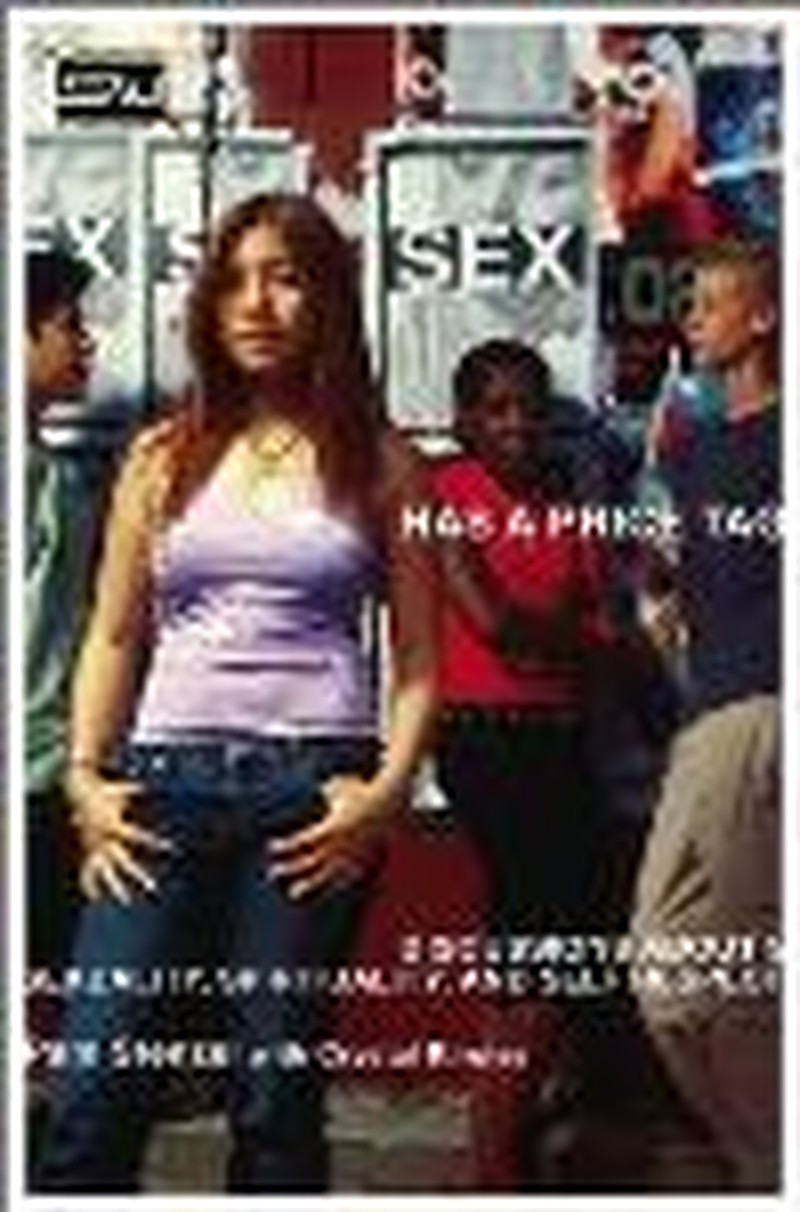 Many young people know that God intends sex to be reserved for marriage, yet far too many still engage in premarital sex.  Often, says author and speaker Pam Stenzel, that's because they don't know all the facts about sex's price tag -- physically, emotionally, and spiritually.

"Teens want to know why God doesn't want them to have sex before marriage, and we have a responsibility to give them that information," said Stenzel, whose new book "Sex Has a Price Tag: Discussions About Sexuality, Spirituality, and Self Respect" does just that.  Stenzel, a Minnesota mother of three children (including two teens), speaks to more than half a million young people at schools and conferences across the United States each year about the importance of sexual purity and abstinence before marriage.  She also spent several years directing a crisis pregnancy center.

"Sex Has a Price Tag," which Stenzel wrote with youth writer Crystal Kirgiss, candidly presents the latest medical information on sexually transmitted diseases and other consequences of premarital sex in today's world.  It also covers taboo subjects such as masturbation as it seeks to equip teens with vital information on sex.  Such straight talk is crucial to effectively reach teens in our current sex-saturated culture, said Stenzel.  "There are basically two groups of teens out there today," she said.  "Some are virgins, and a ray of hope is that the abstinence movement is growing very strong.  But in the group of teens that is sexually active, there are unfortunately multiple partners, and disease is rampant.  It's a dangerous situation."

Parents and church leaders need to do much more than occasionally broach the subject of sexual purity with teens they care about, said Stenzel.  "It's not enough to have just one big sex talk with your kids and then think you're done.  You're not.  You've got to keep talking with them and listening to them every day.  It's got to be an ongoing thing, because the culture isn't stopping.  The culture is saturating them with lies, so you have to keep the truth in front of them.  And one hour in Sunday School discussing sexual purity isn't enough time for the church to present the truth when our culture is screaming the opposite message at them.  Kids will go home after one hour in Sunday School and spend several hours watching MTV.  After a while, the truth can begin to look like the lies, and the lies can begin to look like the truth."

Often, Stenzel said, the boundary lines that should separate what type of contact is acceptable for couples get blurred.  Some teens and young adults who decide not to engage in intercourse before marriage will still engage in other types of sexual contact, such as oral sex.  So Stenzel emphasizes in her book that any type of genital contact is considered sex.  "We have to make sure that the boundary lines are clear," she said.  "Medically speaking, they're very clear, because any type of genital contact can transmit disease."

Besides sexually transmitted diseases and surprise pregnancies, there are plenty of other consequences of premarital sex that young people need to know about, said Stenzel.  "The infertility, the broken hearts, the inability to have healthy relationships – there's so much pain that can come about."

Parents, especially, want to protect their children from the high costs of premarital sex, Stenzel said.  But parents need to realize that "they're not the Messiah" and decide to trust in Jesus, the only one who has the power to save their children, she said.  "Parents so desperately want to protect their kids from this pain, but at the end of the day, the choices and consequences belong to their kids.  All parents can do is tell them the truth.  What they do with that information then is up to them."

When talking with teens about sex, parents, counselors, educators, church leaders, and others can be most effective if they build good relationships with the teens before confronting them, said Stenzel.  They should also make sure they have pure motives for confronting them, and take the time to let teens know clearly that they love them before they say anything about their sexual behavior.  "Always check your heart," she said.  "Are you coming into this person's life because you deeply care for them and are genuinely concerned about them?  If so, those are the right reasons.  Let them know that you're not saying this because you're trying to be the big, bad adult, but because you really care about them and want to help them."

Stenzel, whose mother chose to give birth to her even though she was conceived through rape, has seen countless situations of God's power overcoming the culture's pull toward unhealthy sexuality.  And she hopes her book will be the food for thought that will cause many more young people to pursue God's plan for sex.


Author/speaker Pam Stenzel has counseled thousands of teens who have learned "too late" of the common-sense warnings and alarms she now shares with audiences.  She has an MA in Counseling Psychology, is the former director of the Alpha Women's Center in Minnesota, and is the founder and director of Enlighten Communications.