Terri Blackstock Does it Again in Distortion
Susan Ellingburg

Crosswalk.com Contributing Writer

2014

19 Mar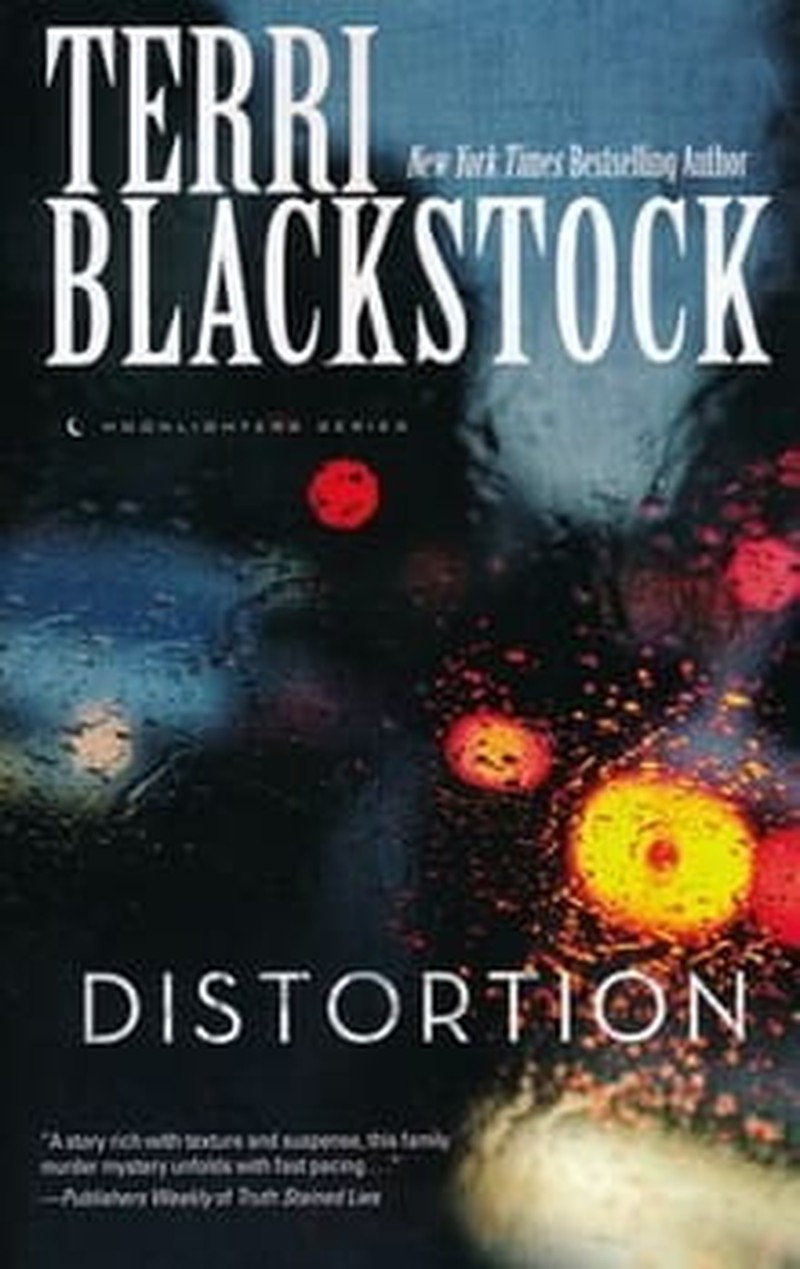 Author: Terri Blackstock
Title: Distortion
Publisher: Zondervan
Juliet Cole and her husband were at the tail end of a long, tiring day spent helping her sister move. Now all that stood between the couple and a good night's sleep was a visit to the U-Haul place to drop off the truck. At least, that's what Juliet thought. Then a car drove up, shots rang out, and everything about her life suddenly changed.
Juliet's family, still recovering from the murder of her sister-in-law (Truth Stained Lies), rallies around to help uncover the truth behind their latest tragedy. Unlike many people whose lives are touched by crime, Juliet's family actually has some sleuthing skills. Her sister Cathy is a lawyer-turned-investigative blogger; both Juliet and her other sister, Holly, moonlight as investigators for Cathy's private detective boyfriend. That's the good news: the bad news is that what their investigation uncovers is not pretty. It turns out Juliet's husband of fifteen years, the father of her two boys, a caring, compassionate doctor, and a fine, upstanding member of society was not quite what he seemed to be.
Distortionis another exciting, fast-paced entry in the 'Moonlighters' series from New York Times bestselling author Terri Blackstock. As in Truth Stained Lies, the story draws the reader in from the first page. While the action is exciting and the pace never flags, it's the people who really capture our imagination. You might not actually want to be part of Juliet's family—the life expectancy of their in-laws is well below normal—but it's a lot of fun to read into their story. Blackstock has such a way with characters that they can get away with almost anything—like being part of a family with an unreasonably high body count—and still manage to be believable.
The point of view bounces between Juliet, her sisters, and Michael (Cathy's private eye boyfriend). While this kind of treatment could have been confusing, it serves this story well. There are too many angles to this crime for any one character to cover. By giving the reader ride-along status with a variety of players, Blackstock provides us with a wide-angled, first-person view of the investigation and the emotional toll it takes on everyone involved.
Dealing with the emotional fallout is another area where this author excels. The major characters are all in different stages of their spiritual journeys and their reactions to the unfolding story are beautifully nuanced. The human side of this puzzle is strategically inserted into the action without ever stopping the forward motion of the plot. And speaking of the plot, readers who like their endings to be the nail-biter variety will not be disappointed.
Distortion is a good suspense novel but more than that it brings up a number of attitudes and actions that will have readers examining their own thought patterns and values. If the story itself doesn't make you think, there's a set of discussion questions at the end that are well worth pondering, even if you only discuss them with the person in your mirror.
*Published 3/19/2014